Professional Services in Beaverton
---
Professional Service Deals
---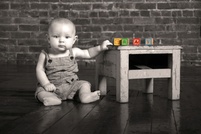 Use Today 8:00am - 9:00pm
---
Recommended Professional Services by Groupon Customers
---
Since 1966, Outdoor School has been supplementing Oregon's public-education system with lessons on the environment, ecology, natural resources, and flora and fauna held in a camp setting. Friends of Outdoor School was recently founded to preserve this experience for youth and to make it available to all students regardless of their socio-economic statuses.
During day-camp courses, student leaders from local high schools work with middle-school students to explore the wonders of science through hands-on outdoor activities and traditional camp experiences. Students remain active from sun up to sun down, conducting field studies, engaging in recreational activities, preparing meals, and building campfires. The student leaders emerge from the experience with greater leadership abilities and both sets of students can bring their newfound knowledge to their science and math classes.
PO Box 20728
Portland
Oregon
503-257-1774
Geeks To Go PDX is the brainchild of Erik Wood, head geek and experienced computer tinkerer for more than 20 years. Having cut his teeth on the sharp surfaces of motherboards and heat sinks, Erik thought it natural to open his own shop and provide a base of customers with in-workshop and onsite services. Today, the accomplished internal designer and his team welcome in wheezy systems for services such as diagnostics and repairs, virus removal, and network or system setups. Additionally, they perform tasks for businesses, including server setup, system cloning, and operating-system repairs, which they quickly complete while employees are out playing at recess.
PO Box 3642
Clakamas
Oregon
503-482-8646
After their daughter, Hayden, was stillborn at 32 weeks of gestation in 2010, Rebekka and Randy Hauskin's hospital bills served as a painful reminder of their loss. As a result, they decided that they wanted to help other families dealing with this type of tragedy, and in memory of their daughter, created the Oregon-based nonprofit Hayden's Helping Hands. The foundation helps Oregonians after the birth of a stillborn baby by paying for a portion or all of their hospital delivery expenses, so they can focus on healing rather than financial burdens. The amount of financial assistance is determined by the foundation on a case-by-case basis, and all payments are made directly to the medical facility.
PO Box 2041
Clackamas
Oregon
503-504-0512
---
---
Professional Service Deals - Recently Expired
---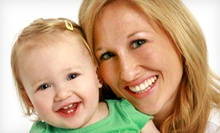 Expert shutterbugs get to know photographees before snapping them in front of colorful backdrops, with chosen shots ready in about an hour
---
---