Professional Services in Beech Grove
---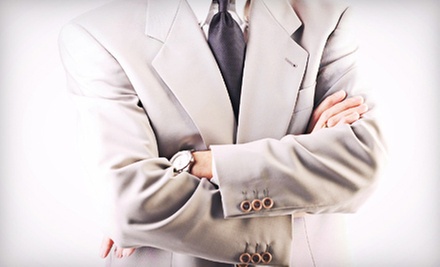 ---
Professional Service Deals
---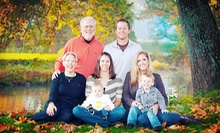 An accomplished photographer stages stunning family portraits inside or outside the studio's idyllic estate
---
Recommended Professional Services by Groupon Customers
---
Staff members process thousands of items per day, meticulously preparing each suit, dress, or newspaper hat for next-day pickup. The economical venture even earned a visit from Scott Jones of Fox 59, who spoke with employees and several satisfied customers in a brief news clip.
7007 US Rte. 31 S
Indianapolis
Indiana
317-865-2500
Project Home Indy (PHI) provides a long-term residence for young mothers with individual case management and programming designed to help each person transition to self-sufficiency. The residence can house five young women aged 15–19 who are pregnant or parenting young children for up to two years at a time. During their stays, they complete secondary education and engage in courses on parenting and life skills, such as contraception, technology, and economic literacy. Project Home Indy also provides health care for mothers and children including pediatric care, substance-abuse treatment, and mental-health services. Each young mother can determine the amount and intensity of the services she requires from the program, while gathering the tools to support herself and her child.
32 E 32nd St.
Indianapolis
Indiana
RecycleForce provides comprehensive recycling services to residents and businesses across Indiana, offering low- to no-cost recycling collection for a wide range of materials, including plastic, paper, aluminum, cardboard, and electronic waste. To broaden its community impact, RecycleForce uses the revenue generated from its recycling business to employ formerly incarcerated individuals and provide them with comprehensive social services and job training. Its six-month transitional job program focuses on character development, personal counseling, and job skills. After participants complete the program, RecycleForce helps them obtain full-time employment by partnering with employers committed to hiring ex-offenders.
754 Sherman Dr., Suite 220
Indianapolis
Indiana
As a professional photographer and philosophy major, Jarrod encourages his clients to slow down and enjoy each moment. His outdoor photography speaks to that reflective side, though he also excels at snapping shots of kids in their element as well as capturing personalities during portrait shoots. Jarrod also deftly chronicles his clients' events, giving guests the opportunity to fondly remember parties without even having to have been there.
8142 E 45th St.
Indianapolis
Indiana
317-908-8576
Each PHP Photography shoot begins with a one-hour consultation that allows the photographer to get a feel for the client's unique personality. The results have yielded a portfolio brimming with of shots of families, children, and weddings, each full with character and impromptu smiles, earning PHP a Preferred Vendor nod from the Perfect Wedding Guide in 2011 and 2012. Consultations also serve to put clients at ease when capturing especially intimate moments, such as boudoir photography sessions or maternity sessions, which capture the nervous excitement or insatiable appetite for white truffles associated with awaiting a child. Design elements can add a vintage vibe with black-and-white or sepia filters, or images can travel through time in the opposite direction with modern, Warhol-esque effects.
212 W 10th St. , Suite B-375
Indianapolis
Indiana
317-694-0044
Great Harvest Food Pantry gathers and prepares food for more than 500 families from the Indianapolis area every month. The volunteer staff members stock an inventory of donated items and purchase additional food from a local food bank. When families arrive seeking food, they can sign in and move through the pantry with a volunteer, selecting the produce and grocery items they need. The volunteers help carry bags and boxes to clients' vehicles and see them off. Teams also conduct food drives and community giveaways around the city, and deliver food to people who cannot leave their homes or are living on the streets. Great Harvest Food Pantry does not turn away any families who request food, and serves people from a variety of economic and linguistic backgrounds.
2516 E Stop 11 Rd.
Indianapolis
Indiana
---