Theme & Amusement Parks in Beecher
---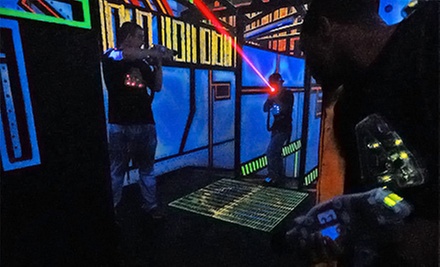 ---
Theme & Amusement Park Deals
---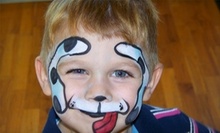 Educating instructors oversee fraternizing toddlers as they bop & tumble across bevies of UV-sanitized toys & winding jungle gyms
Use Thursday 1:00pm - 3:00pm
---
Recommended Theme & Amusement Parks by Groupon Customers
---
A miniature locomotive passes beneath the shadow of a towering monkey statue. Nearby, a dragon-shaped roller coaster zooms past oversized ferns and a yawning hippo. Tropical accents like these define Jeepers!'s frenetic, color-saturated space, which, in addition to five amusement park rides, entertains tykes aged 12 and younger with more than 80 arcade games. Once kids have expended their excess energy, families can retreat to the concession stand and refuel with a menu of pizzas and burgers.:m]]
4240 Baldwin Rd.
Auburn Hills
Michigan
More than 12,000 patients once walked the halls of Saint Lucifer's Haunted Asylum. There, cruel electroshock experiments and unexplained tragedies were the norm, and "release" was nothing more than a laughable concept. It was a place where patients frequently disappeared in five miles of underground tunnels, a place where the body count was abnormally high. It was called evil and said to be haunted. And then it was ordered closed by the state in 1974.
Yet, once a year during the Halloween season, the asylum opens its doors to intrepid visitors. These guests must navigate the ward's halls in the company of tortured spirits—patients who were subject to the whims and tools of a mad doctor. Even after they have braved the hospital, they must then pass the seven gates of 13 Feet Under, where zombies, bloodless corpses, and ghouls devoid of facial features prowl.
The two terrifying locales have earned a spot on Haunted Attraction magazine's "Must See 25 Haunted Houses" of 2011 for their devotion to harvesting screams. According to an ABC feature, they employ professional actors to enact their up-close scares, rather than relying on college improv teams who demand that patrons shout out their greatest fear before entering.
5290 S Dort Hwy.
Grand Blanc
Michigan
At Extreme Fun's inflatable playland, kids bounce, climb, and slide across 27,000 square feet of springy tunnels and obstacles. With feet snug inside socks or thumbless mittens, young ones can explore the climate-controlled play area's collection of sturdy inflatables, which include Nickelodeon characters, Superman–theme obstacle courses, and Finding Nemo stations that take kids through the cushy mouth of a great white shark. Extreme Fun also features a collection of interactive video games as well as a 550-square-foot inflatable basketball arena. Parents are welcome to join their young ones during bouncy basketball games to teach them basics of the game, such as defensive plays or how to stick out their tongue like Michael Jordan while dunking.
7100 Cooley Lake Rd.
Waterford
Michigan
The 200-foot straightaway comes to an end in one of six wheel-testing curves. The Honda 5.5-horsepower engine hums in anticipation. The moment foot touches pedal, hydraulic brakes give their answer and the racing wheels cling to the textured concrete as the go-kart deftly whips through the turn. Coming up on the end of an eight-minute streak of adrenaline, racers zip past the final stretch of the 1/5-mile race track, tearing ahead of each other as the computerized timing system clocks each score to fuel future bragging rights and rematch challenges.
From Kart 2 Kart's café and bar, applause rises as family, friends, and opponents sizing up the competition send their appreciation down to the track, which they've been watching as they nosh on a selection of snacks and beverages. Juniors, meanwhile, wait their turn to hit the blacktop in age-appropriate Formula-K karts. Before strapping in, all racers receive instruction and a safety lesson, during which they learn how to operate the equipment, then strive to set records that can earn them a spot on the website's scoreboard.
42705 Van Dyke Ave.
Sterling Heights
Michigan
US
586-997-8800
Carpeted in verdant grass and shaded by massive trees, the 18-hole course at Tropical Falls Miniature Adventure Golf winds among small ponds, gushing fountains, and cascading waterfalls. Elsewhere, machines churn out pitches ranging from soft lobs to 80 mph fastballs in seven on-site batting cages, and three beach-volleyball courts host spring and summer leagues open to all, even human crabs prone to popping the ball during the serve.
4312 S Dort Hwy.
Burton
Michigan
810-422-5061
Looking to put a new spin on a classic family activity, the minds behind Glowgolf decided to give the game a phosphorescent update. Incandescent courses place friends and family amid a tropical-fantasy golf world of neon orange, green, and violet surroundings. Players putt luminous orbs through vibrant treasure chests and glimmering windmills while negotiating tricky obstacles near walls portraying black-light-lit aquatic scenes. With more than 20 locations spread over 10 states, Glowgolf's fluorescent labyrinths challenge human players and traveling gnomes.
1982 W Grand River Ave., Suite 437
Okemos
Michigan
---