Things to Do in Bel Air North
---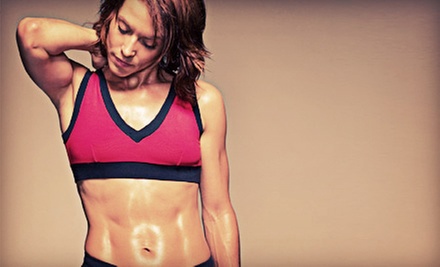 ---
Recommended Things to Do by Groupon Customers
---
The old warehouse didn't seem ideal to house much of anything, but the rent was cheap once George Bennett offered to make all his own renovations. Drawing from a background as a builder, he created his own architectural plans, and he and a friend set to work on construction. For months, George arrived early in the morning to demolish old partitions and install lighting and windows. As the transformation neared its finish, the pair mounted new walls, spread mulch floor covering, and set up targets and quivers in the 8,000-square-foot archery range. George invited the National Shooting Sports Foundation to examine his facilities and received a four-star rating.
Now, more than a decade later, arrows sing through the air, slipping percussively into three types of targets. The targets sprout up from a tree-dotted floor under rustic wooden rafters along the indoor, climate-controlled range. Traditional targets stand 45 yards from the shooting area, and computer-controlled moving targets in the form of three-dimensional deer, beavers, and wolves trot across the range, challenging archers to pin them with warning notes addressed to loudmouthed owls. Additional animal targets positioned closer to the shooter's area allow traditional longbow and recurve bow users to test their marksmanship. To prepare for successful shooting sessions, visitors peruse the pro shop's racks of compound bows from the Mathews series as well as Mission gear and Matthews Officially Licensed Products. Quivers brim with Carbon Tech arrows, and George and his staff make other arrows by hand, which George sometimes inscribes with Deer Creek's logo with the care of a painter autographing his children.
3021 Churchville Rd.
Churchville
Maryland
US
Most camp counselors can teach children how to tie-dye a t-shirt or braid a friendship bracelet. Very few, however, have experienced the exhilaration of vaulting into the end zone for a goal-line touchdown or intercepting a game-winning pass in front of thousands of rabid football fans. Across the country, Sports International Football Camps grant participants the opportunity to learn firsthand from professional athletes, whose gridiron battle scars have been forged by bell-ringing collisions with fearless opponents and reckless mascots on motorcycles.
Since 1983, the organization has partnered with veteran high-school coaches and pros, such as three-time Pro Bowl running back Priest Holmes, All-Pro linebacker Brian Cushing, and Super Bowl champion–cornerback Terrell Thomas. In those years, the camp has schooled some 91,000 alumni, including current NFL quarterback Byron Leftwich. Coaches break campers into groups by age, position, and ability and run practices that are competitive yet fun and supportive. For in-depth focus on the specific techniques of skill-position players, the camp also offers special academies for passing and receiving as well as kicking, punting, long snapping, and cooler lifting for Gatorade victory showers.
703 E Churchville Rd.
Bel Air
Maryland
301-575-9400
---