Bellair-Meadowbrook Terrace, FL Health and Fitness
---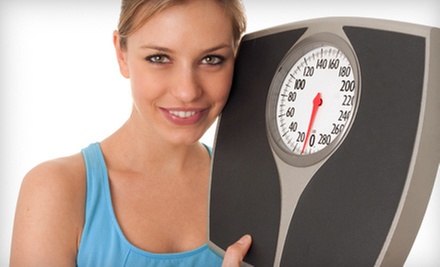 ---
Recommended Health & Fitness by Groupon Customers
---
Holding a bachelor's degree in health science in one hand and a master's degree in acupuncture and Oriental medicine in the other, Haley Honeysett exercises her wealth of knowledge and depth of experience with holistic remedies at the helm of Honeysett Acupuncture. Employing the ancient techniques perfected by Chinese acupuncturists over 2,500 years, Haley and her staff stimulate specific points across clients' bodies using hair-thin needles, helping boost blood flow and treat diverse ailments such as back pain, migraines, insomnia, and trouble digesting swords. Haley also has experience using the therapy to support clients' fertility and to cultivate inner butterfly gardens.
1050 Riverside Ave., Suite B
Jacksonville
Florida
904-304-5011
Dr. Rene Pulido—who trained in family medicine at Mayo Clinic—oversees Emed, a clinic that combines primary and urgent care in the same building. His practice of providing affordable health care to patients has grown to include outer beauty with his new aesthetic center. Together with board-certified electrologist Nicole Stowe, Dr. Pulido uses technology and medical-grade therapies to treat the skin and assist patients with their weight-loss goals. The doctor and his staff wield the awesome power of lasers to remove unwanted hair and toe fungus, or spell out wedding proposals into low-flying meteorites. Jessner chemical peels remove sun-damaged layers of skin, and medical weight-loss plans combine metabolism-boosting B12 shots and prescription appetite suppressants with customized diet and exercise plans.
2570 Atlantic Blvd.
Jacksonville
Florida
904-379-2911
At Doc Weight Loss, physicians keep a close eye on diet programs that spring from both natural and clinical medicine and are backed by current studies. The programs are customized for each individual patient, staying in step with their unique needs and goals.
After a thorough exam, dieters launch into low-calorie diets augmented by energy-boosting B12 injections, exercise regimes, and vitamin supplements. Staff members analyze vital signs, body-mass index, and body-fat percentage as pounds melt away, ensuring bodies stay healthy and strong enough to break scales with their wisdom, not their weight.
6817 Southpoint Pkwy., Suite 1703
Jacksonville
Florida
904-222-8500
Though he may look intimidating garbed in camo and shiny military boots, the head instructor at C.G.R. Fitness—C.G.R. stands for "clients getting results"—motivates his students with positive reinforcement, instead of the threat of latrine duty. Students of all sizes and fitness levels don their C.G.R.-issued dog tags and prepare to push themselves to their physical limits during the basic-training-style boot-camp classes. The indoor/outdoor classes focus on functional training, meaning that students build strength and stamina as they heave barbells, leap up and down steps, and drag tires until they agree to stop heckling you. In addition to chiseling sculpted physiques during personal-training sessions, clients can improve their health with self-defense, nutrition, and Zumba classes.
5810 Normandy Blvd., Suite 3
Jacksonville
Florida
US
904-508-6885
---
---
Health & Fitness Deals - Recently Expired
---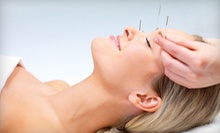 Administered by a licensed acupuncturist, very-fine needles help open chi flow and ease symptoms such as headaches, sciatica, and back pain
---
---