Tours in Bellevue
---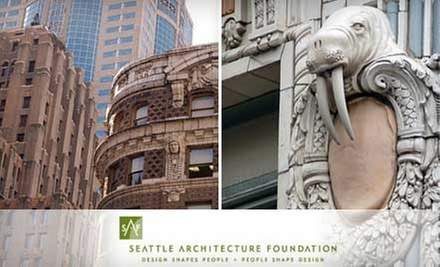 Central Business District
---
Recommended Tours by Groupon Customers
---
Master storyteller Anthony McDonald has a gift for the supernatural that he has honed since his childhood in New Orleans, one of the most haunted cities in the United States. He led fearless guests on his first ghost tour through the French Quarter in 1984, and today he points out specters along the streets and alleyways of Pioneer Square. During the 72-minute tours, McDonald recounts historical yarns about the twilight-shrouded town and shares local lore including the legend of the singing rain and its long-standing rivalry with Gene Kelly.
106 James St.
Seattle
Washington
206-326-9582
Charles Mickelson knows Seattle so well, he can unearth trolls hiding under its bridges—specifically, the Fremont Troll, an 18-foot-high stone troll statue nestled beneath the Fremont Bridge. This is just one of the landmarks that Charles's company, Seattle Qwik Tour, showcases on its signature 90-minute mini-coach tours. Their tour routes also pass the Space Needle, the Central District, and Viretta Park, one of Kurt Cobain's old haunts. As the group rolls through the city, passengers learn statistics and historical tidbits from their guides while snapping photos of the scenery during periodic stops.
400 Broad St.
Seattle
Washington
206-743-1884
Fremont's colorful disposition bursts through sidewalk cracks during The Fremont Tour, which the Weekly Herald described as "one part art history, one part local lore and several more parts street theatre." Each 80-minute stroll trails the playful banter of costumed guides, who, with names such as The Fremont Fairy Godmother and J-efe, the Turkish Rap Singer, intersect facts with bits of comedic improv and performance. Public art and architecture take center stage as groups weave along the half-mile route, and engaging audience participation keeps tour takers from challenging passing sculptures to games of hacky sack. After the tour, Fremont's lively atmosphere continues to buzz as the neighborhood's public squares, food joints, and open-air market encourage further exploration.
N 34th St. and Fremont Ave. N
Seattle
Washington
800-838-3006
---
---
Tour Deals - Recently Expired
---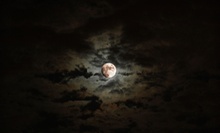 Central Business District
90-minute tour led by ghost hunters takes participants through the haunted buildings of Pioneer Square
---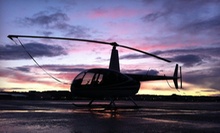 Pilot lifts up to three guests 500–1,000 ft. above Seattle for a 20-minute city-landmark tour
---
---