Shopping in Bellingham
---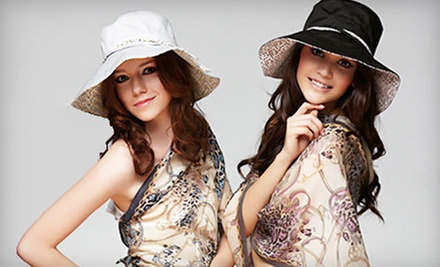 ---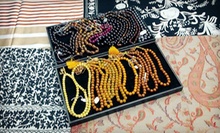 Pashmina shawls and embroidered shawls; precious-stone and crystal tasbihs
---
Recommended Shopping by Groupon Customers
---
Rocky Mountain Soap uses 100% natural ingredients packed with healing and nurturing powers to hand-make its line of bath-and-body products. Rejuvenate worn-down skin skates with Rocky Mountain Soap's foot butter ($13.49), containing fir-needle essential oil, carrot-root extract, and Alberta beeswax, or Halloween your hands clean with the pumpkin-patch soap ($4.99), ideal for soothing rough skin while reducing itchiness. Rocky Mountain Soap's cold & flu bed & body mist ($12.49) harnesses a murderer's row of antibacterial essential oils to provide airbourne alleviation of sneezes and sniffles, and the blossom fresh deodorant ($7.99) keeps armpits as fresh and aromatic as the armpits of a wildflower. Other items include aromatherapy products, lotions, and lip butters.
3057 Granville Street
Vancouver
British Columbia
Cigars can be made one of two ways: by machine or by hand. The latter is usually preferred, but requires a significant amount time. For starters, the tobacco leaves must cure for six weeks before the torcedor—or cigar roller—even begins their work. From there, the artist painstakingly sorts the leaves by colour and fermentation, removes the veins, and finally begins stretching and rolling them into a handmade masterpiece.
As an appointed dealer for Habanos—one of the largest Cuban cigar manufacturers—Cigar Connoisseurs is the bridge between torcedor and aficionado, offering popular brands such as Romeo y Julieta, Cohiba, and Montecristo. All customers have to do is walk into the shop's humidor and choose which handmade stogies they want to smoke or use as Lincoln Logs. True connoisseurs can even enroll in the shop's cigar club and receive three or four gourmet cigars each and every month.
346 Water St.
Vancouver
British Columbia
---
---
Shopping Deals - Recently Expired
---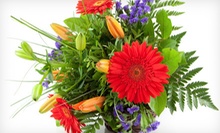 Traditional and exotic flowers are expertly paired in holiday bouquets and other arrangements
---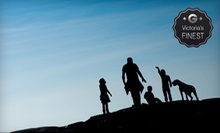 Portraits take place on location at one of four backdrops: Beacon Hill Park, Government House, Beaver Lake Park, or Island View Beach
---
---