Belmont, MA Drs and Health Practioners
---
Drs & Health Practitioners Deals
---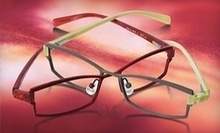 Use Friday 10:00am - 4:45pm
---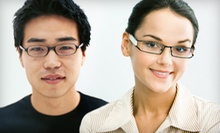 Ray-Ban Aviators, Tom Ford specs & other boutique frames from Gucci, Prada & Ralph Lauren
Use Saturday 10:00am - 3:00pm
---
Recommended Drs & Health Practitioners by Groupon Customers
---
Essential Energetics Clinic's medical director, registered nurse Desneige Datillo, began her career working in traditional medicine in the intensive care units and emergency rooms in Boston-area hospitals. But after finding that acupuncture had successfully treated a sports-related injury and her sleep difficulties, she knew she wanted to incorporate Eastern medicine practices with her traditional Western background, and so she studied to become a licensed acupuncturist.
Armed with her knowledge of integrated medicine, Datillo opened her clinic in 1994 to provide patients with a comprehensive way to stay healthy without the hassle of always wearing a fruit hat. Since then, she's been bolstering patients' health with acupuncture energy therapy, which uses hair-thin needles to help patients manage pain, enhance fertility, and treat nicotine addictions. As a certified laser specialist, Desneige can also use cold lasers to activate acupressure points or shrink fat cells. During many treatments, fully clothed patients lie atop a treatment table equipped with soothing amenities including a soft blanket, heat lamp, eye mask, and notes of encouragement from their mothers.
591 North Ave., Suite 4
Wakefield
Massachusetts
781-246-8588
The acupuncturists at Acupuncture Together holistically combat a wide range of ailments by leveraging their Master of Acupuncture and Oriental Medicine degrees. Whether they're treating migraines, depression, or insomnia, the acupuncturists lead clients to the central treatment room, where comfortable, reclining lounge chairs await. Once everyone is comfortable, the acupuncturists carefully place therapeutic needles on the client's legs, arms, forehead, and scalp, targeting areas dictated by the client's current health or interest in the Orion constellation.
2464 Massachusetts Ave., Suite 420
Cambridge
Massachusetts
617-499-9993
When not cleaning, straightening, and whitening teeth, Boston Dental's team of dentists continues to advance its knowledge of the dental arts. Dr. Travis Mize teaches at Harvard School of Dental Medicine, and Dr. Alice Cheng volunteers at a clinic for young adults in need of free emergency dental care. The multicultural staff members are fluent in several languages, enabling better communication with patients while discussing treatment options and impressing tongues enough that they stay out of the way. The clinic aims to take away one more stressor from dental visits by offering validated parking at the Lafayette Place Garage around the corner.
36 Chauncy St.
Boston
Massachusetts
At Smile & Skin Aesthetics, a talented staff boosts patients' self-esteem with a host of dental and skincare services. According to Damian D. Meola, DMD, a second-generation dentist with more than 20 years of experience, "there is a synergy between the smile, the skin and a sense of confidence that having both in great shape brings." He tackles the dental side of services with specialties including smile makeovers, full mouth reconstruction, and successful mediations with tooth fairies. Board-certified aesthetician Stacey Powell, alternatively, enhances the skin with nonsurgical treatments such as facials, microdermabrasion, and waxing services.
131 Main St.
Waltham
Massachusetts
781-893-7500
The practitioners at Skin to Soul create a welcoming sanctuary where their guests are free to improve their bodies and spirits in any way they wish, whether it's through meditation, yoga, energy healing, or ache-erasing massage. In a room the color of toasted marshmallows, licensed massage therapists undo bodily tension through Swedish, deep-tissue, and myofascial-release techniques, while the spring-hued green room inspires students of yoga and Pilates to expand their physical abilities and center their minds. The spa's classes and events encompass multiple healing modalities, including Mindfulness Based Stress Reduction programs and Playshops, which cast off the work aspect of workshops to cover such topics as chakras, feng shui, and self-hypnosis and give clients a psychological edge on their mirror-dwelling doppelgängers.
38 Montvale Ave., Ste. 380
Stoneham
Massachusetts
978-886-5441
With more than 11,000 successful LASIK and refractive procedures performed to date, Dr. Nilesh M. Sheth continues to practice his vision-boosting craft with well-honed expertise. Famous public figures have restored their sight under his steady hand, including Law & Order actor John Fiore, U.S. Senator Scott Brown, and Boston Celtics superstar and two-time elementary-school class president Jo Jo White. Together with TPA-certified optometrist Dr. Audra Rowse, Dr. Sheth honors the Sheth-Horsley Eye Center's half century of high-quality eye care with treatments ranging from senior eye care to cosmetic procedures to repair droopy eyes and wrinkles and corrective surgeries to sharpen vision without the need for glasses or contacts. The good doctors are aided in their fight against astigmatism, cataracts, nearsightedness, and farsightedness by an arsenal of high-tech tools including excimer lasers, microkeratome blades, femtosecond lasers, premium IOLs, Alcon toric IOLs, and STAAR ICLs.
3 Woodland Rd., Suite 120
Stoneham
Massachusetts
781-979-0960
---