Belmont, MA Spa and Massage
---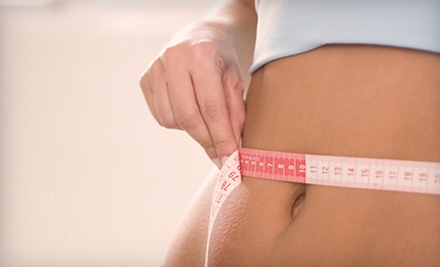 ---
Recommended Spa & Massage by Groupon Customers
---
At Salon David Escape Spa, visitors can pamper themselves with top-notch beautification services that spiff up their looks better than mime face paint. If you choose to perk up your mug, you'll get an organic herbal oregano facial ($65) that blends oregano, basil, thyme, and rosemary with anti-aging extracts to deliver youthifying antioxidants and an ethereal radiance. A mane-taming haircut includes a hair consultation and expert styling from a level-III stylist ($62) to deliver a look that suits your face shape and passion for The X-Files. The 50-minute aromatherapy massage ($80) soothes tense fleshoskeletons with pure essential oils while masterfully ironing out back kinks like a moisturizer-lubed steamroller.
53 Waltham St
Boston
Massachusetts
US
617-423-1350
T-L-S—which represents the names of owners Tereza Pupeza, Luann Ferry-Smith, and Svetlana Kresel—embraces each partner's specialty of skincare, laser treatment, and massage to provide full-service pampering to clients using G.M. Collin products. Being named a recipient of Stuff Magazine's 2011 Beauty Awards may bring Tereza's talent to the public eye, but her more than 24 years of European and American experience shows upon the glowing skin of her clients. The licensed medical aesthetician received her first diploma in Russia before she gained more experience through a medical program at Catherine Hinds Institute of Esthetics.
Prior to joining T-L-S, registered electrologist, licensed aesthetician, and laser technician Luann honed her skills at Kelley's School of Electrology and through her work as founder of Ferry Electrolysis in Lexington. Now certified by the Candela and Cynosure laser companies, she safely removes unwanted hair through electrolysis, laser treatment, and the promise of a leisurely life on a five-star lint roller.
Trained by a former sports therapist to the Bruins, licensed massage therapist Svetlana eases away aches and tension with massage services customized for clients' individual needs. Svetlana, a former pediatric nurse from Russia, exploits her knowledge of human anatomy to soothe body and mind during massages that employ Russian, American, and Thai bodywork techniques.
551 Main St., 2nd Floor
Winchester
Massachusetts
617-605-6786
Armed with a toolbox of soothing techniques, the staff at TL Massage Therapy offers 10 different styles of massage and spa services. Inside private treatment rooms, therapists subdue stress by covering tense sinews with hot lava stones, aromatherapeutic essential oils, and kittens.
47-49 Central Street
Peabody
Massachusetts
978-278-3310
Communication is key at Massage Mantra, where a team of seven licensed massage therapists encourages clients to describe their pains and stresses and listens closely in order to structure treatments suitable to their needs. Once they have taken your input to heart, they stretch out their nimble hands and begin to soothe muscles with one of six available bodywork modalities, from reiki treatments that calibrate the body's energy levels to sports massages that methodically extract hockey pucks lodged between muscles. A roster of skin-specific facials complements the massages' inner healing with infusions of nourishing vitamins that promote a healthy outer glow.
52 Temple Pl
Boston
Massachusetts
US
After clocking in 900 course hours at the Salter School, licensed massage therapist Kendra Retalic now spreads her knowledge of holistic massage therapies with clients in her practice and at charity events. Whether rehabilitating muscles with the compression and stretches of a sports massage or indulging in a soul-soothing reiki session, clients lie upon a padded massage table undressed to their comfort level as Kendra's healing hands serenade their musculoskeletal system for one commercial-free hour. She also taps into the skin-smoothing powers of Dead Sea mud, paraffin wax, and oiled hot stones to rejuvenate exteriors.
16 Bradlee Rd.
Medford
Massachusetts
781-219-7654
Lorrie Eyberg's first massage experience sparked something in her. She eventually enrolled in massage school, a move that led her to one day create Achelois Wellness Massage Therapy Studio. Eyberg named the studio after the Greek word achelois, which means "she who drives away pain." At her studio, Eyberg and her staff perform therapeutic massages in a candlelit treatment room to the accompaniment of soft music that never features a chorus of yowling alley cats. This relaxing atmosphere paves the way for a tension-melting massage, which they often supplement with clinical techniques that Eyberg says spur detoxification and strengthen the immune system.
2 Summer St.
Natick
Massachusetts
US
508-654-7889
---