Belvidere, IL Indoor Activities
---
Recommended Indoor Activities by Groupon Customers
---
Marvel in a theme park-esque world dedicated to plastic blocks. See the city of Chicago made entirely out of LEGOs at Miniland. Take the factory tour and learn how LEGO bricks are made (you get one LEGO factory brick to take home). Ride on the back of a green dragon through a medieval castle full of moving characters made entirely of LEGOs, and continue the adventure through a jungle trail. Build your own LEGO cars and buildings, then test them to see if they can withstand earthquakes or set speed records on LEGO roadways. After you take in a movie at the 4-D cinema, or let your little ones spend their energy in physical play before it's time to load up the car.
601 N Martingale Rd.
Schaumburg
Illinois
US
Opening weekend is a time for renewed hope, reordered batting lineups, and refreshing scents of glorious gunpowder in the sky. Catch the Flyers on May 28 for post-game fireworks after the hometown bats light up the Gary SouthShore RailCats, or pay homage to babies named Ruth as you run the bases with the kids on Family Day May 30. On May 31, remix Memorial Day grill-outs by downing two dogs off the bat, and score dollar dogs throughout game. Armed with a starter kit of ballpark eats and ballgame spheres, show the youngsters how to properly grip a fastball, a frank, and a cardboard sign that irrefutably proves fanmanship.
1999 S Springinsguth Rd.
Schaumburg
Illinois
Completed in 1892 as the private home of the Pabst family, Pabst Mansion stands as the last bastion of more than 80 mansions built for Milwaukee's elite during a booming, bygone era. Since its construction, the estate has housed archbishops, priests, and sisters and was saved from near-demolition during the 1970s. The Flemish-Renaissance-Revival home has since been awarded a place on the National Register of Historic Places for its bounty of architectural intricacies.
Today, on-staff docents conduct a range of tours for public groups, private parties, school groups, and well-behaved rugby teams through the fortress of halls, opulent rooms, and verdant grounds, each restored to their original condition.
The Pabst Mansion's impressive art collection includes works from the 1640s through the 1900s by artists such as William-Adolphe Bouguereau, Gaetano Trentanove, and Eugene Joseph Verboeckhoven. The emporium of excess also features Pabst Beer Pavilion, the pavilion built for the World's Columbian Exposition in Chicago, and the glass-covered conservatory where tropical plants and beer trees continue to flourish.
The mansion gift shop holds classic Pabst drinkware and memorabilia as well as antique photos, books, and former employees' original finger paintings.
2000 W Wisconsin Ave.
Milwaukee
Wisconsin
Skaters circle around Slice of Ice in Red Arrow Park—part of the Milwaukee County Parks system—amid trees strung with lights and the arched façade of the 1000 North Water Street building. The refrigerated oval rink accommodates 100 skaters at a time, making it ideal for family outings and confusing games of super-hockey. And inside the rink's warming house, visitors can hide from the chill with a cup of coffee.
524 S Layton Blvd.
Milwaukee
Wisconsin
In addition to your two-person unlimited admission to the museum, membership includes a 10% discount to the museum store, a subscription to the museum's e-newsletter, a museum decal and magnet, free admission for tykes under the age of 17, and a free copy of the museum's swimsuit calendar, Corrugated Cardboard.
1000 N Broadway
Milwaukee
Wisconsin
The Chicago White Sox have some truly dedicated fans. In 1994, the team decided to reach out to the youngsters who worshipped their footwear. They sought to provide kids with the same conditioning and training they honed their skills with, so they started a sports-training summer camp. In a mere seven years, demand for the trainers' services necessitated that the program conduct year-round sessions in all types of sports, and the Bulls/Sox Academy was born.
Taught by the trainers who spend their life making sure that the Sox and Bulls are ready to hit the field or court, Bulls/Sox Academy's lessons bring professional techniques to aspiring athletes. Baseball programs teach functional speed movements for high-speed base stealing and help kids build the upper-body strength to knock balls out of the park and through the windshield of their least favorite neighbor's minivan. The basketball course divvies up training between shooting, skills, and defensive play. The fast-pitch softball teachers—both former professional players and longtime coaches—arm students to beat back high-velocity pitches without hurting the ball's feelings.
6200 River Bend Dr.
Lisle
Illinois
---
---
Indoor Activity Deals - Recently Expired
---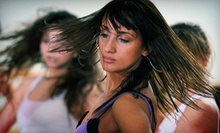 Shimmies, twirls, and gyrations consume calories as exercisers dance to Latin-like rhythms
---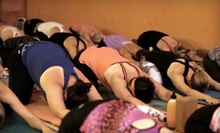 Power Vinyasa yoga classes taught in a studio heated to 90 degrees help to improve mental well being
---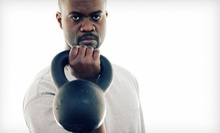 Trainer who's worked on The Biggest Loser leads 45-minute classes that incorporate cardio fitness, cross-training, and weight loss
---
---