Berea, OH Indoor Activities
---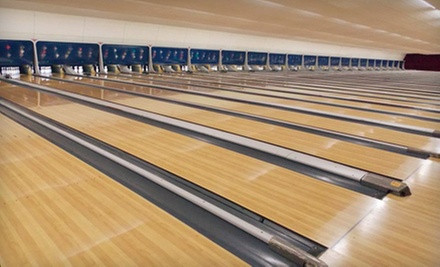 ---
Recommended Indoor Activities by Groupon Customers
---
Great Lakes Theater's rich history dates back to 1962, when an English professor and his traveling Shakespearean theater troupe finally found a home to regularly perform classic plays. Today, the theater continues its mission to ignite a passion for the performing arts throughout the community by revisting celebrated theatrical works for as as wide of an audience as possible. In its eight-month seasons, Great Lakes' resident theater company stages an array of productions, including Shakespearean plays and Broadway classics, in its recently renovated theater, which was originally built in 1921. Inside, wide-eyed audiences marvel at the structure's marriage of modern and vintage elements, such as state-of-the-art lighting equipment operated by technicians who only speak in iambic pentameter.
1519 Euclid Ave.
Cleveland
Ohio
Click here to see the seating chart.
11001 Euclid Ave.
Cleveland
Ohio
Since 1983, families have spent their holidays around the television, watching A Christmas Story and joining in the triumphs and failures of 9-year-old Ralphie as he struggles to secure a Red Ryder BB gun from Santa's bag. But although the cult-classic film showed Ralphie living in Indiana, the house in which the movie took place rests in Cleveland—and is now a museum. When MSNBC interviewed lifelong fan and museum curator Brian Jones, they profiled the story of how he found the house on eBay and jumped at the chance to own it. Today, he's turned it into a year-round place of pilgrimage for fans and the site of a yearly convention for Ralphies.
Jones's restoration has returned rooms to exactly how they were in the film, letting guests gaze at the tinsel-strewn tree with its star falling off and explore the bathroom where Ralphie's mouth was washed out with soap—a time-tested method for cavity prevention. Visitors can even attempt to hide like little Randy in the cabinet under the sink. After stopping by the BB-gun range in the backyard to practice their aim, fans head across the street to the museum. Here, original props such as the toys from the Higbee's department-store window, Randy's snowsuit, and Miss Shields's classroom chalkboard join other memorabilia and hundreds of behind-the-scenes photos. Before leaving, guests drop into the gift shop to pick up a leg lamp just like the one Ralphie's old man cherished so dearly.
3159 West 11th St.
Cleveland
Ohio
216-298-4919
When a performance studio stages The Sound of Music as its first production only months after opening, you know it means business. For the staff of Olmsted Performing Arts, their dedication to developing students' acting skills and hunger for creative expression continues to generate inspiring performances, whether their protégés pay homage to a classic Rodgers and Hammerstein musical or dazzle audiences with song-and-dance numbers from Footloose, a rousing tale about the adventures of a barefoot podiatrist.
While theater plays a large part in the curriculum, it isn't the only focus within Olmsted Performing Arts. The center's dance academy fine-tunes steps in a variety of styles, its music-education program teaches voice and piano lessons, and its new gymnastics program encourages children to express themselves through movement rather than conceiving abstract poems in their alphabet soup.
P.O. Box 38265
Olmsted Falls
OH
US
440-463-8106
The clatter of pins ripples through Cloverleaf Lanes, which proudly plays host to the longest-running American bowling tournament. But one need not be a pro to fling a ball down these lanes. Ample open bowling times mean that even newbie bowlers get a chance to experiment with bowling grips, whether using three fingers, four fingers, or their feet. Between games, guests can perch on one of the chrome stools at the snack bar or quaff a tasty brew chosen from the lounge's beer menu.
5619 Brecksville Road
Independence
Ohio
Sometimes our dreams are within reach, but more often, those dreams are on the highest of high shelves, beside the BB gun and the cupcakes "for tomorrow." Reach that shelf with today's Groupon to stretch your muscles and muscle your stretches into a stretch of intense muscular moves. For $30, you get a five-class pass to Westside Yoga Studio in Lakewood, a $65 value. Upon your first visit, you'll receive your pass, which can be used toward any of the classes offered at the comforting studio. Once activated, you'll have 60 days to use your five classes, giving your card the considerable shelf life of a gallon of dehydrated milk.
17100 Detroit Ave.
Lakewood
Ohio
---