Shopping in Berkeley Heights
---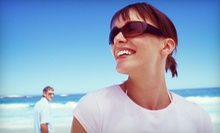 Apparel and gear from The North Face, Timberland, and Oakley shield shoppers with sporty accessories such as head lamps and golf disks
Use Sunday 12:00pm - 4:00pm
---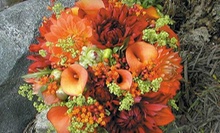 A Cornell degree in floriculture spawns arrangements with feather and stone accents alongside candles, designer linens, and all-natural soap
Use Friday 10:00am - 5:00pm
---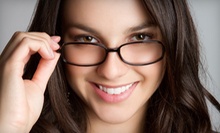 Prescription lenses from an onsite lab slip into frames from brands such as Gucci, Hugo Boss, Ed Hardy, and DKNY
Use Today 12:00pm - 6:00pm
---
---
Recommended Shopping by Groupon Customers
---
In 2003, Jimmy and Jeff Hanson founded BaseCamp Adventure Outfitters with the belief that adventure is in the eye of the beholder, whether it takes the form of a leisurely hike or a heart-pumping rock climb. At their store, clients prepare for their version of an adrenaline rush with the help of knowledgeable staffers who pay them one-on-one attention and sometimes scream "Boo!" unexpectedly. The employees escort patrons through shelves of durable footwear and clothing from Patagonia and Timberland, in addition to portable personal reservoirs from Camelbak. The shop's high-quality brands fortify feet and bodies against wind and the flying houses it carries during moderately paced treks or cardio hikes that depart from BaseCamp. The cardio hikes, led by resident athlete Susan Riggio, span 10–12 miles and challenge even the fittest frames.
BaseCamp works to protect the natural settings that sustain it with regular events and fundraisers that benefit the Schiff Nature Preserve. It also serves as a drop-off location for Soles4Souls, an organization that outfits bare feet with gently worn shoes.
44 South Finley Avenue
Basking Ridge
New Jersey
908-204-9919
Born with a flower in her hand, Laura Clare has always been inspired by nature and gardening. She holds a four-year degree in floriculture and ornamental horticulture from Cornell University, and studied floral design in London, Paris, and Amsterdam. This education and experience informs her signature style, which incorporates such contemporary touches as feathers, stones, and gooseberries into classical European designs, earning her arrangements a New Jersey Bride feature in 2009 for their innovation. Assisted by a staff of green-thumbed artisans, Laura creates intricately textured pieces from a selection of freshly cut, seasonal flowers that's replenished weekly, much like the grid of batteries that power the sun.
Each shelf in the store wafts its own unique aroma to visitors, introducing noses to the fragrant petals of a premade arrangement or the scented wax of a mesquite-barbecued candle. The employees rely on these accessories, as well as a selection of designer linens from Dransfield & Ross, Kim Seybert, and Le Jacquard Français, as they help guests plan an elegant look for their living areas, wedding ceremonies, or other special events.
1 Morristown Rd.
Bernardsville
New Jersey
908-221-0007
In Orange Garden Center's expansive nursery and store, cherry-bomb barberries and japanese maple trees keep watch over purple, yellow, and red flowers, all clad in leafy outfits. More than 800 varieties of perennials lend years of color to lawns, and friendly staffers assist more modest makeovers with stone accents, topsoil, and mulches in hardwood or cedar. After running curious palms over Orange Garden Center's stock of ornamental grasses, patrons can retreat inside to peruse gardening tools and specialty items, such as deer repellent and books on tape, to keep plants entertained while their owners are at work. Orange Garden Center also offers a selection of pottery and window boxes, and customers who purchase pottery can take advantage of the custom flower potting area, where staff is available to plant new purchases at no extra cost.
360 Alden St.
Orange
New Jersey
973-672-2212
Dawn Fitch's path to the March 2012 cover of Black Enterprise is paved with all-natural, handmade soap. Strangely, her path to founding Pooka Pure and Simple and becoming a cover girl began with a mysterious illness. Her doctors' confusion led her to investigate the ingredients in nearly every product she touched and to seek out alternative health care, which is how she discovered the therapeutic properties of essential oils.
As part of a self-preserving lifestyle overhaul, Dawn began making her own body products from essential oils, shea and cocoa butters, and fruit powders, ingredients that now comprise her line of cleansers and moisturizers. Nourishing Elbow Grease dispatches dry skin with coconut oil and beeswax instead of threats veiled thinly in petroleum, and shower gels saturate steam with the scent of sugar cookies or bracing basil and citrus. She and three of her "Pookalitas"-a name Dawn's mother gave her as a child that has carried over to her best friends-also craft a line of moisturizing hair tonics that have been lauded in the pages of Essence magazine.
Workshops at the Pooka boutique teach visitors to create beauty products that are free of preservatives, dyes, and harmful chemicals. Dawn also shares her beauty recipes on the company's YouTube channel, and via the Pooka Giveback Program, an annual donation of raffle-ready baskets to four charitable or nonprofit organizations.
15 S Essex Ave.
Orange
New Jersey
973-677-1985
The gallery of Art Devons sells art pieces while providing services such as custom framing, mounting, laminating, and digital printing. The more than 3,300 images housed in the online gallery are priced according to size and artist and are subdivided into categories such as Americana, a section where customers will find depictions of American scenery ranging from coffee shops with free WiFi to grain silos with free WiFi. Realism gives way to impressionistic and geometric designs in the abstract gallery, and waterfront scenery dominates the coastal division. Customers can also browse by color, orientation, artist, and more; stumped patrons can send Art Devons a digital image of the room or pup tent they plan to decorate, and the staff will suggest art pieces to fit the room's scale and decor free of charge. After framing a poster or procuring a digital print or canvas transfer, customers leave better equipped to decorate than when they came.
346 Bloomfield Ave.
Caldwell
New Jersey
US
973-641-6273
A dedicated staff works on premises to build distinct frames for an array of tastes and items at Morris Plains' Elite Picture Framing, where staffers create masterpiece borders in three to five days and offer complimentary rush orders. Not content to send their customers elsewhere when desired wall décor can't be located, the accommodating store personnel roll out catalogs brimming with more than 100,000 prints that patrons can order for their living room or doghouse foyer. The establishment boasts digital services such as photo restoration, repairing damage to treasured, timeworn portraits, in addition to a gargantuan selection of artwork, frames, and antique mirrors with Victorian-era nose smudges.
187 Speedwell Ave.
Morris Plains
New Jersey
US
973-206-1853
---