Things to Do in Berkley
---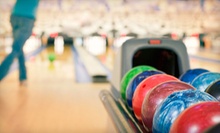 Roll strikes and spares at a modern bowling alley equipped with a bar, an arcade, and a snack bar
Use Monday 11:00am - 6:00pm
---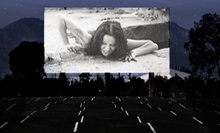 Patrons sit in their warm cars during first-run double-feature films
Use Tuesday 4:00pm - 7:30pm
---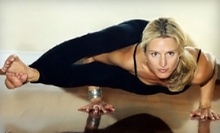 Breath, posture & concentration pervade asanas built upon Universal Principles of Alignment in class for beginners taught by certified yogi
Use Tuesday 4:15pm - 7:15pm
---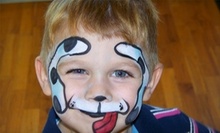 Educating instructors oversee fraternizing toddlers as they bop & tumble across bevies of UV-sanitized toys & winding jungle gyms
Use Tuesday 1:00pm - 3:00pm
---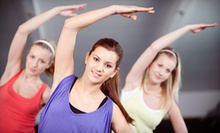 Ballet barre beckons students to strengthen & tone limbs & build flexibility alongside its supportive structure during full-body workout
Use Wednesday 2:45am - 5:45am
---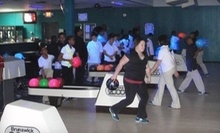 A 32-lane alley offers bumper bowling, cosmic bowling, and a full restaurant and lounge serving burgers, wings, and frothy beers
Use Monday 11:00am - 6:00pm
---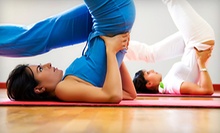 Class introduces students to the Iyengar method of yoga
Use Friday 2:45pm - 5:45pm
---
---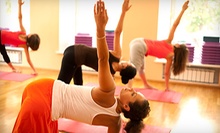 Use Wednesday 3:30pm - 6:30pm
---
Recommended Things to Do by Groupon Customers
---
The sudden clatter of a billiards break. The quick shuffling of cards. A pinball machine's clanging bells. All can be heard at The Velvet Rail, where everything from regulation-size felt-topped tables to foosball and air hockey keep patrons of all ages entertained. As a digital jukebox pumps out tunes, snacks such as hot dogs, nachos, and hummus fuel games of snooker or pool, and free WiFi allows players to post online personal ads for "eight ball seeks corner pocket."
28410 Joy Rd.
Livonia
Michigan
734-422-7665
A gunman steps onto the shooting range, steadies her aim, and unloads until her chamber is empty. As the smoke clears, she triumphantly smiles not at the holes in a paper bull's eye, but at the bowling pins flattened across the floor. It's Monday night, which means the crew at Firearm Exchange has packed away its targets and is instead setting up bowling pins for shooters to aim at.
When it's not giving retired bowling pins a second occupation, the Firearm Exchange's eight-lane, 25-yard shooting range refines the aim of all levels of marksmen through a Mancom electronically controlled target system. As shooters fire at static or complex target maneuvers, a climate-controlled range quickly extracts gun smoke through an HEPA air-filtration system. At the end of the range, rounds absorb into wet-trap system, which can handle pistol, shotgun, and rifle fire. For those who bring their own firearms, a cleaning room contains maintenance supplies so shooters can clear their pieces of gunpowder residue and bullets that fell asleep.
Beyond maintaining the range, Firearm Exchange's team hosts classes taught by instructors claiming NRA certifications, covering topics ranging from basic firearms operation to hunting safety. Arms experts also man a 1500-square-foot showroom, loaded with inventory including guns, ammunition, and accessories.
30305 Schoolcraft Rd.
Livonia
Michigan
734-422-4867
At Sea the World Scuba Center, divers emerge with the tools needed to explore underwater alcoves ranging from shipwrecks to quarries to ocean reefs. The business's clientele matches the diversity of these diving locations, with athletes, retirees, and aspiring marine biologists all walking through its doors, brought there by their love for scuba diving.
To foster this passion, Sea the World Scuba Center employs a team of certified instructors who follow the PADI curriculum to turn novices into expert scuba divers. In addition to open-water certification, they teach more specialized courses on the skills needed to rescue dive or turn professional and start a career cleaning the fish tanks of wealthy giants.
At their shop, Sea the World Scuba Center's staff also sell the gear required to traverse underwater landscapes. Described by manager James Mott as "the most heavily stocked scuba center out there," the shop brims with items from brands such as Oceanic and Aqua Lung.
29480 W 10 Mile Rd.
Farmington Hills
Michigan
248-478-6400
Since 1950, the neon lights outside the Waterford Rolladium have beckoned skaters to the brightly colored rink. Inside, DJs spin top-40 hits and oldies from a towering DJ booth as guests circle the boards beneath a shimmering disco ball. The snack bar refuels patrons, and a game room gives respite from figure eights or shooting the moon by attempting to throw a skate at it. To hone eight-wheeled maneuvers, professional instructors lead lessons and classes, teaching beginners as well as those interested in competing in figure or speed skating.
4475 Highland Rd.
Waterford
Michigan
248-674-0808
Droves of Segways meander past historic homes, factories, and miles of parks during Seg Adventures's Plymouth Area tours. On the list of sites to see is the Wilcox House, whose scandalous history is revealed during guided tours. Segway riders can free roam as well, exploring the city's attractions, markets, and public restrooms with a self-guided tour that lasts up to 90 minutes. Free roam sites include the Daisy Air Rifle–headquarters or the Alter Motor Car–factory.
584 W Ann Arbor Trl.
Plymouth
Michigan
734-414-0456
Evolution Sportsplex's dome structure houses 60,000 square feet of artificial turf, which doubles as an athletics field and an indoor driving range. There, as well as outdoors, a golfer can improve their swing, thereby eliminating the need for the pneumatic hammer taped to the end of their club. Visitors can also putt their way through a manicured miniature-golf course peppered with shady trees and refuel at the concession stand before hitting the indoor field, which can be converted for sports ranging from football to softball.
141 S Opdyke Rd.
Auburn Hills
Michigan
US
248-499-9991
---