Things to Do in Bethesda
---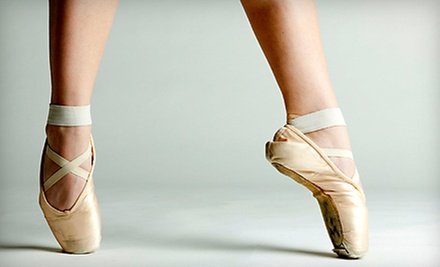 ---
Recommended Things to Do by Groupon Customers
---
Families can choose to paint ceramics ($15 and up), such as a piggy bank that will one day be priceless, or at the very least exceed the value of its contents. Mosaic projects ($18 and up) are a disciplined way to practice for future bathroom-tile touch-ups, while glitter-awaiting painting projects ($17 and up) use colorful acrylics to introduce children to the rainbow without the false hope of pots of gold. Parents who don't really understand how glass is made can bypass the awkward silence by introducing themselves to a glass-fusing project that utilizes pre-made materials ($19 and up).
205 Boardwalk Place
Gaithersburg
Maryland
301-355-6830
Cardio Tennis fulfills the shameless dream inside all tennis pros and amateurs: furiously smashing hundreds of balls in a row while cranking powerful, grunt-inspiring music. Over the course of an hour, you and your cardio-mates will undergo the rigors of various fast-paced drills. While some technical tennis instruction may occur, the primary focus is placed on the aerobic movement and discovering the uninhibited side of tennis. The friendly instructors at Georgetown Prep will keep class-goers motivated throughout the hour, helping to burn calories, increase endurance, and improve ability to smash things.
10900 Rockville Pke.
Rockville
Maryland
For more than 20 years, the FAA-certified flight instructors at Washington International Flight Academy have safely guided pupils skyward and imbued them with the skills necessary for numerous licenses and certifications. Under an instructor's watchful eye, guests control a Cessna 172 on a 30-minute airborne trek during discovery flights, which can later be applied toward courses for a private or commercial pilot's license with optional multiengine rating. A commercial pilot's license qualifies more seasoned flyers for instructor certification, where they learn how to teach essentials, including how to tell the difference between a landing airplane and a diving roc.
Along with in-depth courses, Washington International Flight Academy accommodates patrons with rentals of its massive fleet, charts and piloting supplies from its fully stocked shop, and lodging for out-of-state students.
7940 Airpark Rd., Hangar M
Gaithersburg
Maryland
French-trained photographer E. David Luria loves many subjects, but he directs most of his attention toward Washington, DC's historic architecture. His images, which lovingly depict the city's landmarks, have been published in Time Magazine as well as several local Washington papers. Luria teaches tricks of his trade privately for the Smithsonian Resident Associates Program, but also through Washington Photo Safari's tours.
Luria, along with a team of 16 other instructors–many experienced independent photographers and photojournalists–shepherd small groups through the capital's streets, gardens, and halls, while teaching them photographic techniques. These include how to use selective focus, control F-stops and shutter speeds, and remove vampires from pictures taken at night. They then help participants practice these skills on expeditions through buildings such as the Lincoln Memorial, the Washington National Cathedral, and the National Building Museum. More seasonal tours let guests document the short-lived cherry blossom season, challenging them to capture striking tableaus of the pink petals from land or water. They also teach composition among the verdant garden landscapes and elegant buildings at Hillwood Gardens and the US Botanical Gardens to foster tourists' appreciation for nature and their ability to heckle squirrels.
4545 Connecticut Ave. NW
Washington, DC
Washington D.C.
While other 11-year-old boys busied themselves by playing video games or training dogs to do their homework, Max Tzentis was training to be a champion martial artist. Month after month, Max poured his afternoons into judo, karate, and tae kwon do classes, eventually beginning training in Brazilian jiu-jitsu. After years of teaching and coaching in various schools and training facilities throughout the local area, Max founded his own studio—Pure Performance Martial Arts Center.
Punching bags and functional-training equipment speckle the floor of his spacious studio, where Max and his team of expert martial-arts instructors teach classes in a sweeping range of styles from krav maga to boxing. In between lessons on movement, form, and technique, instructors lead students through high-intensity routines of cardio and strength-training exercises. In addition to classes for adults, the staff offers a training program for youngsters, where kids as young as 6 can hone fitness skills while building the confidence to stand up to bullies or ask a hardhearted hall monitor to prom.
4986 Boiling Brook Pkwy.
Rockville
Maryland
301-881-7314
---