Shopping in Beverly Hills
---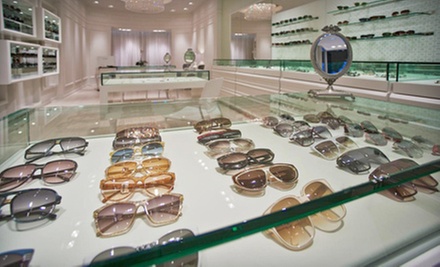 ---
Recommended Shopping by Groupon Customers
---
Since the shop first opened in 1991, the staff at Killer Dana have worked to uphold its original mission of "capturing the stoke of an old-fashioned 'sand on the carpet' California surf shop." Though their surf-tore views may be traditional, their extensive in-store stock offers a distinctly modern spread of equipment and apparel for everything from surfing to wakeboarding to moto sports. Thrill-seekers can suit up in swimwear and experimental wet-tuxedoes from tried-and-true brands such as O'Neill, Roxy, Billabong, and Quiksilver.
131 Broadway
Santa Monica
California
Surf Concepts' knowledgeable staff chats with fellow wave wranglers, sharing advice and swapping stories amid shelves brimming with O'Neill wetsuits, Billabong swim trunks, and apparel from South Bay's own HippyTree. As patrons filter in from sun-steeped stretches of pavement, the crew also arrays decks and shoes from Almost and Vans for skateboarders or those looking to enliven a visit to The National Museum of Ramps and Stained Glass.
2001 N Sepulveda Blvd.
Manhattan Beach
California
310-545-7397
Opened in 1978 by Geoffrey Patterson, Geoffrey's Comics delights aspiring superheroes with an impressive array of graphic novels, newly released comic books, and rare vintage comics from the golden and silver ages. A life-size Superman bursts through the wall behind the cash register as guests peruse bold, colorful covers or meander underneath the suspended Spiderman as he quietly hums his theme song. Various graphic novelists visit the hallowed halls to sign original sketches, T-shirts, or comics or watch patiently as fans reenact recent story lines as interpretive dance. The passion Geoffrey holds for the graphic genre is reflected in his comic-book-themed cars and house, where every nook and cranny is covered with posters, figurines, bat signals, and colorful drawings, leading up to a jet-black Batman-themed pool.
15900 Crenshaw Boulevard
Gardena
California
310-538-3198
The elegantly casual designs of Parisian clothier Emile Lafaurie populate Sean boutiques with a wardrobe of crisp shirts, tailored sweaters, and unexpected accessories that have garnered much praise from the stateside press. In its exclusive locations in New York, San Francisco, Paris, LA, the Hamptons, and Atlantis, Sean lines racks with impeccably tailored polos, oxfords, and sweaters rendered in fine European wool, cotton, and silk. Its suits and casual items are rendered in simple, masculine cuts, modernized with bright colors and poppy patterns, inspiring New York magazine to write that the clothes "channel J. Crew via the Rue de la Paix."
807 N Palm Ave.
West Hollywood
California
Racks of frames in a rainbow of woods, colors, and finishes hang from the walls of Frame 2000 and Frames Galore, ready to be custom-fitted to clients' treasured images. With skills honed during more than 20 years in business, staffers can shield eclectic items, such as needlework, canvases, art prints, and mirrors, behind glittering glass. Specialized printing equipment can also produce full-size posters, transfer images to canvas, or accentuate a favorite alien-autopsy photo with Andy Warhol–esque pop-art effects.
13317 Ventura Blvd.
Sherman Oaks
California
US
As guests peruse aisles of annuals, perennials, roses, trees, and shrubs at Classic Nursery, they are admiring a selection of backyard-ready plants that has been honed by the nursery's owners for more than 20 years. The chlorophyll-savvy staff can help to direct customers toward high-maintenance plants or the blooms that will flourish in all types of sunlight and soil. The staff can also recommend just the right organic compost, seed cover, or potting soil that will expedite plant growth or feed a vase that's a picky eater.
18756 Erwin St.
Tarzana
California
US
818-342-8044
---