Things to Do in Birmingham
---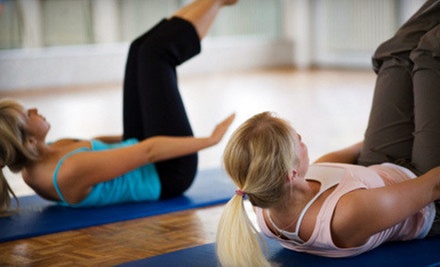 ---
Recommended Things to Do by Groupon Customers
---
The Detroit Opera House sprawls across an entire city block, its imposing size and elegant design belying its circuitous history. Originally opened in 1922 as a vaudeville palace—and designed by the renowned architect behind the city's Fillmore and Fox theaters—the space played host to live music and recorded films. But despite the venue's remarkable acoustics and cheery demeanor, it sat abandoned for long stretches of time over the next few decades. Luckily, fate intervened in 1988 when the opera acquired the building, starting an ambitious remodeling project that culminated in an opening gala featuring Luciano Pavarotti. The opera house's modern iteration mimics the design of Europe's greatest performance spaces, with an the ornate main hall adorned with vaulted ceilings and sumptuous red curtains.
1526 Broadway St.
Detroit
Michigan
313-237-7464
Through public science forums and more than 200 interactive exhibits, Canada South Science City hopes to foster an excitement for science that helps families understand their relationship to the universe and inspire children to work towards Science-based careers. The 30,000-square-foot facility houses attractions such as Dinosaur Alley, where a model T-Rex skeleton looms as kids dig for prehistoric bones and fossilized cassette tapes. Live snakes, turtles, and tree frogs send a symphony of hisses and warbles from the Big Lagoon, an exhibit that offers up fun facts about biodiversity. Elsewhere, models of Jupiter and Saturn overhang an open-gym area that demonstrates the properties of sound and space.
Canada South Science City also hosts special events including science panel discussions and educational programs for students. These include workshops that challenge kids to solve problems, such as keeping a dropped egg from breaking or a black hole from opening in their lunchbox.
930 Marion Ave.
Windsor
Ontario
The Detroit Institute of Arts (DIA), one of the premier art museums in the United States, is home to more than 60,000 works that comprise a multicultural survey of human creativity from ancient times through the 21st century.
5200 Woodward Avenue
Detroit
Michigan
313-833-7900
SemSeg's Segway experts equip urban explorers to cruise through Detroit at up to 12.5 miles per hour during self-guided tours. A brief orientation covers proper techniques for turning, stopping, and impromptu jousting. Then, motorists hop aboard scooters and travel up to 24 miles on a single charge. The long battery life allows motorists to cruise down the Riverfront, circle 14-acre Hart Plaza, and crisscross the Rivard Plaza in a single trip. Though SemSeg encourages DIY tours, their guides lead weekend tours through downtown and down the Riverwalk.
1938 Franklin St.
Detroit
Michigan
313-909-8685
The Detroit Institute of Arts takes the "s" at the end of its name seriously. The immense Beaux Arts building on Woodward Avenue isn't only a setting for a top-tier collection of visual works that include Diego Rivera's Detroit Industry frescoes, a van Gogh self-portrait, and ancient sculptures from Africa and Asia. It also opens the doors of its lecture halls, event spaces, and auditoriums for craft workshops, wide-ranging talks from historians and people who know how to draw really good cubes, film, and music. The latter two art forms find a home in the Detroit Film Theatre, a gilded, neoclassical auditorium that preserves a sense of coziness amid the grandeur.
3011 West Grand Blvd., Suite 1510
Detroit
Michigan
---