Museums & Galleries in Black Forest
---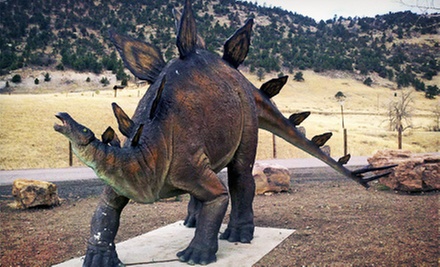 ---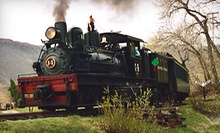 Families enjoy historical exhibits of passenger and freight trains or take a Saturday ride on steam, diesel, or the Galloping Goose train
---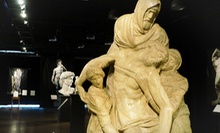 Central Business District
Exhibit from Italy immerses guests in high-quality casts of Michelangelo's greatest sculptures, paintings, and architectural designs
---
Recommended Museums & Galleries by Groupon Customers
---
The Denver Botanic Gardens' three locations house vibrant flowers, lush vegetation, and educational activities for visitors of all ages. Native and adapted plants flourish in the York Street campus, which also houses Mordecai Children's Garden—a 3-acre lot with alpine gardens, mountain ranges, and cool bugs. Trails cut through the Mount Goliath garden, delivering explorers to scenic vistas of the Divide peaks. In contrast to the untouched beauty of Mount Goliath, the Chatfield hub features mankind's imprint on the land. As a working farm, Chatfield makes new use of a restored dairy barn from 1918 and as well as a 19th-century schoolhouse. The farm doubles as a habitat for many bird species, and offers the rare opportunity to make eye contact with a heron.
1007 York St.
Denver
Colorado
US
The FAC, which houses the Taylor Museum of Art, Bemis School of Art, and SaGāJi Theatre, was renovated in 2007 to incorporate a sparkling glass corridor, expand exhibition spaces, and update theatre sound and lighting systems. With a family membership, you'll get free admission to all the museum's galleries, early registration and $15 off classes at the Bemis School, discounts on FAC Theatre Company productions, discounts on events, and more (click here to see a complete list of member benefits.) This Groupon also includes four guest passes for introducing Byzantine–mosaic enthusiasts or Transylvanian werewolves to the Taylor Museum's Latin American, American–Indian, modern–American, and American–American artwork.
30 W Dale St.
Colorado Springs
Colorado
With a collection of more than 250,000 wealth-related objects, The ANA Money Museum educates currency-curious visitors on the history, art, and science of money. Catch the sparkle from silvery English coins from Oliver Cromwell's reign at the Coins, Crown, and Conflict exhibit. Or, watch golden change from 1795 to 1933 gleam in the Harry W. Bass Jr. Gallery, which also features a complete collection of $3 coins. Anyone who uses raw chunks of silver to brush his or her teeth will admire the die-cast craftsmanship and the image of the Goddess of Liberty cast on the museum's two U.S. 1804 dollars, of which there are only 15 known copies.
818 North Cascade Avenue
Colorado Springs
Colorado
---