Restaurants in Blue Springs
---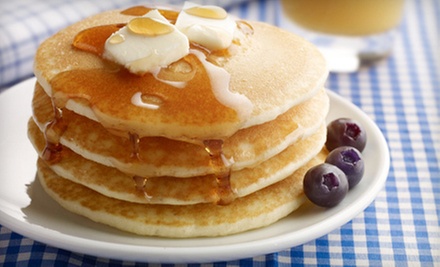 ---
Recommended Restaurants by Groupon Customers
---
The Food Network recognized Waldo's downtown location on an episode of "The Best Of: Pizza Places"; the Lee's Summit site carries the same tasty recipes and a wide range of sauces, cheeses, and other fixings to outfit your delicious disc for lunch or dinner. Colorful ingredient combos, a medley of crusts, various vegan options, and a humongous salad bar populate the packed menu. The standard mozzarella and provolone on Waldo's traditional bread crust will satisfy cheese bigamists ($7.15 for 10", $16.35 for 16"), and culinary cowboys can go hog-wild with toppings such as Canadian bacon, Spam, and roasted corn on the buttery, chewy honey-wheat crust ($0.80 for each extra ingredient on a 10" pie, $1.95 per topping on a 16"). Extensive vegan and gluten-free menus offer healthy and tasty twists on Waldo's prized pizzas. The mammoth all-you-can-eat salad bar ($7 dine-in, $6 carryout, and $5 with a pizza) pleases leaf lovers with its 18 toppings and six drizzlings, including Italian dressing and the sound of the wood nymph's pleasant flugelhorn.
1543 NE Douglas St.
Lee's Summit
Missouri
Fun House Pizza's cooks have been tossing craving-satisfying pizzas since 1964, catering to families with their shareable fare and friendly staff. Gooey pizzas arrive topped with Fun House Pizza's secret sauce recipe, sprinkled with toppings that include kraut, mushrooms, and Italian or Polish sausage. The kitchen crew gets creative with their specialty pizzas, which play dress up to create pies of the taco, bacon cheeseburger, and mexican variety. The restaurants cater to kids with a slew of entertainment options, from Thomas the Tank Engine rides to game rooms with air hockey and video games to the cheerful servers who are ready and willing to eat homework assignments.
1160 NE Douglas St.
Lee's Summit
Missouri
816-525-2898
After acknowledging their own dinner-related stress, two busy mothers founded Social Suppers as a way to help others avoid it. Their four meal programs are designed for people who don't always have the time to prepare their own food from scratch, but still want to eat nutritious food. The staff prepares fully cooked dishes for pick-up, assembles them for future cooking, and stocks house freezers with pre-made dishes. They also help customers make their own meals within two hours in an on-site kitchen, using provided ingredients, recipes, and Emeril look-alikes. Though menus change monthly, each offers up to 16 healthy, internationally-inspired entrees, sides, and desserts featuring a variety of vegetables, meats, seafood, and poultry. The culinary curators also accommodate special requests, food allergies, and dietary needs. Each prepared meal comes in freezer-ready, labeled packaging to protect them against freezer burn, and keep them from getting into the ice cream.
1567 NE Rice Rd.
Lee's Summit
Missouri
816-525-0033
Growing up in a home with 16 siblings, Maria Magdalene Guardado spent her childhood eating fresh tortillas and Mexican dishes in a house that buzzed with guests, cooking, and the spirit of hospitality. Inspired by the intrinsic connection between food, sharing, and occasionally double dipping, Maria's son Ryan opened Maggie's Authentic Mexican Foods with his wife Lindsey in 2009. The kitchen serves a menu of Mexican staples such as chicken mole, housemade pork tamales, and enchiladas. True to his roots, Ryan does not prepare any kind of fish. As explained on the menu, his family originates from a landlocked part of Mexico where seafood is sparse and crabs rarely vacation. Adventurous eaters can embark on Maggie's flour-taco challenge, which requires challengers to eat 10 flour tacos in 15 minutes for a gift certificate and picture on the Wall of Fame.
100 SE 3rd St. , Suite C
Lee's Summit
Missouri
Old photos, canoes, and sailing trophies adorn the walls of Canoe Club Restaurant's lake-house-themed dining room, where diners sit down to lobster bisque or tacos with grilled tilapia. Around them, rough-cut timbers, knotted-pine paneling, and a natural stone fireplace create a nostalgic air, which live musicians enhance with the sounds of bluegrass, folk, blues, and jazz every Friday and Saturday.
In the kitchens, chefs whip up homemade salsa to serve with corn chips and wrap eight-ounce filet mignons in bacon before sending them out to the dining room or an outdoor cedar deck. To help wash down feasts, Canoe Club bartenders craft specialty cocktails, pour craft beers, and supply domestic and imported red and white wines by the glass, bottle, or crystal bathtub.
27905 E Colbern Rd.
Lake Lotawana
Missouri
Corn tortillas filled with meat, lettuce, tomatoes, and cheese rest peacefully on a plate, unsuspecting of the fate that awaits them, when suddenly they find themselves in the hot embrace of a deep-fryer. What emerges is not merely a taco, but Lucia's Famous Taco, a crunchy confection and, like many of Lucia's dishes, a twist on a classic Mexican dish.
641 E US Hwy. 24
Independence
Missouri
---
---
Restaurant Deals - Recently Expired
---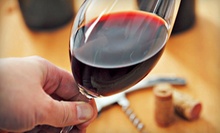 Students learn brushstroke basics from a local artist before creating a painting with provided supplies
---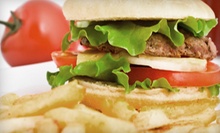 Array of American dinner dishes such as flatiron steaks, burgers, barbecue-pork paninis, and pork brats
---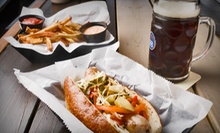 German sausages stuffed with duck, ginger, and sage, or with chicken, jalapeño, and pineapple; beer flights with German and Belgian beers
---
---