Boca Del Mar, FL Health and Fitness
---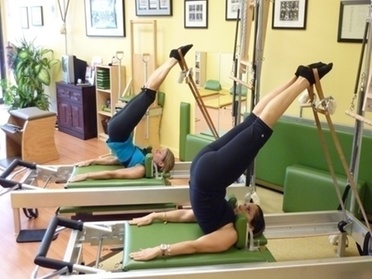 ---
Recommended Health & Fitness by Groupon Customers
---
Tennis combines pinpoint precision with pivoting agility to provide a full-body workout and a fun arena for one-on-one combat with friends and ball-launching robots. At Hagen Park Tennis Center, players will benefit from USPTA Tennis Professional instruction while utilizing six lighted tennis courts, improving their forehand, backhand, and slight-of-hand strokes. Sixty-minute Fit-Tennis Boot Camp sessions focus on physical training that hones tennis skills through drills and circuit training. Players will lose weight and strengthen muscles while reducing the risk of injury, identifying areas of strength and weakness, and developing multifaceted skills. Boot Camp activities employ plyometrics, calisthenics, circuit training, agility exercises, and a variety of other methods to increase power, create shot stability, develop quickness, and avoid John MacEnroe-type eruptions. Classes, offered Tuesdays at 7 p.m. and Fridays at 9 a.m., are attended by a minimum of six players, ensuring a fun and instructive group environment.
2020 Wilton Dr.
Wilton Manors
Florida
Housed inside the giant oyster that is the state of Florida, Red Pearl Yoga offers an array of yoga classes for all levels of flexers and focused breathers. Bend your body and stretch your spirit in an Ashtanga yoga class, linking together physically challenging poses through a set series of flowing movements. Roll the dice that is your body with a Vinyasa yoga class that flows unpredictably from pose to pose while maintaining a focus on breathing. Merge the oil of the body and the water of the mind through the alignment focus of Hatha flow, or prepare yourself for motherhood with a pre-natal yoga-therapy class. There are several other yogadventures to set out on at Red Pearl Yoga, so check the schedule to see what's being offered when and by which of Red Pearl Yoga's 12 orange-tinted instructors.
918 NE 20th Ave.
Fort Lauderdale
Florida
By draining waste in the interstitial spaces between cells, Five Element Wellness Center wraps provide a level of detoxification that cannot be achieved with exercise or diet. The road to temporary mummy-hood begins by being wrapped in meticulously measured hypoallergenic bandages, which are coated with pH-balanced SlenderTone solution to leave the skin silky smooth. The Suddenly Slimmer mineral wrap is a 60-minute, concentrated dose of detoxification, which tightens loose skin, benefits people who have lost a considerable amount of weight. During the nondehydrating process, you'll engage in light exercise to improve circulation and achieve better results. After unraveling your recuperative wraps, prepare for a toe-tickling toxin-removal that draws out person-pollutants with an ionized footbath, which lasts precisely between 15 and 45 minutes, timed with seven and two-thirds hard-boiling eggs.
7310 W McNab Rd., Suite 107
Tamarac
Florida
The thermostat at Awaken Yoga pumps out the heat, sending out waves of warmth to melt tension and toxins. In the balmy climate, Awaken Yoga instructors lead classes designed to burn fat, dilate capillaries, boost metabolism, and soothe muscular tension for a greater range of motion. They introduce fundamental flows in warm yoga and a challenging blend of sun salutations and choreography during hot Vinyasa classes, as well as lead a slew of other sessions designed for everyone from beginners to seasoned yogis. Early-morning Rise & Flow classes get students geared up for daily activities such as lifting boxes, sitting at a desk, or filling in for a Picasso sculpture at the local museum.
2016 East Sample Road
Lighthouse Point
Florida
954-941-0899
"When trust and skill work together," opines Dr. Tory Lindh, "we can expect a masterpiece." For well over a decade, Dr. Lindh and his staff have worked to broaden their cosmetic and restorative skills while setting patients at ease in a relaxed office setting. They employ advanced technology to make dental procedures more precise and comfortable. A delivery system called The Wand allows the team to administer anesthesia painlessly and also to conjure a friendly, tooth-scrubbing imp. Dr. Lindh is also a member of the International Academy of Facial Aesthetics, and his in-depth study of facial muscles enhances modern cosmetic services such as Invisalign, Botox, and Zoom! teeth whitening that allow grins and faces to benefit from the science of beauty.
7500 NW 5th St., Suite 103
Plantation
Florida
954-581-0100
During Coconut Creek Adventure Boot Camp, the staff lead students through energetic workouts held in local parks and outdoor venues. They keep sessions interesting by constantly varying exercises, featuring running and boxing one day and obstacle courses and jumping rope another. The fitness specialists also provide students with dietary advice.
Lyons and Wiles Road
Coconut Creek
Florida
954-732-0137
---