Boca Raton, FL Indoor Activities
---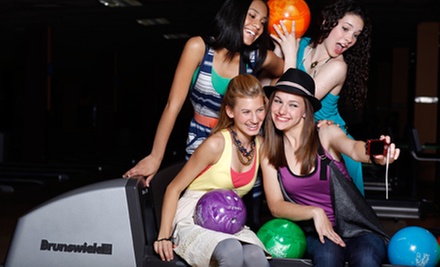 ---
Recommended Indoor Activities by Groupon Customers
---
As a rising star in the salsa circuit, Casa Salsa's founder Christian Espinola has danced across stages around the country—including the New York Salsa Congress and Miami Heat halftime shows. He quickly became a sought-after dance instructor, and is currently a representative for the CW Network's Spanish Heritage Month celebration. At his dance studio, he leads a team of experienced, energetic dance instructors who are passionate about the salsa, bachata, and cha-cha moves they teach. They lead students of all ages and abilities through each dance's footwork and partnering techniques during private and group lessons, workshops, and monthly outings. They also offer monthly memberships, which grant guests access to unlimited group classes and an online dance-training program, which helps them further sharpen their hip-swinging moves at home or at a WiFi café.
1317 E Commercial Blvd.
Oakland Park
Florida
954-588-8085
Strikers Family Sportscenter invites guests to perfect their pin felling on 1 of 40 lanes. Bowlers handpick their favorite from a selection of neon balls and watch the 42-inch scoring monitors come to life with animated computer graphics. On weekend nights, flashing lights and music break up the rolling repetition during Rockin' Roll glow bowl. For cross-training, the arcade keeps bowling arms in tip-top shape with skee-ball and whack-a-duck. The snack bar restores nutrients lost performing the worm down an opponent's lane, frying chicken fingers and onion rings to a crisp and peppering 14-inch pizzas with a choice of 10 colorful toppings.
8500 NW 44th St.
Sunrise
Florida
Sprawling across an indoor arena, Pump It Up's giant inflatables beckon kids to slide and bounce during private parties and open play. Technicolor bouncy castles send their inhabitants soaring, obstacle courses foster good-spirited competition, and ceiling-to-floor slides let sock-clad kiddies pretend they're escaping a giant gumball machine. Occasionally, Pump it Up's staff dims the lights and turns up the music to transform their facility into a glow-in-the-dark party catered to tweens and teens.
Pump It Up's staff supervises the arena during parties, giving parents time to relax and play patty cake uninterrupted. They can also help customers design personalized parties inside a private room with options such as pizza, drinks, goodie bags, balloons, and ice cream.
5000 Coconut Creek Parkway
Margate
Florida
954-344-9727
The original Strikers were born in 1977, when the Miami Toros moved to Broward County. Donning their popular red-and-gold hooped uniforms, the team experienced instant success—so much so that Lockhart Stadium underwent two seating expansions to accommodate the club's rapidly growing fan base. During those years, a playoff game between the Strikers and New York Cosmos drew a crowd of 77,691, which still stands as the record for a U.S. Pro League soccer match and most people squished into a single soccer net.
Even with all their success, the Strikers relocated to Minnesota after the 1983 season. The team returned five years later, and for more than two decades, competed as part of several leagues. Finally, after a failed attempted to bring Major League Soccer to Miami, the Miami FC of the United Soccer League decided to officially adopt the Strikers moniker and move to the North American Soccer League for the 2011 season. The Strikers didn't waste any time announcing their rebirth, as they made the league's championship series that same season.
1301 NW 55th St.
Fort Lauderdale
Florida
The consortium of professional instructors at Fred Astaire Dance Studios, which was cofounded by the legendary toe tapper himself, shepherds students of all ages and skill levels through lessons that span the style spectrum. Low-pressure private sessions allow enthusiastic teachers to fine-tune individual students' techniques and form, using their expert eyes and mechanical dancing shoes preprogrammed to do the Charleston. Patrons can learn how to cavort through classic waltz and fox-trot romps or swivel through the modern steps of salsa, swing, or samba. For dancers hoping to hoof it up in a social setting, the group practice parties provide a one-night extravaganza of instruction, demonstrations, and amateur firewalking.
151 SE Mizner Blvd., Suite 16A
Boca Raton
Florida
561-391-8591
Dedicated to granting kids a safe, fun play space where even tumbles result in laughter, Monkey Joe's goes out of its way to foster a friendly environment for all guests. Throughout the day, the eagle-eyed staff—in adherence with a rigorous Safety Access Child Control System—oversees kids at play on the inflatable slides, obstacle courses, and climbing walls that dapple the indoor play area, with video monitoring on hand for further peace of mind. The main play area fields the bounces of youthful guests aged 12 and younger, and the Mini Monkey Zone's games and puzzles afford toddlers a chance to escape the world of older kids and their prealgebra jokes for a recreational haven of their own.
In addition to walk-in play, a bustling party zone facilitates gravity-defying birthday celebrations tended to by cheery staff. As their progeny run and jump, parents can retreat to the tranquil confines of the adult lounge with a computer station, comfortable chairs, and flat-screen TVs. Even after the ebullient crowds of tots have cleared the premises, the staff remains committed to children's well being as they scour every inch of the inflatable equipment with sanitizing cleaners that evict common germs trying to nap in the cloud-like nooks and crannies.
11411 W Palmetto Park Rd.
Boca Raton
Florida
561-488-2272
---