Boise Local Guide and Deals
Boise Guide
To the pioneers who charted the Oregon Trail in the 1830s, Boise was little more than a small cluster of trees beside a trading outpost. Boise would maintain this low profile until 1862, when prospectors first discovered gold in the area. Several other gold strikes led to a population surge and, soon enough, the newly minted city was thrust into the national spotlight. Boise has since blossomed into Idaho's largest city and a vibrant cultural hub, the latter thanks to its growing population of young people. Combine all this culture with unmatched access to the great outdoors, and you end up with an endless variety of things to do. At the heart of Boise lies The Grove, a sprawling plaza that hosts summer concerts, sunbathers, and kids who cool off by prancing in the fountain. Another draw in the warmer months, the
Capital City Public Market
 brings together local farmers and artisans to sell their produce and crafts. The 208-foot dome of the Capitol Building casts a shadow over these proceedings. The building, which was constructed in 1905, remains the nation's only capitol heated by geothermal water. A similarly imposing government building, the
Old Idaho Penitentiary
 locked away its share of Old Western outlaws from 1872 to 1973. Though no longer used for its original purpose, the prison continues to host tours of its cellblocks, solitary confinement rooms, and dreaded Gallows. Not all of Boise's appeal lies at its center. The city's nature-friendly roots are on full display in the lush acreage of its
Greenbelt
. 30 miles of trails wind alongside the Boise River, which becomes a hot spot for floating, tubing, canoeing, and rafting during the summer. Most rafting trips start in
Barber Park
, which lies six miles outside the city. For a small fee, a shuttle bus can pick you up after the five-mile float to
Ann Morrison Park
. A 10-minute drive outside the city takes you to
Lucky Peak State Park
. The park's expansive confines encompass Sandy Point Beach, where cool waters pool at the base of Lucky Peak Dam. Although a bit further away,
Bogus Basin Mountain Recreation Area
's snow-covered peaks make for an ideal wintertime playground. 
In the summer, the hills are open for hiking and picnicking, offering challenging climbs and panoramic views of the forests and deserts below.
Home Service Deals in Boise See More
---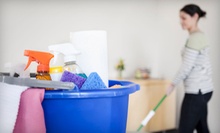 Southwest Ada County Alliance
Cleaners whisk through rooms of the client's choice, scrubbing toilets and appliances, mopping or vacuuming floors, and wiping surfaces
---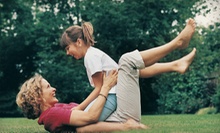 Licensed, insured team analyzes homes' interiors and exteriors to develop custom pest-prevention treatment
---
Professional Service Deals in Boise See More
---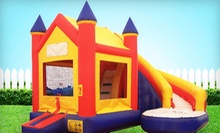 Jump on a bounce house, slip down a slide
---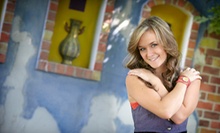 Seasoned photographer snaps portraits of high-school seniors, families, or pets on location, in studio, or portrait garden
---
Automotive Deals in Boise See More
---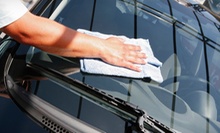 Professional techs keep moving parts safe with a 5-quart oil change or wax, clean, vacuum, and polish during showroom details
---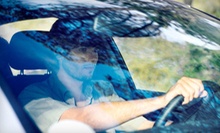 Master technicians replace cracked shields with OEM-quality glass or repair shields inside a spacious garage
---
Things to Do Deals in Boise See More
---
Golfers play 18 holes on digital replicas of courses such as Pebble Beach; or a golf coach analyzes swings and overall form during lessons
---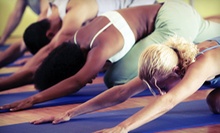 Instructors guide students of all levels through yoga poses, pranayama techniques, and meditation to promote relaxation and tone physiques
---