Boise Spa and Massage
---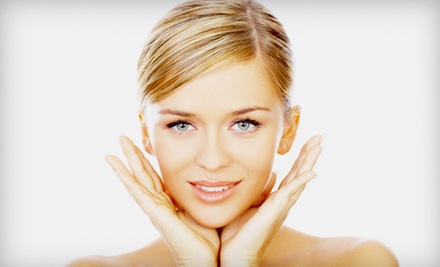 ---
Recommended Spa & Massage by Groupon Customers
---
At Nunzia Spa, beauty specialists aim to correct skin imperfections and enhance natural beauty. The menu of services includes all the basics, such as facials, waxes, and body treatments, as well as microdermabrasions and chemical peels. The spa takes its name from an Italian grandmother who warmed hearts with her loving spirit and hand-knitted scarves for the pulmonary arteries.
3815 W Overland Dr.
Boise
Idaho
A wildly successful alternative to traditional day spas—its more than 300 locations blanket 36 states and half a dozen countries—Planet Beach Contempo Spa is a futuristic relaxation station where state-of-the-art machines administer all the spa and tanning services. These friendly automatons sometimes replace familiar treatments, as in the Luminous facial, a light-based service that delivers blemish-busting results similar to those of a conventional facial. But other equipment maps out new spa territory entirely: the Hydro-Derma Fusion chamber moisturizes the whole body with nutrient-rich steam in order to offset the effects of a dry climate or a rear-end collision with a salt truck. Other machines whiten teeth, spray tan skin, and massage muscles.
Planet Beach operates on a gym-style membership system, meaning that members purchase packages or pay flat monthly rates. As members spend more time at the spa, they get to know the helpful assistants who are always on hand to demonstrate how to use the equipment without activating its ability to cry.
1760 S Meridian Rd., Suite 101A
Meridian
Idaho
208-888-9000
Looks Unlimited Salon & Day Spa's stylists and technicians like to think of themselves as artists; from the full palette of relaxing beauty treatments to the warm colors that splash the walls of the treatment rooms, every facet of their spa conspires to make visitors agree. Stylists stand beside salon chairs with shears at the ready, taking the time to consult with men and women alike before treating their hair to cuts, color, and perms. Across the salon, nail technicians transform fingers and toes into wriggling gallery pieces with manicures and pedicures, and aestheticians rejuvenate complexions of all skin types with exfoliating facials. The spa's full-body services include relaxing massages, waxing, and spray tans that leave skin as handsomely bronzed as a penny struck by the evening sun.
3518 W Overland Rd.
Boise
Idaho
208-571-2790
New Healthy Ways' relaxation gurus beckon passersby to abandon the rustle and bustle of the outside world and indulge in a menu of spa services geared toward calming frazzled gray matter and embellishing human hides. The spa's aestheticians uproot unwanted fuzz from head to talon using Cirepil Blue hard wax and quick flicks of the wrist, and revive waning complexions with facials aided by Dermalogica and Image Skincare serums. New Healthy Ways' ionic footbaths and collection of vitamins and supplements help bodies flush out harmful toxins acquired through watching too much reality television, while a certified massage therapist negates troublesome aches with calculated kneads.
1112 N Cole Rd.
Boise
Idaho
208-703-6055
Jean and Michael Zoberski](http://www.jmzspalon.com/staff.php) retired after forty years in the aesthetics industry, but their passion for beauty services lead them to abandon the retired life and assemble a talented staff of aestheticians, massage therapists, and stylists for their latest venture, jmz Spa-lon. The Zoberski duo makes sure aestheticians tailor treatments to suit sensitive skin and accommodate hard-to-remove inner tubes before directing clients to the salon's veritable wall of beauty serums. Wicker furniture and wood accents within private treatment rooms imbue the space with a warm, welcoming feel, akin to the inside of restaurant hostess's mouth.
5907 W State St.
Boise
Idaho
208-853-6299
Soft lighting fills Soothing Moments Spa's massage and body-treatment rooms, causing skin to seemingly glow while a staff of friendly therapists and technicians polishes its surface. Muscles riddled with stress succumb to massages that untie knots of tension with Swedish-style relaxation techniques, aromatherapy oils, or heated bamboo sticks. The spa's facials eschew abrasive ingredients in favor of soothing formulas that target bacteria, treat sensitive skin, or cater to the needs of discerning gentlemen. Nail services indulge weary appendages with aromatic hot towels and infusions of pumpkin spice while clients lean back in plush chairs and sip on complimentary glasses of wine, tea, coffee, or ambrosial nectar. Soothing Moments Spa also cares for Mother Nature's craggy skin by stocking products free of parabens and toxins.
45 W Cottonwood Ct., Suite 140-F
Eagle
Idaho
208-938-4177
---
---
Spa & Massage Deals - Recently Expired
---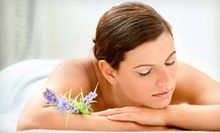 Package pampers from head to toe with rose-scented massage and foot mask, chocolate-strawberry facial, spa pedicure, and choice of beverage
---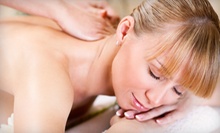 Licensed massage therapist reduces aches and stress with variety of modalities; couples learn upper-body massage techniques
---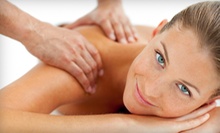 Massage therapists use firm, deep-tissue kneads to relieve pain and tension throughout the body
---
---