Things to Do in Bolingbrook
---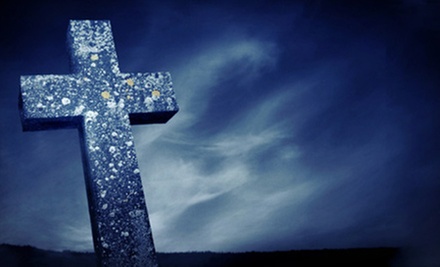 ---
Recommended Things to Do by Groupon Customers
---
Memories & Beyond's papers, dies, stamps, tools, and classes equip crafters with all the materials and skills needed to preserve precious keepsakes. Underneath an enormous red sign reading "scrapbooking," 6,000 square feet of ribbon and stationery unfold before visitors, helping them to chronicle distant journeys with an extensive travel section or show off regional pride with a wealth of Chicagoland-themed papers. Each Friday and Saturday night, hobbyists gather amid the account machines, die cuts, and tables of the crop room to craft and share drinks and snacks. Classes hone basic and advanced scrapbooking skills sets, from matching basic colors and patterns to constructing stunning gift cards from layered paper or documenting memories before they even happen.
1400 75th St., Unit C
Downers Grove
Illinois
630-271-0610
At any moment, visitors to Wilderness Falls might run into the resident moose. He isn't grazing: Maddux the Moose, the family fun center's fuzzy mascot, spends his time playing its two 18-hole, outdoor mini-golf courses and accepting high-fives and hugs from enthusiastic guests. Maddux isn't the only fixture that may make guests feel as though they've wandered into the woods¬; the two mini-golf courses are pretty rugged themselves. The Bear Course, which hosts the annual Chicago Mini-Golf Championship, leads putters past a 35-foot waterfall, into a dark cave, and across creaking wooden walkways, just like the race all of Harrison Ford's clones run to determine which one will get to play Indiana Jones. Alternatively, the Eagle Course leads players around winding rivers and on a climb to the top of a 40-foot mountain of rock.
Of course, it's not all roughing it. In the middle of the greens sits the tented arena that holds Wilderness Falls' batting cages, including six baseball cages and three softball cages. An arcade lights up the indoor space with the glowing screens of video games, and party rooms hold birthday and team celebrations.
145 South Clow International Parkway
Bolingbrook
Illinois
630-378-8888
The course at Bliss Creek Golf Club invites golfers to conquer its 5,436 yards of tree-lined fairways and greens buttressed by menacing water hazards and bunkers. After limbering up at the driving range or practice putting green, players send drives streaking down the first-hole fairway as cocktail-sipping onlookers casually applaud from the grill deck that overlooks the verdant alleyway. Rounds of 18 typically clock in at less than four hours, leaving players plenty of daylight for cooling off in water hazards or borrowing bunker sand for pleasant dreams that bring back the mashie niblick club.
Course at a Glance:
18-hole, par 70 course
Length of 5,632 yards from the farthest tees
Course rating of 67.0 from the farthest tees
Slope of 115 from the farthest tees
1 Golfview Ln.
Sugar Grove
Illinois
Before they stretched beneath the studio's two skylights, the instructors at Bikram Yoga Burr Ridge had to prove themselves to the father of their art. They all attended and graduated from a nine-week intensive program led by Bikram Choudhury himself, emerging as certified teachers who were ready to helm their own heated practice space. They now manage Bikram Yoga Burr Ridge according to the Bikram discipline's specifications: 90-minute classes, a room warmed to 105 degrees, and a carefully ordered sequence of 26 poses and 2 breathing exercises.
These sessions strive to progressively work all areas of the body by passing newly oxygenated blood throughout its systems. The heat, meanwhile, renders muscles more pliable and reveals which of your fellow pupils are actually elaborate ice sculptures. Though the high temperatures take some getting used to, the studio's amenities are otherwise geared toward total comfort: changing rooms, showers, and a bright lobby welcome students. The heating mechanism is also environmentally friendly, conserving energy even as it prompts a cleansing sweat from Bikram practitioners.
145 Tower Dr.
Burr Ridge
Illinois
Sculpted around many lakes, The Village Links of Glen Ellyn's 18-hole championship course and 9-hole course fill 170 acres with a verdant landscape of challenging golf. Originally built in 1967 and renovated in 2004, the championship course has played host to 40 USGA and PGA Tour qualifying tournaments, including those for the 2012 U.S. Open and 2008 U.S. Amateur.
Sixteen waterways meander through the grounds, directly entering play on all but three holes, where they enter play indirectly by threatening to take down golf shots with troupes of flying fish. On the par 4 10th hole, players must hit a difficult tee shot onto an S-shaped fairway that weaves between two large lakes. The 18th hole, also a par 4, features a treasure trove of sunken golf balls and golf carts lurking in three lakes that surround the fairway and in one that lies right in the middle. Once safely on the greens, players putt over fast A-4 bentgrass surfaces, a key addition from the 2004 renovation.
18-Hole Course at a Glance:
Par 72
Total length of 7,208 yards from the back tees
Course rating of 74.9 from the back tees
Course slope of 138 from the back tees
Five sets of tees per hole
Scorecard
9-Hole Course at a Glance:
Par 36
Total length of 3,303 yards from the back tees
Course rating of 35.7 from the back tees
Course slope of 129 from the back tees
Three sets of tees per hole
Scorecard
485 Winchell Way
Glen Ellyn
Illinois
630-469-8180
Marengo Ridge Golf Club, which began as a modest nine-hole course, endured a 25-year gap before taking full advantage of the surrounding landscape's diverse terrain and expanding into a sprawling 18-hole course. Course architect William James Spear broke ground on the front nine in 1963, designating a large, renovated cow barn as the first clubhouse and cleaving nine holes through densely wooded hills. This layout proved sufficient until a late '80s spike in the local caddy population—and business boom—made the addition of a back nine desirable. Construction began in 1988 and, two years later, a new nine-hole track opened for play, presenting golfers with a profound shift in scenery, as this layout was built on an expanse of open farmland. The old clubhouse lasted for three more years, but the awkward location and argyle-wearing cattle called for the construction of a new clubhouse to match the new 18-hole golf club.
Today, golfers enjoy the diverse layout of the 18-hole course from the first hole, the longest par 4 on the course, to the last, a par 5 severe dogleg right. Water enters play on nine holes, including on the first six, creating the potential for an extending water break for thirsty golf carts.
Course at a Glance:
18-hole, par 72 course
Total length of 6,654 yards from the back tees
Course rating of 72.5 from the back tees
Course slope of 129 from the back tees
Four sets of tees per hole
Scorecard
1600 West 16th Street
Oak Brook
Illinois
847-962-9929
---