Things to Do in Boston
---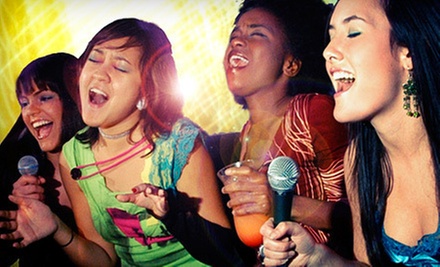 Chinatown - Leather District
---
Boston Things To Do Guide
Open up the wallet of a Bostonian, and you're likely to find a Charlie Card  hidden amongst Red Sox ticket stubs and Dunkin Donuts receipts. A must-have for any city dweller, a Charlie Card unlocks hundreds of things to do in the area by granting holders access to the subway, better known as the T. The red line deposits passengers right outside
Boston Common
, a nearly 50-acre park with blossoming trees and grassy fields speckled with sunbathing college students. During the wintertime, families flock to the
Boston Common Frog Pond
to ice skate and drink cocoa in the crisp evening air. The Common is the starting point of the
Freedom Trail
, a 2.5-mile walking tour that takes sightseers to 16 local landmarks and historical sites. Tour groups meander down a red-brick path, admiring the golden dome of the centuries-old Massachusetts State House before examining the tombstones of the King's Chapel Burying Ground, the oldest cemetery in Boston. After perusing antique firearms inside [
Faneuil Hall
, trail goers can pop into the nearby Quincy Market Colonnade to sample international eats from more than 40 vendors. Hop off the green line at Science Park station for a visit to the
Museum of Science
, a treasure trove of more than 600 exhibits and activities. Visitors can take a simulated flight to the moon in a full-size space shuttle before gaping at dazzling electrical bolts in the world's largest lightning generator. In the museum's
Mugar Omni Theater
, audiences marvel at the images of plants, animals, and far-off lands that flicker across a five-story screen. Located right on the Boston Harbor, the
New England Aquarium
is home to more than 8,000 aquatic species. Little blue penguins romp around an open pool, and blubbery creatures sunbathe on the rocky outcrops of the harbor seal exhibit. A staircase winds around a three-story saltwater tank teeming with colorful tropical fishes, giant turtles, and grinning sharks. From April through October, the aquarium offers
whale-watching
trips, during which passengers sail to the feeding grounds of whales, dolphins, and seabirds. The roar of cheering crowds echoes across downtown during baseball season, when fans flock to the historic
Fenway Park
to swill on pricey beers and root for the Red Sox. On game days, the streets around the park come alive with sausage carts, live music, and vendors hawking Boston gear. If you don't manage to score tickets, you can still visit the century-old stadium for a guided
tour
of the warning track, press box, and Red Sox Hall of Fame. To explore Boston's college culture, take the green line over to Allston. In this lively student neighborhood, rows of fraternity houses are broken up by vintage shops and pizza joints. Boston University students chatter over mountains of nachos at
Sunset Grill & Tap
, sipping on selections from its more than 110 draft beers. Hipsters crowd Silhouette Lounge, where the bartenders are friendly and the popcorn is free.
Sit in the stands and watch as 10 women roll around an indoor track, trying their hardest to remove each other from the area.
Recommended Things to Do by Groupon Customers
---
A plethora of mock-rock climbing challenges populates The Spot Bouldering Gym with 10,000 square feet of vertical obstacles. Rock climbers can spend all day scaling man-made mountains up to 18 feet high, gripping massive boulders made in the image of Hueco, Fontainebleau, and Abraham Lincoln's nose. Other trials include the gravity-fighting 25-foot roped wall, an assortment of muscle-mightying training equipment, and cushy flooring for seamless dismounts. No experience is necessary to tackle the upright obstacles at The Spot; the congenial crew eagerly shares climbing tips and creates encouraging victory pyramids.
67 Sprague Street
boston
Massachusetts
US
617-333-4433
After years of blending her own hypoallergenic soaps to accommodate the needs of her daughter's sensitive skin, Pamela Carousso reserved space at her first farmer's market, attracting an immediate and dedicated fan base. Now, more than 15 years later, she still crafts her own handmade soaps and bath products in small batches. After expanding with the help of business partner Steve Carousso, the company now offers natural products such as talc-free mineral eye shadows, as well as stationery and accessories.
A variety of classes are offered at the shop six days a week and two times per day. Students can concoct their own lathering agents, stirring cauldrons of molten fixings and bubbling essential oils over crackling electric fires. Carousso spins thorough instructions and covers safety procedures that help guests avoid being bitten by a Bunsen burner.
1359 Hancock St.
Quincy
Massachusetts
617-984-0013
---