Things to Do in Bothell
---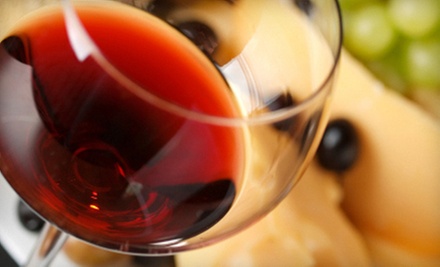 ---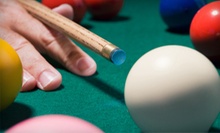 Emerald ranks of Hollywood pool tables stretch beneath hanging lamps; walls of liquor bottles pair with gyoza and egg rolls
Use Today 4:00pm - 10:00pm
---
Recommended Things to Do by Groupon Customers
---
A sign hangs over the entrance of MKG Martial Arts International: Leave your ego at the door. It's the first indication of the group-minded, family-like camaraderie among the students and highly trained instructors, and it's a sentiment that holds true in each of the gym's three areas of expertise—adult martial arts and kickboxing, cross-training fitness classes, and youth programs for tykes as young as 4. MKG's MAX10 Fitness & Boot Camp program challenges fitness-goers to reach new goals.
Known as MAX, the 4,500-square-foot studio's cross-training classes help students get into shape during boot-camp- and kickboxing-inspired workouts. Sessions, such as Bag Combat or MAX Strength, torch calories and tone muscles while keeping boredom at bay with continuously changing routines and punching bags that explode into butterflies every time they're hit.
10714 5th Ave. NE
Seattle
Washington
US
206-789-2411
Brew up a 4,000-square-foot batch of brew-fun with this Groupon: a brewery tour of Fremont Brewing for seven bucks. Fremont Brewing is a family-owned microbrewery dedicated to brewing really good organic brews. You also get a pint glass and complimentary pint of Fremont's signature Universale Pale Ale or Interurban India Pale Ale with the tour.Follow @Groupon_Says on Twitter.
3409 Woodland Park Ave N
Seattle
Washington
US
Having bested your uncle in the season's most grueling pumpkin-pie-eating contest yet, bring equilibrium back to your soul and turkey-clogged body with today's deal: four weeks of intro Pilates or yoga classes at Maya Whole Health Studio for $30 (a $60 value). Choose whichever strikes your fancy and find a class on the schedule that fits into your busy day-to-day of work, house cleaning, and naval raids. Maya offers classes every day except Thanksgiving, Christmas, and New Year's Day. There once was a flexible gal, Whose yogic skills never did fail, When forgetting her keys, She just pulled in her knees, And squeezed through the slot for the mail.
701 N 36th St
Seattle
Washington
US
If a bodybuilder flexes in a forest and no one sees it, does he have a Buddha nature or not? Probe this and other riddles of fitness with today's Groupon: $59 gets you a fitness evaluation, two personal training sessions, and one drop-in yoga class at ZenRock Fitness in Redmond, a $300 value.
18047 Northeast 68th Street
Redmond
Washington
US
425-591-9528
---