Boulder, CO Spa and Massage
---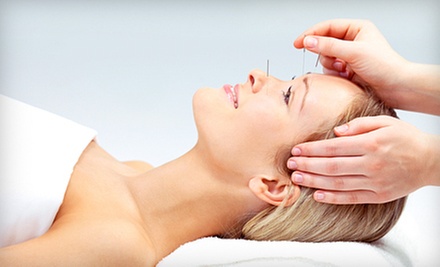 ---
Recommended Spa & Massage by Groupon Customers
---
The licensed massage therapists and trained aestheticians at Affordable Massage and Skin Care LLC help to rejuvenate bodies and minds with their roster of services. To ease tension, massage therapists perform bodywork modalities such as therapeutic massage, prenatal and postnatal massage, reflexology, shiatsu, and raptor rehabilitation. The complexion experts cleanse pores, tackle acne, and fight signs of aging with facials, light therapy, and body wraps.
2000 W 120th Ave., Suite 2A
Westminster
Colorado
303-466-4464
After honing her skills as a managing partner at the Body Enhancement Center in Paducah, Kentucky, Elizabeth Harris took the reins at the second location in Franklin. Once she actually purchased the business, she moved to a larger building and expanded services to include lypossage, oxygen treatments, body wraps, and her own body-contouring creation, CelluSleek. Harris also created her own skincare line, Alleia Skin, based on the legend of Alleia, the siren who discovered five natural streams in Capri.
With the goal of bettering body image, the spa staffers perform massages, facials, and body wraps. They also use the Medilift system, which targets stubborn fatty areas and is championed by celebrity speaker Robin McGraw. The newly installed Celebrity Room accommodates up to four simultaneous services during business events, social gatherings, or sweet-16 parties. Old-World European decor, complimentary wine and cheese, and a lack of pickpocketing chimpanzees cultivate an atmosphere of hospitality and relaxation.
600 5th Ave.
Longmont
Colorado
US
303-485-9063
Look and Feel Good Super Spa—a full-service day spa—lives up to its name with relaxing nail, massage, and skincare services that rejuvenate bodies and minds. Nail techs keep hands and feet chip-free for up to two weeks with CND Shellac, or hydrate digits with nourishing almond oil during traditional mani-pedis. More than 10 massage modalities call on hot towels and stones to help loosen tight muscles, as essential oils infused with the scent of cedarwood, wild thyme, or eucalyptus instill a sense of calm. The staff also dolls up faces with permanent-makeup applications and uses wax to subtract unwanted hairs and solve tricky arithmetic tattoos.
1361 Forest Park Circle, Unit 104
Lafayette
Colorado
303-666-6770
"I have candles burning, I have beautiful music playing–it's actually quite remarkable how relaxed a person gets," says Michele Hambach, CHT, describing the atmosphere in her colon-hydrotherapy treatment room at The Boulder Center for Vibrant Health. Warm neck wraps and abdominal massages add to the sense-soothing nature of Michele's colonic sessions, while upgrades such as a hot-towel massage renders more relaxation than cuddling with a terry cloth TV.
In an effort to make colorectal cancer screening a less melancholy experience, Michele offers a pre-colonoscopy treatment that takes the place of swigging a gallon of NuLytely solution and spending the day on the commode.
2885 Aurora Ave., Suite 1
Boulder
Colorado
720-224-7779
Facelogic Spa offers customized spa services administered by licensed skincare professionals in 32 locations sprinkled across 14 states. Facials for men, women, and teens are the spa's specialty, meticulously tailored to each guest's skin type using the results of a through skincare analysis, questionnaire, and brief slide show of their changing yearbook photos. The Facelogic signature facial awakens slumbering skin through 50 minutes of deep cleansing, exfoliation, steam, optional extractions, and mask therapy, while Elite facials incorporate added age reversers such as microdermabrasion, algae peel-off masks, and serums from brands such as Peter Thomas Roth and MD Skincare. Following each treatment, aestheticians offer cosmetic touch-ups before providing helpful tips for maintaining skin at home.
Beyond facials and peels, many Facelogic locations foster beauty and relaxation below the neck with other services, including circulation-boosting massage and hair removal performed with Australian Lycon wax.
1170 US Hwy. 287, Suite 200
Broomfield
Colorado
US
303-466-7546
At Rocky Mountain Holistic Healing Center, a team of experts in traditional and alternative medicine takes a multifaceted approach to wellness. A medical doctor and registered nurse can provide clinical support during weight-loss programs, and a certified herbalist offers insight on homeopathic remedies and nutritional therapy. To relieve aches and pains, a licensed acupuncturist and practitioner of oriental medicine unblocks bodily energy, and massage therapists, a yoga instructor, and an advanced rolfing practitioner use their expertise to loosen taut and double-knotted muscles. The team also includes a master reiki practitioner and certified clinical hypnotherapists ready to help clients overcome addiction or emotional difficulties.
The Denver location welcomes guests with exposed-brick walls and a large, Asian-inspired painting. A trickling water fountain soothes the senses, and a tranquil sand garden provides a private spot for reducing stress or returning a domesticated pet rock to the wild.
5277 Manhattan Cir., Suite 250
Boulder
Colorado
303-499-0986
---