Boynton Beach, FL Drs and Health Practioners
---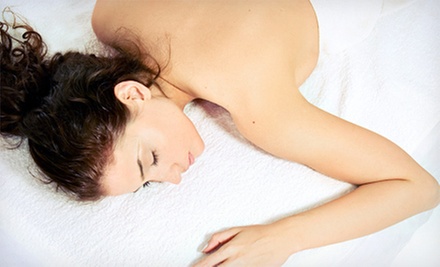 Aberdeen Square Shopping Center
---
Drs & Health Practitioners Deals
---
Recommended Drs & Health Practitioners by Groupon Customers
---
Drs. Tom and Joy Rohrer at Rohrer Cosmetic and Restorative Dentistry abide by the principles of the Pankey Institute, which holds that dental health should involve the treatment of the entire patient rather than just their teeth. Operating under this holistic philosophy, they merge advanced cosmetic, restorative, and general dental technologies with alternative therapies: aromatherapy and gentle music keep patients relaxed as the doctors snoop through oral spaces with digital x-rays and laser cavity-detection systems.
715 George Bush Blvd.
Delray Beach
Florida
561-265-1998
When he's not at the office, Dr. Justin Martone is attending continuing education courses to stay ahead of the constantly evolving dental field. His practice's evening and weekend hours afford scheduling flexibility, and emergency appointments are typically available the very day they occur. He offers stained teeth a choice between at-home and in-office whitening treatments. Since Dr. Martone loves kids, his office is a welcoming choice for families and spell-casting fairy tale witches.
514 N State Rd. 7
Royal Palm Beach
Florida
561-784-5525
Dr. Justin Short, voted by Incisal Edge magazine as one of the country's Top 40 Under 40 Dentists, maintains and beautifies teeth with a range of general and cosmetic dentistry. Dr. Short stays current on up-to-date smile enhancement techniques, such as whitening procedures, gum contouring, and covering teeth in tenderly written haikus.
He and his staff at Des Peres Dentistry believe in personalized care, ensuring each patient receives thorough attention throughout cleanings, examinations, and root canal therapies. The office's digital x-rays examine teeth with less radiation than their older counterparts, and inside each operatory, TVs and computers keep patients entertained.
16235 State Rd. 7
Delray Beach
Florida
US
561-637-4443
At Designer Dental, the elegant waiting area, complimentary tea and coffee bar, and aromatherapy make a trip to the dentist feel more like a trip to the spa. With amenities that include custom iPods, massage chairs, blankets, and pillows, clients may want to ask for extra dental work just so they can relax a little longer. Thankfully, an abundance of general and cosmetic services provide ample excuse to make regular return visits. A team of dentists bolsters smiles with dental restorations, porcelain veneers, teeth whitening, and even tooth jewelry made with yellow or white gold and inlaid with diamonds, artificial rubies, or a cameo of a long-lost baby tooth. At the conclusion of each visit, guests are presented with a scented towel to help refresh them before they leave, and to mask the sweet smell of fluoride from any jealous dentist relatives who may be waiting at home.
16235 US Hwy. 441
Delray Beach
Florida
561-637-4443
The staff of Terrific Smiles of the Palm Beaches and its presiding dentist, Dr. Miriam Rubano, keep their patients' smiles in pristine condition with a wide range of general and cosmetic dentistry services. Focused on providing preventive care, they offer routine cleanings, checkups, and oral-cancer screenings to ensure chompers and their surrounding gums are healthy enough to withstand even a postapocalyptic Spam diet. Their bevy of cosmetic services and noninvasive corrective procedures rejuvenates stained, crooked, or unevenly spaced teeth.
1825 Forest Hill Blvd., Suite 206
West Palm Beach
Florida
US
561-433-9694
Dr. Z. Catherine Navarro and her assistants employ hospital-grade diagnostic technology and cosmetic laser systems to expertly beautify patients' faces and bodies. Their FDA-approved, computer-controlled Exilis devices gently warm subdermal layers with controlled doses of laser light energy, stimulating collagen production and helping to firm skin tone. The technicians also deliver non-invasive treatments to make spider veins fade away like wax scars from preschool Crayola duels.
955 Sansburys Way
West Palm Beach
Florida
US
561-333-6366
---