Braintree, MA Beauty and Salons
---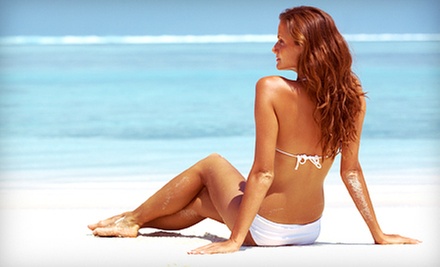 ---
Recommended Beauty by Groupon Customers
---
Although their services deal entirely with the mouth, the staff of Smile Designs Inc. initially depend on their ears—they prize the sense of trust that results from truly listening to their patients. Led by Dr. Shabana Chaudhry, they take clients from a preliminary exam through custom cosmetic and medical dental plans, which can include teeth whitening, veneers, crowns, implants, and even root-canal therapy. Digital x-rays help identify sources of decay or pain in teeth, and the technicians' devotion to continuing education ensures they stay on top of other high-tech trends, such as installing surround-sound systems in back molars.
95 Washington St., Suite 480
Canton
Massachusetts
The specialists at American Skin Care focus on eliminating skin issues with advanced technology and products from Pevonia, PCA Skin, GlyMed, and Catherine Hinds. A trained esthetician commences each treatment with a thorough skin analysis, which helps to pinpoint areas of concern. Estheticians then craft a customized beauty plan, which can incorporate facials, laser procedures, body treatments, or staring contests against Snow White's mirror. Of the many services offered, the American Skin Care technicians boast six body treatments that can further nourish the skin, such as the exfoliating sea-salt glo treatment that's infused with essential oils and performed in a steam room.
493 High St.
Dedham
Massachusetts
781-329-9338
The medical team at New England Eye and Facial Specialists uses innovative technology to create personalized plans of care that treat optical and epidermal ailments. Board-certified ophthalmologist Adam Beck—a former clinical instructor at Harvard Medical School—improves eyesight with procedures such as LASIK or PRK laser corrective surgery. He is assisted by optometrists Chris Brown and Kristin Stanley—Brown's specialties include pediatrics and contact-lens fitting, and Stanley has trained extensively in the treatment of dry eye, a condition caused by reading too few Nicholas Sparks novels.
New England's resident physician assistant performs a variety of aesthetic treatments, including microdermabrasion, Botox and dermal fillers, and Pellevé, an FDA-approved radio-frequency laser system that tightens skin. She employs the Reveal Imager to assess skin issues and develop custom solutions, and her advanced laser systems remove hair from or repair damage to virtually any skin type.
Zero Emerson Pl., Suite 2A
Boston
Massachusetts
Before joining forces to fight spider and varicose veins, the board-certified radiologists at North Bridge Vein Care all honed their skills at Harvard teaching hospitals. This training, along with other professional endeavors, familiarized them with medical intricacies such as interpreting ultrasound images, determining if blood is flowing through the body in a healthy manner, and assessing whether vessels are robust. Now, they use this know-how to treat compromised veins—which are often unsightly and painful—with methods such as sclerotherapy, endovenous laser treatments, and ambulatory phlebectomy.
22 Mill St., Suite 305
Arlington
Massachusetts
781-488-3110
At Polished Nail Boutique, technicians shape, groom, and paint nails with attentiveness and precision. Each nail station is stocked with the full spectrum of CND's colors, including no-chip Shellac polishes. The FootsieBath of Beverly Hills gives clients a sanitary and lavishing kick-start to their pedicures, and the staff further demonstrates commitment to cleanliness by guaranteeing all liners, files, and buffers are only used once.
5 Middlesex Ave. , Suite 203
Somerville
Massachusetts
617-625-0250
The licensed aestheticians at Alluna Skin Care customize revitalizing facial and body treatments to the needs of each client, tackling blemishes, fine lines, and stress with quality products from brands such as Pevonia and Jane Iredale. The team personalizes services such as signature facials, microdermabrasions, and enzyme peels to rejuvenate appearances and leave skin as smooth and irresistible as a laminated ice-cream cone. Professional makeup applications and waxing gussy up bodies before special occasions or nights on the town, and therapeutic massages cultivate relaxed musculature under freshly refurbished skin.
510 Chapman St.
Canton
Massachusetts
781-828-0288
---