Arts & Culture in Brampton
---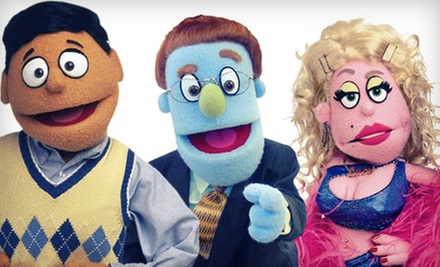 ---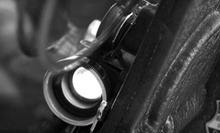 Use Today 1:00pm - 5:00pm
---
Recommended Arts & Culture by Groupon Customers
---
Love, Loss, and What I Wore premiered on Broadway to rave reviews in 2009, and the show recently made its successful Canadian premiere in Toronto. Based on a book by Ilene Beckerman, Love, Loss, and What I Wore was adapted for the stage by sisters Nora and Delia Ephron—Nora is the co-writer and director behind films such as Sleepless in Seattle, You've Got Mail, and Julie & Julia, and Delia is a co-writer for You've Got Mail and The Sisterhood of the Traveling Pants. The play collects vignettes and monologues on clothing, accessories, and both the funny and the painful memories that women associate with them, creating a hilarious theatrical experience that's universal in its appeal, like Hawaiian pizza or the songs of Burt Bacharach.
260 King St. W
Toranto
Ontario
Stage West keeps visitors comfortable and entertained with hotel accommodations, live comedies and musicals, and elaborate buffet dining. The concept was the brainchild of the Pechet family, who opened the first Stage West Theatre Restaurant in the Mayfield Inn in Edmonton in 1975. After making several trips to the U.S. to research dinner theatre, the family opened two more locations in Calgary and Mississauga, bringing shows headlined by internationally performing stars.
The Mississauga site recently became a part of the Ramada Worldwide family, and now, after dinner from the renovated buffet and a show in the Las Vegas–style theatre, guests relax in a heated saltwater pool and jacuzzi. The hotel also features a giant, three-storey indoor waterslide ideal for keeping kids busy, gaining a quick burst of adrenaline, or testing whether a suitcase is waterproof.
5400 Dixie Rd.
Mississauga
Ontario
905-238-0042
At Magic Lantern Theatres, darkened auditoriums with flickering screens draw audiences into magical worlds where fish can talk, motorcycles leap canyons, and love comes even for those who eat crackers in bed. The partnering multiplex theatres and cinemas show recently released blockbuster flicks at 15 locations spread across Canada, each of which retains its own unique personality and honours any historic roots. In Edmonton, the Princess Theatre's original 1915 auditorium, complete with balcony, golden drapes, and red walls, accommodates moviegoers with babies or pet hyenas inside a soundproof cry room. In Saskatchewan, the circa-1930 Roxy Theatre preserves the ambience of a Spanish courtyard. As guests find their auditoriums at the Ontario locations, they can admire giant murals by local artist Fred Harrison.
500 Rexdale Blvd.
Toronto
Ontario
Cofounder and artistic director of Les Coquettes Cabaret, Catherine Skinner—known onstage as La Minouche—takes the art of public seduction seriously. In a video posted to the troupe's YouTube channel, she notes, "You'll see a little bit of dancing, a little bit of singing, a little bit of aerial circusry, and a little bit of very tasteful striptease." Setting comedy and titillation aflutter in a blizzard of double entendres, the troupe puts on shows that appeal to adult audiences of any age or gender. The aesthetic might evoke a Burtonesque gothic setting, the seven sexy seas of the pirate age, a neon-flooded nightclub of the '80s, or the future's inevitable dress code of sentient hairpieces. The company thoroughly impressed Kelli Korducki of The Torontoist, who praised the performers' "undeniable song and dance chops," adding that "cabaret patrons may come for the scantily clad dancers, but they will certainly stay for the talent."
783 College St. W
Toronto
Ontario
877-821-7803
Praised by the Toronto Star as "one of the world's top period-performance orchestras," the Tafelmusik Baroque Orchestra dazzles music fans with an aural kaleidoscope of euphony. Based out of Toronto's imposingly grand Trinity-St. Paul's United Church, the group comprises a choir of angel-voiced singers and a virtuosic chamber orchestra that are dedicated to authentic period performance. An intense commitment to accuracy leads the musicians to adopt centuries-old performance techniques, such as playing only instruments styled after 18th century versions.
5040 Yonge St.
Toronto
Ontario
416-733-9388
---