Bremerton, WA Spa and Massage
---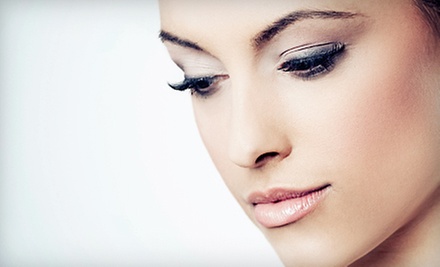 ---
Recommended Spa & Massage by Groupon Customers
---
Like your unemployed younger brother, hair can sometimes show up uninvited and refuse to leave. Today's Groupon will rid you of stray strands with the services of a hair-removal expert. For $25, you'll get $60 worth of waxing from PowerSpa Skin Care & Waxing. Follow @Groupon_Says on Twitter.
5343 Tallman Ave. NW, Suite 103
Seattle
Washington
US
Pack your aches in a flat-rate UPS box and deliver them into the healing hands of Helix Massage Therapy. With today's Groupon, $42 gets you a 70-minute therapeutic massage from Helix (an $85 value). Helix's massage therapists are versed in a variety of techniques, allowing them to identify and relieve sources of distress from back and neck pain to cramps to athletic injuries to anxiety to reindeer feet.Q: Where am I? What year is this?! Who are you?! A: You are receiving a massage. It is natural to become so relaxed that you lose your mental faculties.
419 Queen Anne Ave. N, Suite 103
Seattle
Washington
US
You can't turn back time with modern technology, but you can turn back time to a time when your face and back were dripping in beauty and relaxation. Today's Groupon gets you a mini facial and blissful back treatment at Earthly Rituals for $45. Follow @Groupon_Says on Twitter.
1817 Queen Anne Ave. N
Seattle
Washington
US
Technicians trained in results-oriented treatments fill Skinperfect's service menu with effective beautifying services while wielding a number of upscale product lines. Clients can remove unwanted hair with a Brazilian wax that leaves skin as smooth as a silk shirt's pickup lines. If desired, sensitive skin can cozy up in the cooling embrace of topical anesthetic during the hair-removal procedure. Alternatively, the full set of lash extensions enhances flirtatious glances and coy Morse code blinks by darkening and thickening the lash line.
905 SW 152nd St.
Burien
Washington
US
206-439-7546
Spa Blix is a full-service salon dedicated to providing maximum beauty impact and minimum environmental impact. The classic manicure and pedicure includes a complete extremity spa dunk, hand massage, and salt scrub followed by mineral mask for the feet. After the included cuticle care, nail reshaping, and buff or polish, fingertips will be poised to install contact lenses without fear of impolite eye gouging.
213 Yale Ave N, Alley 24
Seattle
Washington
Within Blend Herbal Spa's coffee-hued cottage, aestheticians attend to guests with a menagerie of services. Patrons cruise past potted herbs, ready to conceal or remove unwanted hair with waxing, threading, and tinting treatments. Cobalt-blue bottles conceal products from NYR Organic, which flaunt cleansing and age-concealing abilities and rely on the natural powers of plants unlike an overbearing scarecrow.
817 NW 85th St.
Seattle
Washington
206-297-6000
---