Things to Do in Brockville
---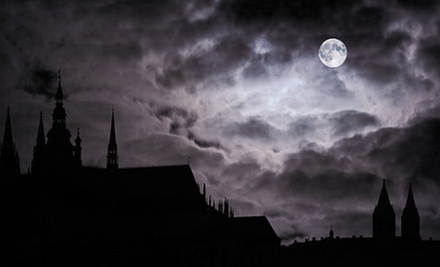 ---
Recommended Things to Do by Groupon Customers
---
Crossing the Ohio River on the north side of Louisville, it's impossible not to notice the glassy façade of the KFC Yum! Center right on the river, a gleaming, $238 million cathedral to the University of Louisville's flagship sport: basketball. Perennial powerhouses in both the men's and women's competition, Louisville showcases its fast-paced brand of basketball to one of the most loyal fanbases and student bodies in the country. While hoops may be king—the men's basketball squad has won the school its two only NCAA Championships—the Cardinals take pride in a host of distinguished sports, including a football team that won both the Big East Conference and the Orange Bowl in 2006, leading the basketball team to briefly experiment with wearing helmets and cleats.
1 Arena Plaza
Louisville
Kentucky
The Kingston School of Art & Window Art Gallery nurtures budding creativity through comprehensive courses in painting, drawing, sculpting, and printmaking. Like a phoenix rising from a pile of used paintbrushes, the school arose as teachers and students rallied to keep art in the community after the closing of St. Lawrence College's art program. The nonprofit, volunteer-run organization works to share fine art with students of all ages, regularly hosting exhibits to cultivate awareness and fight the scourge of blank canvases. Featured classes include fantasy drawing workshops as well as oil painting with Ontario artist Bruce St. Clair and pastel workshops with award-winning Ottawa artist Margaret Ferraro.
647-A Princess St.
Kingston
Ontario
613-549-1528
Sculpted into the banks of the St. Lawrence River, Iroquois Golf Club's links-style course spans 6,158 yards of gently undulating terrain. As players traverse the picturesque par 72, riverside winds, relatively sparse trees, and scorecards printed in Gaelic channel the coastal charms of the old courses of the Emerald Isle. Intervening waterways appear on all but three holes, placing confident swings and sound course management at a premium as clubbers hunt down birdies and pars. Rounds conclude with theatrical flair at the par 3 18th hole, where approach shots must send orbs somersaulting over a water hazard that sits right between tee and green and houses a community of Blue Herrings who raise their children on a golf ball-based token economy. Patrons who arrive by plane at the Iroquois Air Strip or by boat at the Iroquois Marine Services can call the golf club and arrange for a shuttle to drive them to and from the course.
Course at a Glance:
18-hole, par 72 course
Course rating of 68.8 from the farthest tees
Slope rating of 127 from the farthest tees
Length of 6,158 yards from the farthest tees
Three tee options
Link to scorecard
10912 Golf Club Rd.
Iroquois
Ontario
613-652-4367
Since 1972, Renaissance Music owner Gary Mullen has lived out his philosophy—that anyone can learn to express themselves through music—by selling instruments from makers such as Yamaha, Gibson, Fender, and Martin. The shop's deft repairmen tend to all the wear and tear musicians inflict, building up a cache of services that ranges from guitar restringing to giving the Heimlich to blocked trumpets.
He facilitates patrons' enjoyment of the music world not only through sales but through lessons; the shop's team of more than 30 instructors teaches almost 800 students on instruments from the piano to the harmonica. Students can show off their newly learned techniques during in-house concerts, and peruse a vast in-house supply of sheet music for classic concertos or newer works, such as Bach and Mozart mash-ups.
1057 Midland Ave.
Kingston
Ontario
613-384-9225
In an effort to ignite the creative spirits of the Adirondack area's residents, View regularly hosts events and activities focused on and inspired by the fine arts. Workshops center around hands-on instruction in various artistic mediums, such as woodworking, jewelry making, and photography. The organization's calendar also features performances, exhibitions, and special events ranging from antiques shows to waterfront house tours done atop party barges or herds of saddled alligators. Located in Old Forge, View's new 28,000-square-foot LEED-certified building serves as a hub for the group's activities, housing fine arts studios, exhibition galleries, and a performance hall.
225 North St.
Old Forge
New York
Big Rideau Lake Boat Rental's owner, Heather Heins, has boating in her blood. Hundreds of years ago, her ancestor William Davidson was the first European to settle in New Brunswick, where he built and launched the region's first sailing vessel—the Miramichi.
Today, Heather continues in her forefather's footsteps, managing a fleet of watercrafts alongside her husband, Robert. Their kayaks and canoes skim across the lake's crystal clear waters, and their motorized pontoons and Sea-Doos roar past shores lined with pine trees, cottages, and sunbathing cacti on vacation. The Heinses also oversee an armada of seven houseboats that are outfitted with sleeping quarters, barbecue grills, and air conditioning, ideal for day trips or voyages down the Rideau Canal that last weeks at a time. For Heather, the pride of the fleet is a simple 23-foot houseboat, which she named Miramichi in honour of her ancestor's historic vessel.
15 Water St.
Portland
Ontario
613-812-7653
---