Beer, Wine & Spirits in Brookfield
---
Beer, Wine & Spirits Deals
---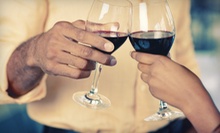 Certified wine specialists lead groups through five different varietals, offering samples of each as they discuss proper tasting etiquette
---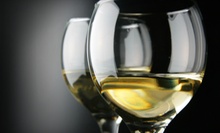 Sample some of the boutique wine shop's more than 100 different wines, many of which come from small wineries from around the world
---
Recommended Beer, Wine & Spirits by Groupon Customers
---
The experts at Wine Discount Center taste wine like it's their job—because it is, actually. Every month, they taste hundreds of wines, assessing each one's color, aroma, flavor, body, knowledge of American history, and finish in the same manner that the critics of Wine Spectator and Wine Advocate use to grade wines on their 100-point scales. This never-ending sampling and scoring lets Wine Discount Center's team continually update and hone the selection at each location, regularly announcing new finds on the company's website and ensuring each bottle it stocks is worthy of 85 points or more. The oenophiles further enhance guests' enjoyment of their wines by leading in-store tastings every Saturday at noon.
311 E Main St.
Barrington
Illinois
Local artwork garnishes the walls inside Park Avenue Wine Bar & Merchant as tastefully as the international vintages decorating the wine list. Under the guidance of three resident sommeliers, the staff carefully curates a collection of more than 70 wines by the bottle and glass, sourced from locales such as New Zealand, Argentina, France, and California. They summon their vast viticultural knowledge and ability to speak with grapes to help patrons complement the flavors of executive chef Ted Stay's elegant cuisine. Blending traditional European cooking techniques with contemporary methods, Ted whips up small plates, flatbreads, steaks, and seafood with a locally sourced arsenal of seasonal, sustainable ingredients.
Towering wine racks flank a curved bar, and glowing swaths of blue and purple light line exposed-brick walls inside the renovated historic building. The lights also illuminate the immense stash of wine bottles, craft beers, and top-notch liquors—all available for take-home purposes as well as sipping onsite. Park Avenue Wine Bar & Merchant also frequently hosts events, including live music and tastings.
205 Park Ave.
Barrington
Illinois
847-382-3900
Village Vintner Winery & Brewery poses a gastronomic triple threat, operating as not just a restaurant and winery, but also a fully functioning brewery. A battalion of stainless-steel machinery ferments the hand-selected wheat and barley that make up the vanilla-cream ale, the German-style hefeweizen, and the Vintner Hop Rocket, an 8.2% ABV varietal culminating from six types of hops and mad, mad science. At the tasting bar, guests can sample these brewery end products, along with Village Vintner's expansive selection of homemade red, white, and fruit wines. The main restaurant area houses a wood-fired pizza oven, which bakes the pesto pizzas and smoldering baby back ribs that complement potables.
A spirit of good-natured fun permeates the copper-hued premises, as evidenced by a free monthly wine and mug club. Live music is a common occurrence on Friday nights, and Wednesdays star Chef Rob's pork special.
2273 Randall Rd.
Carpentersville
Illinois
Hearkening the charm of the town squares that dotted America in the early 20th century, The Arboretum of South Barrington places boutiques, restaurants, and cafés within strolling distance of each other in a central, tree-speckled location. The open-air center beckons with a verdant landscape of more than 2,700 trees representing 80 shade and ornamental species including maples, elms, and Golden Raindrops crabapples. Between these, gardens add splashes of color and potential hiding places for bank robbers on the run with 20,000 perennials and 10,000 grasses, originally nurtured by fourth-generation nurseryman Roy Klehm, a worldwide authority on peonies.
Apart from the grandeur and fresh air of nature, The Arboretum of South Barrington plays host to shops such as L.L. Bean, restaurants such as Anna Shea Chocolates & Lounge, and entertainment facilities such as iPic Theaters. Regular events keep the grounds bustling with culinary tours and live music.
100 W Higgins Rd.
South Barrington
Illinois
Behind a red-brick storefront and striped awning, Viva Le Vine's vintners curate a collection of vintages both affordable and high end, pairing them with cheeses and other finger foods. Wooden racks hoist obsidian bottles of reds and whites, and the wine bar dispenses pours and sampling flights alongside microbrews, seasonal cocktails, and martinis. Cushy, black leather furniture and high-top tables dot the brightly lit interior and an upright piano stands against the wall for impromptu instrumental renditions of Gangsta's Paradise. A painting of colorful donkeys stares down enviously from rich burgundy walls at rich plates of succulent chocolates and naan covered in hearty toppings. The shop hosts live entertainment, numerous tastings, and trivia events throughout the year.
338 N Milwaukee Ave.
Libertyville
Illinois
847-247-0004
In order to manage a collection of almost 10,000 libations, the staff at Sal's Beverage World must know their stuff when it comes to wine, spirits, and beers. The massive shop stocks shelves with bottles of wine from popular labels such as The Naked Grape and Snap Dragon, as well as 90+ point wines from Chateau Angelus. The inventory also boast more than 2,000 beers artfully brewed by domestic and foreign companies including Hoppin' Frog and Bear Republic craft breweries, while down the liquor aisles shelves are lined with a hearty collection of whiskeys, cognacs, and aperitifs, such as the Italian Cynar and Pernod 80 Proof. Sal's drink specialists also provide party planning services, regular beverage tastings, and run the Bacchus Wine Club, which offers members access to exclusive tastings of wine and ambrosia.
4001 N Algonquin Rd.
Rolling Meadows
Illinois
---