Pet Services in Brookline
---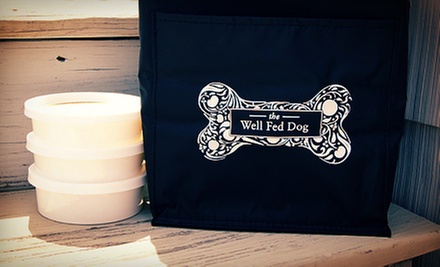 ---
Recommended Pet Services by Groupon Customers
---
Nestled on 55 acres brimming with evergreen trees and verdant fields, Integrity Equestrian Center's facilities cater to equestrians' every need, hosting activities ranging from lessons and camps to dressage competitions. Inside the main barn, the team of school horses whinnies in anticipation of rides across the wood-chipped trails or romps in the indoor arenas or outdoor ring, equipped with gates and fences for the age-old English sport of horse limbo. Whether helping advanced riders further their hunter-jumper skills or introducing beginners to the basics of horsemanship, the ranch's instructors—all experienced riders themselves—create a fun and positive learning environment during private or group lessons.
650 Manning St.
Jefferson
Massachusetts
508-829-5265
Fifteen minutes outside of Providence, the bustle of city streets evaporates, leaving a silent, verdant landscape ideal for leisurely horseback rides. There stands Edinger Farm, which is open for riding until 9:30 p.m. throughout the year, providing riders with access to friendly farm-owned horses. Once situated upon steeds, beginners can explore the 80'x180' indoor ring while more seasoned riders leap obstacles. Or, visitors can take to the massive 180'x200' outdoor sand ring to trot gallantly and recharge their horse's solar panels.
8 River St.
Rehoboth
Massachusetts
401-447-2349
At A Fox & Hounds Pet Care, four-legged friends lap up first-rate treatment from a team of dedicated, nurturing pup professionals. Tailored to each pet's needs, services range from full-time daycare and overnight lodging to training programs for dogs both young and old. Inside, furry visitors bound across 6,000 square feet of climate-controlled, cage-free space, and outdoors, the large, fenced-in play yard's special pet grass allows for quick drainage and prevents pooches from tunneling out and running away to the frisbee factory. The day care's special-needs areas can also accommodate animals that are shy or recovering from injuries.
191 Beal St.
Hingham
Massachusetts
781-749-4422
Bentley is a poodle–shih tzu mix with hair flowing down the floor. His distrust of strangers was so intense that he couldn't even go into a PetSmart without getting kicked out. The same story applied to Brodie, a rescued poodle, who snapped at every groomer he ever had. But because she was a certified trainer before becoming a groomer, Mandi Gorton could read their signals and knew when they just needed to chill out and when they needed to know they were safe. Now the two dogs are among the most well-behaved clients of The Green Paw Spa. As Gorton observes, dogs—like people—are just more agreeable when they know cookies and massages are coming.
When Gorton describes The Green Paw Spa as a "holistic pet salon," she means every word. Each appointment begins with Gorton bringing the furry client to a relaxed state. Then she starts pampering with organic, biodegradable shampoos and conditioners. Her own dog, a border collie mix named Wamba, has allergies so intense that just the air of a traditional grooming salon causes her to break out in hives. So to help keep her and all dogs healthy, Gorton bans harsh chemicals from the spa, right down to the furniture, which is made of recycled materials. In fact, the South Bark blueberry facial she uses is so pure that it's edible, which probably explains why most dogs don't mind having it worked into their snouts. Further eco-friendly touches include a bathing system that uses approximately 2 gallons of water to wash a dog, compared to the 10–15 gallons used by traditional baths, and a pet taxi that carpools companions back and forth from their homes to save owners gas and let dogs brag to their friends about having a chauffer.
1775 Mineral Spring Ave.
North Providence
Rhode Island
401-793-0701
Due to improper training or seemingly aggressive appearances, some dog breeds have bad reputations. At Northeast K-9 Academy, however, the trained and dedicated staffers see past stereotypes and offer grooming, boarding, and training services to dogs regardless of their size, breed, or questionable musical tastes. Inside the three spacious indoor playrooms, pooches can explore, romp, and nap. Outside, a fenced-in stone play area provides dogs with fresh air and room to run while keeping their paws and coats clean.
9 Mill St.
Dudley
Massachusetts
508-949-3599
At South Shore Equestrian Center, students of all skill levels trot atop well-trained steeds during private, semiprivate, and group lessons. Before lessons, an instructor pairs each student with an appropriate horse, usually the one that perches on the student's outstretched arm. Then, the instructor—who is licensed, insured, and possesses more than 20 years of experience—walks the class through the basics of horsemanship including feeding, handling, brushing and grooming, riding, jumping, and showing. Subsequent lessons delve deeper into different riding styles such as English hunt seat and Western horse thief.
South Shore Equestrian Center houses a riding ring, field, and sandy practice corrals to give students a more comprehensive and realistic sense of how it feels to ride. The training staff leads more advanced sessions for serious riders, as well as horse-lease programs and discounted practice ride sessions for students who wish to compete and travel without personally owning a horse.
6 Cedar Oaks Dr.
Plymouth
Massachusetts
781-291-0301
---