Restaurants in Brooklyn Park
---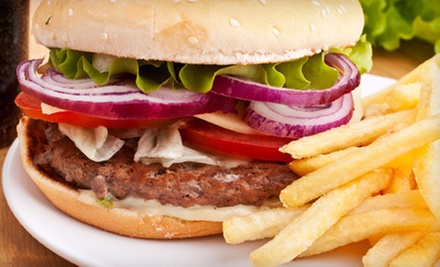 ---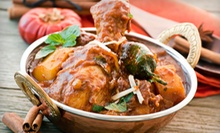 Contemporary Indian cuisine such as tandoor-oven specialties and South Indian dosa crepes served alongside beer, wine, and house cocktails
---
Recommended Restaurants by Groupon Customers
---
In the mid-19th century, food-savvy Americans invented crêpes and delivered them to the masses in milk trucks. Today's Groupon celebrates the rigorous crepage that swiftly conquered appetites across the nation with $10 worth of crêpes and crêpe-complementing beverages at La Belle Crepe for $5. Sweet and savory will tempt your buds when you indulge in one of the most charming and adored foods to ever grace this or any other earth, including Superman's Bizarro World, in which, in theory, bad foods should taste good.LibertyFrance: The ideal of liberty consists of being able to do anything that does not harm others.USA: Liberty is used mostly to wear pajama pants outside.
825 Nicollet Mall
Minneapolis
Minnesota
US
Spill the Wine's executive chef, Craig Johnson, concocts an artful blend of American fare tinged with a Mediterranean influence and served alongside an impressive array of wines from around the globe. Like Euro-Mt. Rushmore, the menu is a monument to cross-continental accomplishments with dishes such as the small plates of duck rilletes with fig jam ($10) and the griddle burger ($12 for lunch; $14 for dinner) draped with aged colby cheese and sided with fancy fries. The turkey club ($10) greets lunchers with a fashionable ensemble of smoked bacon, tomato, and pickled red onion, and the grilled skirt steak ($22) with avocado and pickled red onion coordinate meaty goodness with chile glazed sweet potatoes. As its name implies, Spill the Wine accompanies eats with cosmopolitan glasses of vino including California whites ($8+), French reds ($7+), and organic varietals from across the globe.
1101 Washington Ave. S
Minneapolis
Minnesota
Passing things can be one of mankind's most enjoyable experiences, be it blame, college entrance exams, or—for a brief period in 1983—dutchies. Today's deal gives you the joy of passing plates: for $20, you get $50 worth of tapas and drinks at Solera.
900 Hennepin Ave.
Minneapolis
Minnesota
Creative dishes aim to turn the common meal into an artistic experience by adding international accents to classic country cooking. The Midwestern charm begins, as in any good farmhouse, with breakfast. Omelettes ($12) get a gourmet upgrade with options such as smoked salmon with brie and asparagus, or peppers with tomato, olives, and goat cheese. If your sweet tooth won't stop texting you, treat it to ricotta pancakes covered in raspberries and vanilla butter ($9) or irresistibly rich French toast with ginger cream, bananas, and walnuts ($10). Breakfast spills over into the lunch hour with the fried egg sandwich ($9), done up in its Sunday best with crispy bacon, sharp cheddar, and tomato jam. For something more traditionally lunchy, stick with the classic bacon cheeseburger ($13) or the spinach salad ($7), thoughtfully tossed with pear, spiced pecans, bleu cheese, and sweet onion. Dinner brings out the big guns to help heat your bodily furnace through the harsh Minnesota winter, with most dishes built around a single, classic staple (meat, fish, fowl, or pasta). The juicy Black Angus tenderloin ($37) is inventively accented with pickled mushrooms and bleu cheese, while the veal chop ($38) comes with mac 'n' cheese, mustard greens, and barbecue sauce.
201 South 11th St.
Minneapolis
Minnesota
For nearly two decades, Chef Filippo Caffari mastered the skills of butchery in Rome. Since relocating to Minneapolis, the executive chef of The Butcher Block draws upon that training to prepare a range of organic, grass-fed, and sustainable meats. On his authentic Italian menu, mashed potatoes and mushrooms accompany marsala made with veal liver, and house-ground pork sausage flavors a rigatoni drizzled with truffle cream.
Even without meat, Chef Filippo brings out Italy's flavors with items like ravioli stuffed with ricotta and spinach. He concludes meals with desserts such as tiramisu infused with housemade limoncello and zucchini cake. To complement these delicacies, guests can peruse a wine list that features bottles from around the world, not just from around that abandoned train yard.
308 E Hennepin Avenue
Minneapolis
Minnesota
612-455-1080
Inside exposed-brick walls covered with paintings from local artists, chefs at Pizza Nea craft their own artworks by piling toppings on Neapolitan-style pies. The salsicce gets crowned with san marzano tomatoes, roasted red pepper, and spicy italian sausage, and eggs are cracked over the white con uovo. Made with local ingredients when possible, the pies are baked in a wood-fired stone oven whose flames cast an orange glow, much like bonfire of Dear Santa letters the post office burns after Christmas. Diners recline indoors in bright red chairs, or venture to the outdoor patio to clink glasses of wine or pints filled with a selection of 12 domestic, craft, and imported beers.
306 E Hennepin Ave.
Minneapolis
Minnesota
---