Restaurants in Brooklyn
---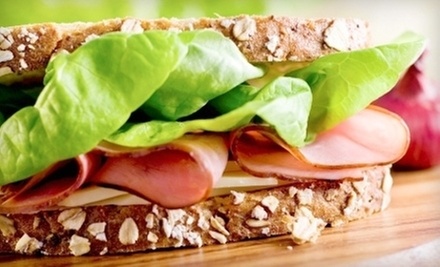 ---
Recommended Restaurants by Groupon Customers
---
Live music and the fragrance of baking pizza fill the warmly lit interior of CU 29 Copper. Whether nestled into a plush, old-fashioned sofa or sitting outside under burrito-shaped constellations on the patio, guests tuck into brunch, lunch, and dinner dishes that combine Mexican, Italian, and American cuisine. The brick oven's flames toss light onto gold, sponge-painted walls that pop with painted murals and brick archways. Bottomless mimosas, bellinis, and bloody marys prep brunch-time gullets for omelets, tacos, and desserts, and shrimp ceviche swims into the mouths of lunch and dinner diners. Forks can sink tines into organic quinoa salad, free-range chicken, or spoon rivals as they tour CU 29's globetrotting dishes.
232 N 12th St.
Brooklyn
New York
347-889-5531
At Janelle's Caribbean American Cuisine, chefs fuse exotic ingredients with familiar flavors to craft an edible celebration of culture. Located just a short walk from the Barclays Center, the restaurant introduces surrounding Brooklyn communities to a diverse menu that includes dishes such as oxtail and stew chicken with pineapple. Exposed-brick walls and dark wooden tables light up beneath colorful lighting fixtures, which sway gently from the ceiling to echo island vibes and recreate the owner's recent vacation to the inside of a kaleidoscope. On weekends, the Caribbean-American fusion restaurant satisfies all-day breakfast enthusiasts, as the courteous wait staff dishes out omelets and grilled pancakes until 4 p.m. each Saturday and Sunday.
671 Washington Ave.
Brooklyn
New York
718-576-6270
Oysters, martinis, and burgers take center stage at Eats on Lex, where the oysters roll in fresh daily, the martinis range from classic to chocolate raspberry, and the burgers are formed from dry-aged beef. Beyond its ornate cornice, guest dig into a menu of upscale American pub food in a modern, yet cozy, dining room—characterized by clean lines, rich woods, and floor-to-ceiling windows. Bloody-mary oyster shooters, huevos rancheros, and french toast with vanilla cream and strawberries fill bellies at brunch time, and lunch and dinner dishes include spicy lamb-meatball sandwiches and new york strip sandwiches. Bartenders mix an array of specialty martinis and cocktails behind the gleaming stone bar, including a cucumber martini and peach margarita, both of which pair well with your frenemy's new dress. More than an oyster bar and eatery, Eats on Lex also draws customers with occasional live jazz and happy hour specials.
1055 Lexington Avenue
Manhattan
New York
212-396-3287
"If I had a dollar for every time someone said 'What's a riceball?' I wouldn't even need to make 'em," said JohnPaul Perrone on an episode of the Cooking Channel's Eat Street. Since then, JohnPaul has moved from a food truck to a brick-and-mortar restaurant where he continues to create riceballs (known as arancini in Italian) using his grandmother's recipe. At Papa Perrone's Riceball Shoppe, each crisp and golden deep-fried ball protects a tender core of meat and cheese, veggies and cheese, or Nutella-flavored magma. The shop's menu also features other Perrone family recipes as well as Italian specialties, such as artichoke pie, baked or fried calzones, and meatballs.
1350 6th Avenue
New York
New York
917-880-1432
Tucked away in the DoubleTree by Hilton, Chelton's Grill replaces the street's hustle and bustle with a quiet ambiance and a regional cross section of American cuisine. Knives carve into savory steaks, and forks gingerly navigate diet-conscious salads while patrons share lively conversations or gaze at the sky through an overhead sunroof. Lantern-style lights cast a soft glow on the restaurant's pale wood tables, encouraging diners to search for the portraits of John D. Rockefeller subtly carved into the grain.
128 W 29th St.
New York
New York
212-564-0994
Bagel Talk Inc's flavorful rounds emerge piping hot from the warm embrace of the shop's oven, destined to be slathered in cream cheese, stacked into sandwiches, or served alongside steaming cups of coffee and tea. Diners pick their bagels and toppings from a spacious glass display case and settle down to devour eats at tables beneath pendant lights. Bagel-smiths slice Boar's Head meats and cheeses to fill a selection of sandwiches, and breakfast eats load up with bacon, eggs, and cheeses. A dulcet parade of muffins and cookies begs to be included in desserts or given as payment to pigeons starring in online videos.
368 Amsterdam Avenue
New York
New York
212-875-1267
---