Shopping in Brooklyn
---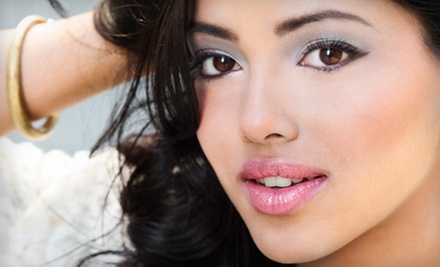 Prospect Lefferts Gardens
---
Recommended Shopping by Groupon Customers
---
It's never too late to give a gift that's actually three gifts containing a multitude of other gifts—like a set of Russian nesting dolls filled with ball bearings. For $25, you get one Gingerbread Holiday Stacker from the world-famous Dylan's Candy Bar, a $40 value. This triple-tiered package is stacked with sweets and comes topped with a first-place blue ribbon and holiday bell powerful enough to get snow angels their wings and make newborn babies salivate for the first time.
1011 3rd Ave.
New York
New York
US
Helmed by a former Bloomingdale's buyer, Pink Olive's wares remind shoppers of life's pleasantries. Charm guests with a lovingly sliced vegetable oil–based bar of coffee mint soap ($10) packaged in a pretty flower casing. Disguise an embarrassing diaper with a frilly, ruffled fabric cover in a painterly print ($28), or coax elves out of hiding with a welcoming dewdrop toadstool nightlight ($78).
439 East 9th Street
New York
New York
Built around the crash site of an overburdened time-traveling U-Haul, Vintage Thrift Shop displays a wonton disregard for maintaining the integrity of the chronosphere. Tourist postcards from the 1960s ($2) mingle with a 1930ish black-lace evening gown ($145), while a completely un-ironic '50s cardigan ($55) pairs naturally with a Victorian cut-steel buckle ($12). Groove from the '70s, '40s kitsch, 2130's pre-robotapocalypse nostalgia—all is right at home. All of the store's proceeds benefit the United Jewish Council of the East Side.
286 3rd Ave.
New York
New York
Brazil Bronze Glow Bar owner Sally Blenkey-Tchassova knows how difficult it can be to get pale skin to cooperate. She spent her childhood in England applying self-tanning creams to her naturally ivory skin, trying every formula and label she could in her ongoing quest to find the perfect, long-lasting solution. It wasn't until she moved to New York City and found a passion for the highly competitive––and very tan––world of ballroom dancing, that she gracefully stumbled upon the concept of airbrush tanning. From that moment on, she decided to learn everything she could about airbrushing, daring to dream about a world where every pale person could instantly transform herself into a Brazilian goddess whenever she pleased. However, her first attempts with highly perfumed, commercial-grade formulas left her feeling sick, so she took it upon herself to build a better bronze, eventually perfecting a 95% organic product, as well as a sculpted application designed to add subtle definition to curves, décolletage, and the body's natural pinstriping.
According to New York magazine, Blenkey-Tchassova now divides her time between "the West Coast for celeb regulars and awards-season appointments" and the New York City salon, which has blossomed into an international operation recognized by numerous media outlets, including Allure magazine, which noted, "Her spray gun creates streak-free color that fades as evenly as the real thing." Salon technicians even travel to bring the airbrush experience to homes, offices, or subterranean doomsday bunkers, and further boost clients' self-confidence by planning flirty boudoir photo sessions.
580 Broadway
Manhattan
New York
212-431-0077
Curvy connoisseurs of the secondhand cloth will delight in the boutique's 3,000 square feet of shopable space. Stock arrives daily, and the store features pieces ranging from trendy looks of Torrid, Target, and Macy's to high-end designers including Anna Scholz, Tadashi, and Marina Rinaldi. The handpicked selections are sized up to 5x–6x, eliminating the annoyance of teensy frocks and ill-fitting finds. Prices vary depending on the piece and the Antarctic tide but are generally tagged about half off retail. Vintage goods average between $30 and $70, and consignment garments range from $20 to $50 for dresses, $15 to $25 for jeans, and $5 to $15 for secondhand shirts.
109 Boerum Place
Brooklyn
New York
Yelpers give SITE a near-perfect 4.5-star average:
35-11 34th Ave.
Astoria
New York
---