Things to Do in Brooklyn
---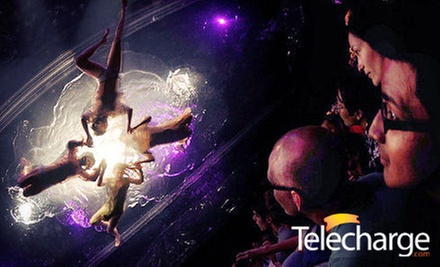 ---
Brooklyn Things To Do Guide
As modern-day philosopher and Brooklyn's own rapper Jay-Z knows, people in Brooklyn go hard whether they're working, playing, or exploring this diverse borough. The various neighborhoods, from Greenpoint to Brighton Beach, make up a rich mosaic and afford opportunities to rub elbows with carnies, artists, and more. With so many things to do in Brooklyn, even visitors with the strangest proclivities will find something to fill their Fridays.
Looking for stuff to do in Brooklyn to exercise both the body and soul? Walk or bike from Brooklyn to Manhattan across the Williamsburg Bridge, and take in the view of both picturesque skylines. While crossing the East River, notice the trusswork on this expansion bridge. For those explorers with boundless energy and unlimited time, a trip to the Metropolitan Museum of Art to see Edward Hopper's "From Williamsburg Bridge" would be a perfect way to cap off this active day.
Not far from the Williamsburg Bridge sits The City Reliquary Museum, a collection of ephemera and dioramas that help tell the tales of this city's illustrious past. In addition to memorabilia from various New York City World's Fairs, this Brooklyn attraction hosts concerts, films, and neighborhood block parties, thus intermingling the stories of the city's past with that of the museum's visitors.
Past and present also coexist in Green-Wood Cemetery, located near Prospect Park. At nearly 500 acres, this cemetery boasts several famous "residents," including Jean-Michel Basquiat, Leonard Bernstein, and Louis Comfort Tiffany (as in Tiffany & Co). The informative walking and trolley tours provide the history of this almost 200-year-old landmark, and more courageous visitors can take a flashlight tour of the cemetery and the Catacombs at night. This particular tour runs only during a full moon, so plan ahead.
From memorabilia to mausoleums, Brooklyn's attractions will please anyone who wants to stay off the beaten path.
With so many things to do in Brooklyn, even visitors with the strangest proclivities will find something to fill their Fridays.
Recommended Things to Do by Groupon Customers
---
Tom Paladino, owner of the 95-foot American Princess, steers passengers over the Atlantic Ocean's scenic waters on many noted tours that leave the city's commotion behind, including his seal-and-bird-watching tour that earned a New Yorker mention. Staffed by a team of experienced captains on its luxury boats, American Princess Cruises' excursions encompass a variety of sightseeing, fishing, and partying opportunities. The company's many voyages ferry passengers past scenic areas that include New York Harbor, Jamaica Bay, Long Island Sound, or the Statue Of Liberty as she readies her torch for that night's show at Madison Square Garden. Within these geographic areas, passengers cruise on tours during which it's common to spot whales and dolphins cresting the sea's surface, the Sandy Hook Lighthouse, or take in the area's flame-colored leaves in autumn.
State Rd. and Heinzelman Rd.
Breezy Point
New York
718-474-0555
Take a floral safari through 39 acres of eclectic gardens on Queens Botanical Garden's map. Stop to smell the sweet, sweet honey in the bee garden, or hold hands in the beauteous meadow. To further blossom your budding brain, swing by Saturday or Sunday at 12:30 p.m. for the free, first-come, first-served 90-minute garden or building tour. Likewise, you can also enjoy specially scheduled events such as the upcoming MillionTreesNYC tree-care workshops; the workshops held on various dates will detail a citywide program aimed at planting and caring for one million new trees in the next decade (free for members). Other events include dance performances and, on June 20, a tribute class to the tree's greatest gift since sliced paper: origami (free for members).
43-50 Main St.
Flushing
New York
Each day, sports persons enter a brick façade on 39th Avenue with bow cases and leather quivers slung over their shoulders. Queens Archery was founded in 1967 and remains a clubhouse for the city's archers, offering a practice range, opportunity for organized competition, and a pro shop that stocks all manner of gear for the sport with a small but passionate following. In recent years, interest in the age-old discipline has surged—in part due to the popularity of the bow-and-arrow-wielding characters in The Hunger Games series—bringing an influx of beginners eager to learn the sport to Queens Archery. In addition to the resident eagle-eyed veterans, the facility is home to a coterie of young archers who take part in the Junior Olympic Archery Development program. The JOAD program is administered by Columbia University archery coach Al Lizzio and certified teacher Erin Vecino, who help youths cultivate the sharp eye and steady pull necessary to be competitive-level archers.
17020 39th Ave.
Flushing
New York
718-461-1756
Miles into the Pacific Ocean, Harbor Breeze Cruises' captain tells a story. He speaks of Pacific gray whales making the journey from the Bering Sea in Alaska to Scammon's Lagoon in Baja California, Mexico, right when—as if on cue—a whale breaks the water's surface. Its blowhole fires a plume of water into the air as sightseers, spread across two decks, feast upon views of the majestic creature and their camera shutters snap furiously to capture the moment.
Up to 80-feet-long, Harbor Breeze's double-decker vessels allow groups to visit the habitats of a diverse group of marine wildlife; tours often spy whale species from blue to orca, dolphins as they leap into the air, and harbor seals as they sign traffic signals to passing boats. Aside from tours, Harbor Breeze Cruises also charters boats for weddings and memorials.
661 9th Ave.
New York
New York
USA
212-262-7777
Stray Boots Urban Games is an interactive tour that sets friends and family members loose on an exhilarating, knowledge-fueled undertaking guided by text-message clues, trivia, and riddles. They operate in cities across the country, dividing them into special game zones that contain the historical sites, local areas of interest, or eccentric child mayors unique to each city. During the explorations, clues point the way to cultural hot spots, which Stray Boots communicates to players via text message. At least one player on the team will need a U.S. cell phone to receive clues, and none of the self-guided tours require previous knowledge of the city. Adventurers play at their own pace—most zones take two to three hours to finish—which allows them to spend more time learning about the city and photographing vibrant fire hydrants for aquacentric scrapbooks.
73 Christopher St.
New York
New York
---