Restaurants in Broomfield
---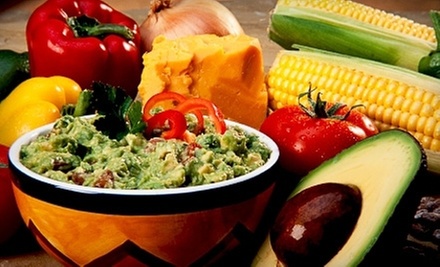 Glenwood Grove - North Iris
---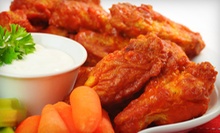 Pulled pork with a barbecue rub piles over nachos doused in cheese, barbecue sauce, and jalapeños
Use Today 11:00am - 8:00pm
---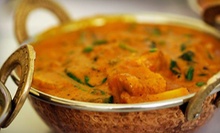 Nepali, Indian & Tibetan Cuisine made each day from scratch includes spiced Onion Bhali appetizer, stuffed naan & vegetarian Daal Tarka
Use Thursday 5:00pm - 9:00pm
---
Recommended Restaurants by Groupon Customers
---
Cryptozoologists recognize the thunderbird by its featherless, bat-like wings and alligator face, but Denver's local population is specially equipped with olfactory sensors, heightened in states of extreme hunger, that lead them to the creature. Today's Groupon leads you to Thunderbird Burgers & BBQ, where you get $20 worth of juicy burgers, fall-off-the-bone ribs, hot wings, BBQ, and more for just $10. Sasquatch says: Before serving a crudités platter of sliced roots, ash bark, and moth grubs, coat the grubs in fresh moss for a presentation that is downright Christmasy.Nessie says: Bottom-feeding sturgeon, naturally marinated by the briny loch, are moist and delicious, but go straight to your hump. Stay sleek and elusive: stick with salmon.Chupacabra says: Drain goat. Repeat.
1083 14th St
Boulder
Colorado
US
At Udi's, you'll find more than a dozen wood-fired pizzas, plus a wide variety of appetizers, salads, and desserts. Start with the hummus plate ($6), served with vegetables and house pizzetta, or wood-fired olives with balsamic ($4). Udi's offers an extensive offering of specialty pizzas. Try the mushroom with mozzarella, taleggio, Parmesan, and truffle oil ($14), or the soprasetta ($15) with dry-cured fennel salami, whole-milk mozzarella, and parsley.
7600 Grandview Ave.
Arvada
Colorado
Flavorsome ingredients and fresh, handmade dough marry in gourmet specialty pizzas such as Mr. C's Meat Lover's Stuffed Pizza Pie (pepperoni, salami, sausage, meatballs, beef, ham, and five cheeses, $18.49 for a 12-inch pie), the hot and spicy barbecue chicken ($12.49 for a 12-inch), and the vegetarian Pizza Bianca (Alfredo sauce, mozzarella, parmesan, romano, fresh basil, black pepper, and black olives, $11.49 for a 12-inch). Indulge in a plate of impeccably prepared pasta such as baked ziti ($10.99), or use this Groupon toward a family-sized portion of meat tortellini ($32.99 for four servings). Italian entree specialties include fettuccini Alfredo with shrimp ($9.99), spaghetti with clams tossed in either a light garlic-butter sauce or classic marinara ($10.99), and eggplant parmesan served with a side of spaghetti, garlic bread, and salad ($9.49). Subs, spicy wings, salads, and desserts round out the menu into a nicely round circle tastier than a traffic circle or rutabaga crop circle.
3901 E 112th Ave., Unit R-S
Thornton
Colorado
La Estrellita has been serving up mouth-watering Mexican fare to area residents for more than 20 years. Start with an order of the mexi rolls ($7.50–$8.50), a family creation of ground beef and pico de gallo wrapped in an egg roll and deep fried, or share a plate of spicy chicken wings ($8–$8.50) coated in the family's award-winning sauce. Main courses such as crab and spinach enchiladas ($9–$10) or spicy fish tacos (jalapeño-marinated tilapia grilled with caramelized onions, $10) are sure to please aquaphiles, while a combination plate such as the costillas adobadas (country-style ribs served with rice and beans, $10–$11) will satisfy even the most insatiable talking plant. Most of La Estrellita's entrees can be served vegetarian upon request, much to the delight of vegetarians and those who derive energy through photosynthesis. Conclude any meal as sweetly as a Marlon Brando after-school special with an order of the dessert nachos ($6–$6.29) or one of La Estrellita's 15+ margarita flavors (starting at $5.50).
45 North Main Street
Brighton
Colorado
303-654-9900
With multiple varieties at each location, there are enough options to pleasantly coat any mozzarella-covered tongue in tasty toppings. Veggie fans will appreciate the veggie supreme, dotted with mushrooms, green peppers, onions, black olives, and tomatoes. For feasters who can't decide between this or that, the super combo comes stocked from crust to crust with Canadian bacon, pepperoni, mushrooms, onion, black olives, and extra cheese. Offerings vary by location, so consult the menu at your nearest location before ordering.
1110 13th St.
Boulder
Colorado
Inside India Tavern, a large bay window casts a natural glow on grape and lime-green walls and plates of homestyle Indian fare. Named 5280 Magazine's Editors' Choice of their Top of the Town feature, diners can cozy up to a table beside the stone fireplace as they partake of clay-oven tandoori dishes made with chicken, lamb, or goa fish. After sopping up a ginger or saffron curry entree with fresh-baked naan bread, they can also question a knowledgeable server on the difference between mild, medium, and hot spice or why humans drive on parkways and park on driveways.
1132 W Dillon Road
Louisville
Colorado
---