Shopping in Brunswick
---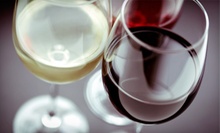 Accessories such as T-shirts, glassware, and bottle openers in a shop with more than 700 labels of beer and 1,000 labels of wine
---
Recommended Shopping by Groupon Customers
---
Since 1987, Maine Boats, Homes & Harbors magazine has celebrated and explored the unique culture and active lifestyle of living on the Maine coast. Their team of Silver Editorial Excellence Award–winning writers, photographers, and illustrators showcases Maine's unique ecology, cuisine, and art through tightly crafted prose and vivid images in each bi-monthly issue. Readers travel to popular and lesser-known cruising grounds, peek at the work of yacht designers and artisan boat builders, and step aboard vessels ranging from dinghies to yachts to doomed cardboard rafts. The magazine's life-on-the-water coverage also extends to the architecture of homes and gardens lining the coast and relives the historic events that built the region's rich cultural heritage.
218 S Main St.
Rockland
Maine
800-710-9368
At Jo-Ann's Gardens, rainbows don't just spring from clouds. They can be grown from the ground up, with help from raindrops, sunbeams, and earthworms' sweet, tender lullabies. Some rainbows are made of flowers such as geraniums and petunias, which bloom from hanging baskets and patio pots. Others pepper the tree nursery, where evergreens mingle with budding hydrangea and sugar maples that blush red come fall. Proven Winners annuals add pop to garden beds in the spring and summer, and perennials weather harsh winters to bloom year after year. The garden center also peddles plant-tending tools, landscaping staples, and garden decorations, which range from stone statues to three hues of mulch. In addition to cultivating seedlings in seven greenhouses, attentive staffers arrange cut blooms at the floral shop and install sod, ponds, and irrigation systems through a landscaping service. :m]]
708 N Berwick Rd.
Wells
Maine
207-646-7020
The sparkle of vintage glass, the gleam of fire-polished spherules, and the bright colors of custom lucite beads, these are the tantalizing sights that meet the eye of a shopper walking into The Beadin' Path. To wander through the store's wealth of beads is to wander through time itself. The collection is known for its vintage beads, and shoppers pass lucite spherules made between the '60s and '80s, raw metals saved from warehouses, and glass from West Germany nestled alongside fire-polished Czech beads. The wealth of textures and hues fuels creative minds, inspiring crafters to pick up vintage U.S.-made metal baubles and gemstones for nestling on cords, wiring into earrings, or stapling to the mailman's lapel. In addition to enriching beaders' stockpiles, The Beadin' Path also acquaints them with simple and advanced jewelry-making techniques during classes whose subjects range from wrapping leather to knotting pearls.
15 Main St.
Freeport
Maine
207-865-4785
---
---
Shopping Deals - Recently Expired
---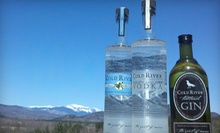 A distillery tour showcases the detailed ground-to-glass process that has created award-winning vodkas and gins using Maine-grown potatoes
---
---