Things to Do in Buffalo
---
---
Buffalo Things To Do Guide
Given the paucity of actual buffaloes roaming the sidewalks of Pearl and Main streets in downtown Buffalo, nobody knows for sure where the city got its name. It might be a corruption of a French phrase such as
beau fleuve
 ("beautiful river") or
le boeuf
 (a reference to the early French settlement at Fort Le Boeuf).  Then again, it might simply be an indication that the city's founders were taken with the symbolism of the American buffalo. Whatever the case, few can deny that Buffalo has forged an identity as unique as its name. Surrounded by rolling landscapes and adjacent to the waters of Lake Erie, the city is just as connected to nature as to its identity as a historic steel town. This means that there's never a shortage of things to do and see in New York's second largest metropolis. Though Buffalo typically weathers up to four major snowstorms each year, the city's park system never shuts down. Designed by Frederick Law Olmsted, the system's crown jewel is Delaware Park—a 350-acre landscape where footpaths intersect with meadows and circle a glassy lake. Olmsted's partner, Calvert Vaux, designed the park's many structures, which include a boathouse, a gazebo, and an ornate stone viaduct. Other gardens and parks surround the glass-domed Victorian arboretum known as the
Buffalo and Erie County Botanical Gardens
. Throughout the year, guides lead tours of the conservatory's greenhouses, which bloom with fruit trees, palms, flowers, and the largest collection of ivy in the world. Buffalo also brims with arts and culture, thanks in part to the opening of the Erie Canal in the 19th century and the subsequent influx of wealthy patrons to the city. Housed in a beautiful Greek Revival building, the
Albright-Knox Gallery
, contains a diverse collection of 20
th
-century paintings, photographs, and sculptures. Though exhibits rotate regularly, the permanent collection includes works by Gauguin, Pollock, Picasso, and Warhol. At
Shea's Performing Arts Center
, you can attend touring Broadway musicals, dance programs, and award-winning modern plays. Constructed in 1926  in the style of a European opera house, the theater still bears original features that include ornate moldings and accents of velvet and crystal. To witness the talents of the
Buffalo Philharmonic Orchestra
, head to one of their near-weekly concerts at
Kleinhans Music Hall
. Though it's been around for more than 70 years, the venue continues to garner praise for its superb acoustics and an interior dominated by curving lines. Natives of Buffalo are notoriously proud of their culinary contributions: the chicken wing, the beef on weck sandwich, sponge candy, and the chargrilled white hot. One of the best places to sample a local staple is
Anchor Bar
, where the buffalo wing reportedly originated. Another treasured city fixture, the NHL's
Buffalo Sabres
carve up the ice at
First Niagara Center
from October through April.
At the Town Ballroom, expect the unexpected, but one thing you can count on is a good time.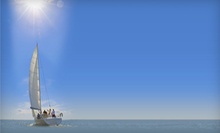 Enjoy a two-hour cruise on Lake Erie and help the captain as you sail with up to 6 guests
---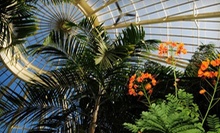 Historical botanical garden showcases plants from across the world in Victorian-era planned gardens and greenhouses
---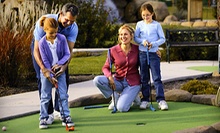 Three 18-hole miniature-golf courses invite putters to send orbs rolling past waterfalls, tunnels, and Lilliputian mountains
---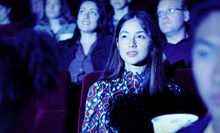 Groups of two or four enjoy popcorn at small tables inside this unique movie house where cult and indie films combine with a café atmosphere
---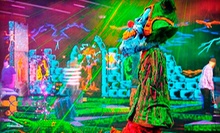 Balls ricochet around 18 black-lit indoor holes decorated with eerie, luminous murals, large monsters, animated props, and music
---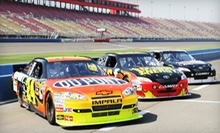 Professional drivers sate passengers' need for speed in stock cars during exciting ride-alongs and racing experiences
---
---
Recommended Things to Do by Groupon Customers
---
SCREENS Restaurant & Sports Lounge captivates casual moviegoers and cinephiles alike with its array of daily scheduled films and private group screenings in three high-definition theaters. In addition to a variety of cult and foreign flicks, towering high-definition screens broadcast the latest NFL Sunday Ticket games, X-Box and Playstation 3 tournaments, and national flossing championships to viewers nestled in comfy lounge chairs. Servers bustle from room to room, placing the menu's selection of gourmet pizzas, pasta dinners, and burgers on tables flanked by portraits of iconic Hollywood stars.
5445 Transit Rd.
Williamsville
New York
716-688-4933
Founded by the architectural adepts of Preservation Buffalo Niagara, Buffalo Tours educates residents and visitors alike on the architectural heritage of the city and simultaneously raises funds for ongoing preservation efforts. More than 20 available walking tours, which vary seasonally, highlight such treasures as Buffalo's most hallowed restaurants. The Parkside Neighborhood tour grants glimpses of an angular abode designed by Frank Lloyd Wright, who often used 1:16 models of his old projects as straight edges when designing his new ones. A historical Crime & Scandal tour explores Prohibition-era haunts and old presidential philandery. Boat, bus, and bike tours, alternatively, give hooves a break while their owners cruise down the Buffalo River, visiting War of 1812 battlefields or four of Buffalo's museums.
Tours operate year-round, exploring city hall and downtown by winter and other locales daily from May to October. Members gain access to members-only events, often at a discounted rate, as well as a regular newsletter, which bestows information about the area's history, updates from the organization, and detailed landscaping horoscopes.
617 Main St.
Buffalo
New York
US
716-852-3300
A vintage photo of Mallwitz's Island Lanes, presumably from the 1980s, shows a much different alley than the one that stands today. Its patrons are dressed and coiffed for the times, bright yellows and reds flash across the walls, and strikes and spares are scrawled by hand. A modern-day snapshot illustrates the transformation that has occurred since the center's 1980 opening: 24 lanes feature computerized scoring systems and freshly oiled surfaces that glisten in the muted glow of black lights like a newborn's head after his first waxing. Other contemporary touches include a full bar, complete with a food menu headlined by popular wings.
1887 Whitehaven Rd.
Grand Island
New York
716-773-0062
Bing Crosby. The Marx Brothers. Frank Sinatra. These are only a few of the luminaries who have trod the boards at Shea's Performing Arts Center over its nearly 90-year history. Shea's originally opened as a movie house in 1926, shortly before the advent of talkies. Partnering with Tiffany Studios to create an extravagantly lush interior, Chicago architects C.W. and George L. Rapp modeled the opulent venue after a European opera house and created a Neo-Spanish Baroque masterpiece in the process. Tours of the venue provide an up-close view of its grandeur and many electrical outlets, and they benefit the center's ongoing restoration initiatives. Shea's Performing Arts Center also houses the Western New York Entertainment Hall of Fame, whose inductees include stars such as Lucille Ball, Buffalo Bob, and Christine Baranski.
650 Main St.
Buffalo
New York
A Golden Griffin emblem presides over Canisius College Athletics' 17 sports teams, which traverse grass, water, and hard court in search of victory. As part of the NCAA Division I's Metro Atlantic Athletic Conference (MAAC), Canisius's athletes face off against other East Coast schools including Marist College, Niagara University, and Loyola University Maryland. From the stands, a sea of blue and gold cheers on the men's basketball, hockey, and lacrosse teams, the women's soccer, softball, and volleyball teams, and the adjunct professors' annual soapbox derby.
2001 Main St.
Buffalo
New York
Since 1861, the Buffalo Society of Natural Science has culled more than 700,000 specimens and artifacts from around the world. These treasures now reside in the Buffalo Museum of Science, allowing visitors to explore anthropology, paleontology, and zoology, with a special emphasis on the Buffalo Niagara region.
Special exhibits encourage guests to learn about the world around them through hands-on education. This fall, The Science of Sports teaches a number of athletic secrets, from throwing the perfect Hail Mary pass to creating hockey ice that fosters the fastest skating. Opened in March 2012, the Explore YOU health science studio allows visitors to learn about their bodies while studying recent medical technologies that help keep the human race healthy. The earth systems studio Our Marvelous Earth opens in October to explore geological phenomena, extreme weather, and alternative forms of energy with its interactive exhibits and displays. Elsewhere, mummies share their stories of living in Khent-min through the collected artifacts and forensic evidence on display in Whem Ankh: The Cycle of Life in Ancient Egypt. During the next four years, the museum will continue to add new exhibits and improve others with new, interactive technologies.
1020 Humboldt Pkwy.
Buffalo
New York
---