Shopping in Burlington
---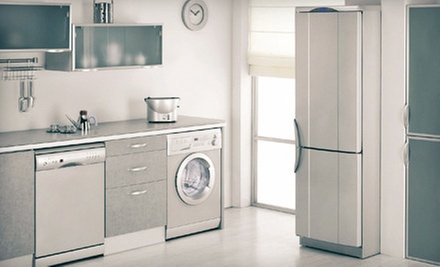 ---
Recommended Shopping by Groupon Customers
---
Bean Sprout cultivates the clothes-getting of kinderkind with a colourful inventory featuring boutique items from more than 70 fashion brands for newborns to 16-year-olds. Dress your daughter for her inevitable Picasso phase with Blü attire such as a sunshine-yellow polka-dot dress ($29.99) and leggings ($19.99), or prepare your son for his role as Miranda in an authentic 17th-century staging of Shakespeare's The Tempest with a Deux par Deux pale-pink jersey dress ($47.99). More dude-duds are available in the form of T-shirts ($26.99) and quick-dry plaid shorts ($37.99) from Point Zero. Bean Sprout also sells jewellery, handmade purses, music boxes, toys, and numerous other items for kids' consumption.
565 Mt. Pleasant Road.
Toronto
Ontario
Beta, an acronym for "beyond everything tried already," outfits active urbanites in eco-friendly, made-in-Canada apparel that hinges on style and social responsibility. Dudes can snuggle into the bamboo-fiber blend of the Stimulus men's T-shirt ($34.50) or bounce from the beach to the bar with ease in the versatile, eggplant-coloured Cooper polo ($69), made from Chitosante, a fabric that's EPA-certified, antibacterial, and wicks away moisture. Women may wish to wear the weather with the raindrop designs of the Curve longsleeve ($59) or frolic down the foggy corridors of time with the comfy Contour crop pants ($69). Beta also ups the ante on underthings with its line of men's underwear—never again go missing in a crowd of half-naked people with the red Sugar Ray boxer shorts ($28), or feel secure in the sub-equator of your body with Hobbes boxer briefs ($28). There is a limit of one pair of underwear per Groupon.
343 Wellesley St. E
Toronto
Ontario
Aquarius Men's Wear offers off-the-rack, high-quality menswear, made in the store's onsite factory. Aquarius's apparel is custom tailored seam by seam and stitch by stitch to your size and stature for a celebrity-worthy fit from the same duds-makers who've outfitted such stars as Kiefer Sutherland, Robin Williams, and P. Diddy. Entice materialistic moths with pristine bespoke pants ($295–$395), sheath your silhouette in a custom-measured suit ($995–$1,495), or get the bespoke dress shirt ($225–$325) that best brings out the colour of the eyes of your soul. A number of ready-to-wear items are available as well. Clients can buy two Groupons and stack them together toward one of Aquarius Men's Wear's higher-end high-end items. Make an appointment for a measurement at Aquarius Men's Wear, and release the suave fashion plate you've been hiding from the world behind stained tunics and leather tuxedos.
50 Wingold Ave., Suite 600
North York
Ontario
Peek-A-Boo boasts a roster of clothing for Toronto's toddlers, teenies, tykes, and teddy-bear bearers, with apparel for all seasons and styles. Meld the storms of summer and the creatures of the Cretaceous with a dinosaur rain jacket ($36), or keep boot fillers in check with a pair of Country Kids light-pink cotton tights ($14.99). Shoes and slippers include a pair of Minibel classic patent MJ shoes ($50.15). Like a handsome shape-shifter playing peek-a-boo, the aptly named boutique constantly reveals new clothing options, so check back often for the latest fashions to hit the store's shelves, hangers, and mannequins.
603 Saint Clair Ave. W
Toronto
Ontario
Pulp Comics traces its origins to a heroic act of kindness.
In 2009, Paul Tappay donated part of his liver to his father, saving his dad's life and leaving him plenty of time to read comic books while convalescing in the hospital. Hungry for a new adventure, Paul drew up a business plan built around his love of comics, games, and pop culture. Months after the Tappay family's life-altering and lifesaving surgery, Pulp Comics began welcoming visitors not to a crowded, dimly lit lair, but to a sunny, roomy space full of new and vintage publications and droves of like-minded hobbyists.
A sense of positive, fun-loving nerddom pervades Pulp Comics' main room, where you'll find collectibles, racks of comic books, and a life-sized replica of Harrison Ford's character from Witness frozen in carbonite. Guests read gripping graphic novels in the front room's comfy leather sofas or retreat to the Back Cave, filled with more than 10,000 vintage back issues, old-school arcade games, and free WiFi.
4413 Queen St.
Niagara Falls
Ontario
Kaboom Fireworks stocks a large assortment of pyrotechnics, including sparklers, fountains, and mortars that launch into the sky before bursting into showers of brilliant color. Shoppers can also find party favors such as confetti cannons and glow-in-the-dark jewelry. Before lighting a fuse, check out the company's safety tips where you can get information about everything from what makes a good fireworks show to where fireworks should be stored and why they aren't efficient at toasting s'mores.
192 Bridgeland Ave.
North York
Ontario
---