Things to Do in Burnsville
---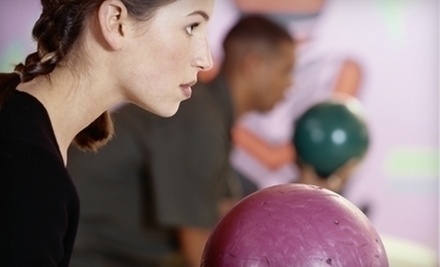 ---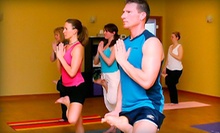 Inclusive studio specializes in introducing newbies to yoga and Zumba with an array of beginner-friendly Vinyasa and dance classes
---
Recommended Things to Do by Groupon Customers
---
Since 1875, Minneapolis Gun Club has brought shotgun enthusiasts together for jaunts across its facility's numerous clay-target courses. Guests take aim on 10 trap fields, eight skeet fields, two five-stand fields, or one wobble-trap field, all of which test their skills with targets up to 50 yards away. When they aren't hosting open sessions and organized shoots, Carl Cook and NSSA-certified Level II instructor Mike Lohman train pupils in bettering their clay-sniping skills during lessons. If their trigger fingers need rest, visitors can reenergize with burgers and fish sandwiches in the clubhouse or restock on brand-name gear in the pro shop. Because they are a "shotgun for clay targets only" space, Minneapolis Gun Club cannot accommodate patrons hoping to fire away at clays with handguns, Nerf guns, or rifles.
20006 Judicial Rd.
Prior Lake
Minnesota
952-469-4386
Each year for the past 24 years, crowds have gathered near the banks of Lake Calhoun at St. Mary's Greek Orthodox Church to celebrate the proud culinary and cultural traditions of Greece. From the civilization that gifted the Western world with democracy, classical architecture, and the toga party comes an appetizing spread of imported wines, lamb pilafs, gyros, and grilled-chicken souvlaki. After hitting up the food tent, visitors marvel at costumed performers whirling through the lively steps of traditional Hellenistic dance. Chefs and olive growers demonstrate how to cook with phyllo or select the perfect oil. As they peruse the wares of the marketplace or move to the melody of Greek folk music, festival-goers can relish the warm fuzzy feelings they get from being charitable, since Taste of Greece helps raise funds for organizations including the Joyce Uptown Food Shelf and C.A.D.E.
3450 Irving Ave. S
Minneapolis
Minnesota
A marksman aligns her sight on the target 25 yards away. She pulls the trigger, steadies the recoil, and watches the round pierce near the bull's eye—but she never fired a bullet. The target wasn't actually 25 yards away, either. That's how precise Gander Mountain Academy's simulators can render its simulated targets, from scaling distance to adding bullet holes based on its laser-guidance system. The simulator's technology delivers an array of training benefits, such as making the experience less intimidating for novice shooters, allowing more repetition by cutting out ammo costs, and letting advanced marksmen choose more-sophisticated target scenarios.
Gander Mountain's ownership developed this training technology upon recognizing that with nearly 120 stores, it was among the nation's largest retailer of firearms. This led to Gander Mountain Academy, a place where technology meets elite-training resources previously available only to the military and law enforcement. Blending multimedia classroom and hands-on range training, instructors use the academy's FRS Learning System—which stands for fundamentals, repetition, and simulation—in every class, from youth safety programs to advanced tactical training. The live-fire range's booths are wide enough to comfortably accommodate both a shooter and instructor, and fully armored partitions encase each booth in bulletproof protection.
For even more in-depth training, program directors load simulations that challenge marksmen to engage threats in up to a 300-degree space. An array of scenarios allow students to develop accuracy, speed, and precision. Time on the ranges or in the simulator can be prebooked through the academy's online reservation system or by phone.
16861 Kenyon Ave.
Lakeville
Minnesota
US
952-435-3805
Twin Cities VIP helps to create memorable nights on the town by staging visits to some of the city's exclusive clubs. Groups may either walk to and from locations, or snag a ride and a drink in one of the fully stocked luxury limousines while a host or hostess tags along to keep spirits high. Not only do club-crawl fees include all applicable cover charges, but they also allow parties to officially jump over any lines without riding the coattails of pogo-sticking celebrities. From there, partygoers are free to lose themselves in the music and flowing cocktails until it's time to depart and head to the next club on the list.
3432 Denmark Ave., Suite 218
Eagan
Minnesota
US
651-321-8477
---