Beauty & Spas in Calera
---
Recommended Beauty & Spas by Groupon Customers
---
Escape Day Spa co-owners Carrie Wheelock and Alicia Liddon know how therapeutic a day at the spa can be. Wheelock, an experienced massage therapist, has witnessed the restoration and healing power of touch while both giving and receiving massages. Liddon, on the other hand, is not only an aesthetician, but also a wife and mother of three who understands the daily stressors of family life. Her passion for healthy skin has helped ground her and was her inspiration for opening her own skincare clinic.
At the spa's new location in Edgewood, the duo and their team perform treatments that range from multimodality massages and facials with organic Babor products to mother-of-pearl body scrubs and mani-pedis with vegan SpaRitual polish. They also create spa packages that allow romantic couples, pairs of best friends, or celebrities and their egos to enjoy chocolates and champagne while relaxing together.
2909 Crescent Ave.
Homewood
Alabama
The barbers and stylists on Butler's executive grooming team are specially trained to deal with the rugged majesty of a man's hair and skin. They use high-end grooming products, such as Jack Black, Molton Brown, and Anthony, to ensure the classiest haircut ($38) possible. The hot towels and pre-shave oils of Butler's signature hot-lather shave ($30) are so relaxing you might need to be pinched when prompted for your choice of straight razor or Mach-3 razor. Escape to the comforts of Butler's manspa while meticulous manicurists rejuvenate your nails ($25). Finally, understanding the symbiotic relationship between a gentleman and his hard shoe, Butler's shoeshiner will give your foot-protecting friends the luster they deserve ($7).
2025 2nd Ave. N
Birmingham
Alabama
Pay a visit to a full-service salon such as Profiles Hair and Nail Studio, and vent your stress directly through the ducts on your fingers and toes. At Profiles, visitors can have a wide range of digits pampered, limited only by the number of phalanges they possess. With a complete manicure and pedicure ($60), the gracefulness of every hand or foot motion will be enhanced, from scratching chalkboards to poking holes in paper walls and using toenails to pry the tops off cans of sauerkraut. Using OPI and Essie polishes, one of Profile's trio of experienced and friendly nail stylists will attend to your 10 palm fronds for half an hour, then commence a 60-minute pedicure that includes an organic-coconut-oil-fueled knee-high leg massage, leaving you cleaner than a freshly scrubbed bar of soap and trimmed more neatly than a doorframe.
3081 Lorna Rd.
Birmingham
Alabama
The clinical and licensed staff at Skin Wellness Center of Alabama, helmed by Dr. Corey L. Hartman, render rejuvenating skin treatments in a state-of-the-art facility. The SilkPeel microdermabrasion machine exfoliates the outermost layer of skin, brightening, clarifying, moisturizing, and delivering vitamins and antioxidants into the dermis. The session concludes in about 30 minutes after evening tone and reducing fine lines. Before a chemical peel, Dr. Hartman consults in detail with each patient to tailor the treatment to skin tone, texture, and cosmic aura. The staff then applies a formula to the face that stimulates quick cellular turnover in an exfoliating process that continues for several days. Peels are ideal for treating sun damage, hyperpigmentation, fine lines, and acne.
2908 Central Ave., Suite 150
Birmingham
Alabama
It's always swimsuit season inside Rio Tan, where six levels of tanning booths reward customers with a bronze, attention-grabbing glow. The salon offers six levels of tanning to accommodate a wide range of skin types, as well as spray tans for optimal convenience. Aiming to keep bodies in shape, Fit body wraps expose them to slimming infrared heat, which is usually found on the dark side of the sun.
2539 John Hawkins Pkwy., Suite 133
Hoover
Alabama
Dual board-certified Dr. Victor Mendoza combines traditional weight-management supplements with new-age laser treatments to help clients not only shed fat, but also remedy internal ailments such as fatigue or insomnia. The staff tailors each treatment program with preliminary tests that detect the hormone and toxin levels in each patient's body, which helps determine whether their issues come from environmental forces or simply eating too many pennies. To treat the moodiness, memory loss, and weight gain that comes with age, the spa administers health-bolstering doses of vitamins, minerals, and antioxidants to heal bodies from the inside out. Dr. Mendoza boosts his regimens' effects with Zerona body-contouring treatments, which use an FDA-cleared laser system to help noninvasively remove fat and reduce the appearance of cellulite. Lifestyle makeovers go even further with Fountain of Youth Medical Spa's other services, such as laser hair removal, chemical peels, and beauty injections.
5130 Cyrus Cir.
Birmingham
Alabama
205-981-0414
---
---
Beauty & Spa Deals - Recently Expired
---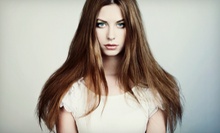 Stylists at this Aveda salon cut hair, deep condition it, and color it using all-natural products; makeup touchup and hand massage included
---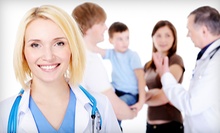 A single blood draw lets a licensed medical technician test for immune markers causing allergic symptoms
---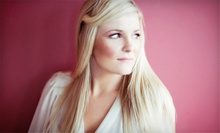 Skilled stylists overhaul locks with all-over color, striking highlights, high-shine gloss treatments, or keratin smoothing treatments
---
---