Education & Classes in Calgary
---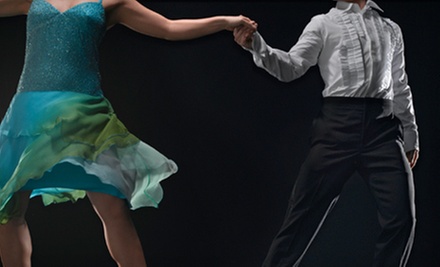 ---
Education & Classes Deals
---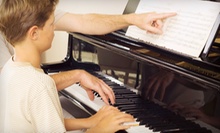 Instructor imparts the fundamentals of playing popular instruments, such as guitar, piano, drums, violin, and saxophone; all ages welcome
---
Recommended Education & Classes by Groupon Customers
---
Founded with the objective of simplifying the often overcomplicated art of digital photography, fotoscool employs a team of seasoned instructors—each a longtime professional with a celebrated career—to guide photography students through seminars and workshops held across the country. Keeping their overarching objective of simple-yet-entertaining instruction in mind, savvy teachers design each session to get participants on their feet with hands-on activities such as interactive exercises, on-location shoots in scenic locales, and bonding human-camera trust falls. In an effort to branch out of the classroom, fotoscool also periodically hosts tours that ferry photo enthusiasts to scenic far-flung locales for extended shooting lectures and on-site experience.
917 Centre Ave. NE
Calgary
Alberta
Ranging from symphony violinists to music PhD candidates at York, the teachers at Allegro Music Inc. have worked with thousands of children and adults in music education programs since the school's founding in 1996. In private, one-on-one classes, the musicians keep track of each student's personal progress as they learn to master the dexterity to strum a guitar or the deep, booming voice to sing through a trombone. In addition to private sessions, Allegro Music offers group sessions in which pupils participate in theory discussions to better understand the intricacies of music.
3149-150 Millrise Blvd. SW
Calgary
Alberta
CA
403-254-0494
After choreographing the iconic numbers for a local production of West Side Story, pro dancer Kortney Relf felt inspired to open her own dancer haven, founding Revolution Dance Studios in fall 2011. Amid boogying studios awash in natural light from delicately curtained windows, Kortney leads a faculty of lifelong danseurs boasting backgrounds as diverse as a rainforest's DVR. Leaning on various teaching philosophies, she designs a curriculum that encompasses a blend of classic and contemporary dance styles with splashes of fitness-oriented moves and yoga instruction.
239 Midpark Blvd. SE
Calgary
Alberta
403-873-7717
For an organization centered on musicians younger than 17, Allegiance Institute of Music has an impressive resumé. While regularly collecting trophies in competitions all over the continent, the school's musicians have racked up honours including performing every night of the 1988 Olympic medal ceremonies and the earning Official Band status from the Calgary Stampeders Football Club. Each singer or band member got there by following the rigorous Kodály method. In introductory programs, the youngest children start out by playing musical games and dancing, which helps internalize basic musical structures. At the next level, they gear up for performing on a string, woodwind, brass, or percussion instrument, or prepare for more advanced vocal study. After that, students who feel ready for performance may enroll in higher-level courses. In all classes, teachers insist that kids master music on their own terms rather than be thrust too soon into performance and risk being unable to differentiate between a quickened tempo and a conductor-antagonizing bee.
5162 80 Ave. SE
Calgary
Alberta
403-250-2263
---
---
Education & Classes Deals - Recently Expired
---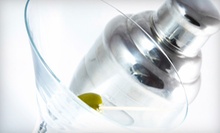 Students receive hands-on instruction from professionals as they learn the ins and outs of bartending
---
---