Professional Services in Camano
---
Professional Service Deals
---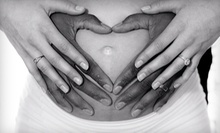 Skilled shutterbug captures flattering poses & facial expressions during wedding & portrait photo shoots
Use Today 9:00am - 9:00pm
---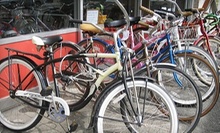 Prepare for riding season with a mid-range tune up from knowledgeable bike mechanics
Use Sunday 11:00am - 4:30pm
---
Recommended Professional Services by Groupon Customers
---
A quality studio portrait sitting can cost hundreds of dollars. Throw in the cost of prints and the hassle of going out of your way to the studio and it's no wonder why people only get studio photographs once or twice in their entire lifetime. But with today's Groupon, $40 gets you a photography session at your favorite greater Seattle location and a package of prints from Nancy Treder Photography. The 73% off the normal $150 value should result in a 73% broader smile—exactly the amount needed for a lasting portrait. And the option to buy multiple Groupons means you can finally get a cowlick-free shot of those you love. Nancy Treder will have you beaming in a portrait that is sure to make your holiday card, headshot, or senior picture one you'll hang on to for a lifetime.
1403 N 42nd St
Seattle
Washington
US
Photography captures the elegance of youth, the charm of happiness, and the furrowed brow of contemplation by holding them in the two-dimensional world. Debora Spencer's artistic eye has been cultivated by nine years in the fashion industry and experience photographing the famous countenances of President Carter, President Obama, Prince Andrew, the Nordstrom Family, Paul Rusesabagina, and many other reputable mugs. From children to adults and families, Debora's photographs record the individual shades of a person's personality and leave a lasting impression. Fetch a set of shots to audition for the Internet or capture the nuptial bliss between newlyweds. Bring up to three friends or family members along for a four-person group session to accent mantles and ascending staircases.
619 Western Ave. 2nd Floor
Seattle
Washington
With spring bursting from the earth like a bony hand from a freshly dug grave and summer a pale horse on the horizon, there are any number of terrifying events to cope with: Mother's Day, prom, graduation, and May Day, to name but a few. All of these are best met head-on with floral arrangements, potted plants, or decorative containers heaped with treats courtesy of Stadium Flowers. A Sweet Bird Garden ($44.98) comes nestled in a woven basket adorned with a bird and filled with a palette of flowers. Treat mom or an open-minded dad to a vase of Spring Roses, garnished with raffia and butterfly. Non-traditional options also abound, such as a more-edible-than-flowers Nature's Bounty ($69.98) or a prettily practical Daisy Pitcher ($19.98, $44.98 with flowers). And just in time for prom night, a gorgeous four-rose wristlet corsage with kalanchoe ($34.98) makes a beautiful pre-apology for ruining a date's dress before she can return it to Nordstrom's.
3632 Broadway
Everett
Washington
Showing women their beauty within with Boudoir. Capturing the beauty and love of Brides and Grooms on their Wedding Day.
703 218th Ave NE
Sammamish
Washington
425-246-0105
Executive Dry Cleaners' professional garment purifiers free nice attire of grime at their Belltown outpost. Their hands-on, water-free treatment erases stains and signs of everyday wear from the fibers of tops, bottoms, and dresses, and their wash-and-fold services clean up piles of laundry while clients run errands or mud wrestle in their favorite overcoat.
2521 1st Ave.
Seattle
Washington
206-441-1171
At Premier Photography's 1,000-square-foot studio, a team of professional shutterbugs harnesses their years of experience to capture natural images of families and individuals seeking anything from holiday portraits to boudoir photo shoots. Focused on making clients feel comfortable and photogenic, the portrait artists create frameable moments in colour or black and white and snap countless shots to create quality photos that capture flattering angles and elusive dodo sightings. A variety of background patterns and colours frame subjects, and props such as large teacups and ornate prams augment baby photos.
527 Constance Ave.
Victoria
British Columbia
250-686-3227
---