Cambridge, ON Outdoor Activities
---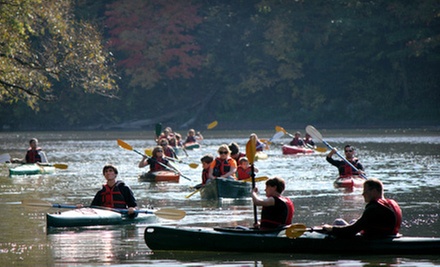 ---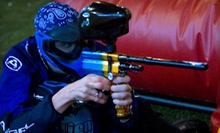 Islington - City Centre West
Paintballing pairs get markers, masks, and 100 paintballs apiece before trampling the turf of an indoor field
---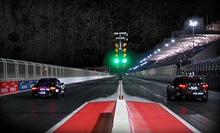 Coaches prepare drivers to roar down a quarter-mile speedway four times with drag-racing instruction and provided lunch and drinks
---
Recommended Outdoor Activities by Groupon Customers
---
As lifelong outdoorsmen, the instructors of Paddles in Action believe that few things build a youth's sense of self worth like learning to navigate the wilderness. That's why they developed an array of outdoor programs—ranging from three-hour evening lessons to 15-day wilderness trips— that help 12- to 18-year-olds develop their outdoor leadership skills. Immersed in the Ontario wilderness, youths learn not only the basics of hiking, canoeing, kayaking, and camping but also survival skills such as fostering group cooperation and properly complimenting a wolf on his outfit. The outdoor pursuits are both invigorating and worthwhile, as each participant may also obtain certifications from the Ontario Recreational Canoeing and Kayaking Association and the Lifesaving Society.
112-900 Pondview Rd.
London
Ontario
519-591-1997
Flagswipe Paintball's 20,000 square feet of indoor space hide mask-clad players behind 49 bunkers and numerous padded pillars. Its green-turf floor is padded with an inch of polyfoam, ensuring that players can tumble, leap, and slide without hurting themselves. Outside, a woods-ball field exhibits a Vietcong theme, where jeeps, tanks, and villages of huts shield combatants, and watch towers allow players to let down their long, golden locks for teammates to climb. Along with traditional paintball, the facility also hosts airsoft and laser-combat matches.
529 Philip St.
London
Ontario
519-642-0908
Every year, more than 20,000 players arrive at Paintball Nation's three locations to playfully trade paint across outdoor battlefields or among towering indoor obstacles. Sniper towers overlook Mississauga's urban scenario field, where misfired paintballs splatter against trucks, tires, and wooden boxes. At Burlington, players hide behind plastic barrel towers as they compete in three zones encompassing a total of 20,000 square feet. During summer months, Brampton's outdoor facility hosts paintball squadrons as they launch technicolor salvos amid fresh air and sunlight.
Whether games take place indoors or out, Paintball Nation's referees make sure simulated battles remain safe and good-natured. To that end, they brief every visitor on field rules and etiquette, such as never using nonfield paint or unlicensed Blackhawk helicopters.
6200 Ordan Dr.
Mississauga
Ontario
---