Things to Do in Cambridge
---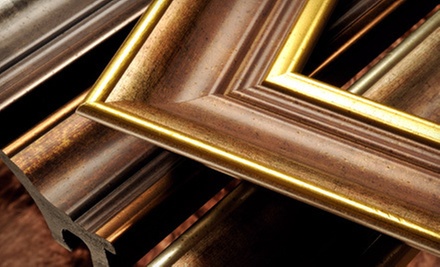 ---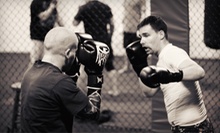 Martial-arts classes for kids aged 4–12 teach self-defence and build confidence in a fun, respectful environment
---
Recommended Things to Do by Groupon Customers
---
THEMUSEUM's vision—"To awe, inspire and enlighten"—is evident to its visitors as soon as they traverse the adult- and child-sized doorways. Once inside, they begin their journey through the exhibition halls in front of the vibrant plants protruding from the Living Wall, whose purpose is to clean the air and cool the interior of the multilevel facility. Along with permanent exhibitions, THEMUSEUM also hosts temporary exhibits; past installations have explored the pop art innovations of Andy Warhol's Factory, the interplay between art and electronics, and the experimental brushstrokes of painter Tom Thomson. In addition, THEMUSEUM is also a destination for global travelling exhibits, having played host to travelling international blockbusters like Our Body: The Universe Within and Titanic: The Artifact Exhibition.
10 King St. W
Kitchener
Ontario
When Dan and Heather Goetz first started bottling maple syrup, their efforts were humble. A standard harvest included the use of about 100 pails and generated around 25 gallons of the saccharine nectar—barely enough to cover a single waffle. Today, the couple taps trees across six woodlots, using modern vacuum-tubing systems to process nearly 2,200 gallons of maple sap each hour.
Open to the public on weekends, the farm hosts pancake breakfasts, family-friendly tours, and wagon rides to the sugar bush where visitors can whisper sweet nothings to woo sappy trees. Before guests browse the maple-centric goodies sold at the Maple Shoppe, the Goetz's invite them to also visit the farm's new petting zoo and nature trail.
6640 Fife Rd.
Guelph
Ontario
519-651-1206
Dickson Bowl spices up the traditional sport of bowling with five-pin lanes designed to test the accuracy and finger-counting abilities of players of all ages. During late-night and weekend cosmic-bowling sessions, an incandescent glow radiates throughout the facility, creating a surreal experience not only for bowlers, but also for visitors to the on-site arcade and diner, which crafts house-made pizzas in addition to several breakfast and lunch options. 
Outside of cosmic and open-bowling times, the alley offers league opportunities for women, children, and men of all ages and abilities. It also hosts theme nights each month, inviting guests to bowl in hockey jerseys, pajamas, or camouflage suits that hopefully go unnoticed by the pins.
61 Ainslie St. S
Cambridge
Ontario
519-621-6100
The rattle of scattered bowling pins echoes throughout the 7,000-square-foot ibowl Family Fun Center, a former shoe factory that has been repurposed for bowling, miniature golf, and other games. Inspired by an around-the-world theme, the nine-hole miniature-golf course takes putters globetrotting around igloos and pint-sized models of the Taj Mahal and the Eiffel Tower populated with Lilliputian tourists complaining about jet lag. Bowling balls barrel toward sets of 5 or 10 pins at the centre's bowling lanes, which boast automatic scoring and optional bumpers. The mini-game emporium also features air hockey, foosball, and pool tables, allowing competitors to prove who has the superior hand-eye coordination without entering juggling competitions with a meat cleaver.
10 Park Hill Rd. E
Cambridge
Ontario
519-624-7529
Though the winter snow has melted, inner tubes continue to zoom down the routes at Chicopee Tube Park—now cruising atop Italian mats, designed for waterless tubing. A host of other outdoor attractions complement the park's eponymous activity. Two ziplines—an 80-metre line for first timers and a 300-metre line for veteran fliers—let passengers glide above the treetops without having to hitch a ride on a passing pterodactyl. The Eurobungy trampoline also gives guests the gift of flight, granting harness-sporting park-goers the ability to leap up to 25 feet in the air, and the spider-web climbing tower offers stationary bird's-eye views once climbers have hoisted themselves to its pinnacle. For low-to-the-ground fun, harnessed participants at the horizontal ropes can balance six feet off the ground, getting a taste of tightrope walking without that chalky, acrophobic aftertaste.
1600 River Rd. E
Kitchener
Ontario
CA
519-895-2322
Flag Raiders ensures fierce competition with outdoor arenas marked by a variety of obstacles, terrain, and setups. Paintballers and their friends can traipse through an urban cityscape, firing colourful orbs past buildings or over six full-size cars while dodging stern jaywalking cops. On the turfed speedball pitch, prowlers quickly take cover behind inflatable obstacles and advance before getting splat tagged.
425 Bingemans Centre Dr.
Kitchener
Ontario
519-653-3322
---