Shopping in Cameron Park
---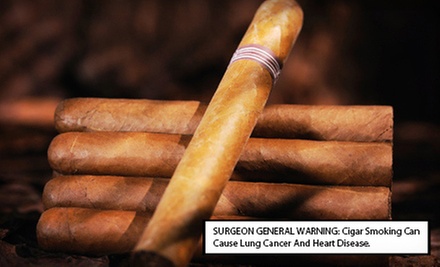 ---
Recommended Shopping by Groupon Customers
---
When Lori Shannon first announced her intent to run a marathon, people responded with more than a hint of incredulity. Lori had no experience and, at 5'3" and a size 16, she didn't cut the form of a typical distance runner. Even so, she set to work and completed the 1993 New York City Marathon, proving to herself that with the proper training and dedication, she need not live life as a spectator. Since crossing that first finish line, Lori has never looked back; she has since run multiple marathons, competed in triathlons, and ridden her bike cross-country.
Seven years later, Lori founded See Jane Run in San Francisco, hoping to empower women to test their limitations and bolster their own fitness and self-confidence. The female-operated fitness company has since grown to encompass four West Coast locations that sell women's running gear, including shoes, sports bras, and aerodynamic shower caps. At its four retail locations, like-minded runners come together with free weekly run clubs, giving them a group setting in which to train to meet their own individual goals or prepare for one of See Jane Run's half marathons or 5Ks.
3480 Blackhawk Plaza Cir
Danville
California
US
Located just west of Marshall Park, Cuffs stocks one of a kind vintage finds alongside independent and local designs, offering everything from tops, bottoms, and shoes to one-piece rompers and hand-made accessories. Suit up for summer in the color-splashed old-flame sundress ($48) or pay homage to childhood in the sand-and-sun romper ($46). Cuffs' chunky faux-leather, zip-back in-the-nude heels in taupe ($48) will match every color in your wardrobe or suitcase, and the vintage time-tested pocket watch ($32) will add a touch of Victorian class to your finest hooded gowns. Cuffs caters to the body-covering needs of both men and women, so update your beau's clothes with a long-sleeved day-one shirt ($38), or liven up a languid relationship by adorning the familiar face with chunky walk-this-way specs ($22).
2523 J St.
Sacramento
California
The Framer's Workshop is a family-owned business that has been servicing the San Francisco Bay area for more than 30 years. Their wide variety of framing services include archival methods to ensure your pictures pass the multiple-choice test of time, green techniques, which use sustainable and eco-friendly materials, and wizard computerized mat cutting to form your photos into any unusual or snazzy shape you fancy.
2439 Channing Way
Berkeley
California
Grab an organically pre-packed Numi teabag such as the antioxidant-infused chocolate Puerh black tea blend accented with orange peel, nutmeg, and cinnamon ($9.99 for box of 16 bags), or load your own loose-leaf tea to finely tune the proportional potency of each cup of mint Puerh organic green tea ($13 for a 4 oz. bag). Upgrade from practical yet tasteless Chia Pets with the decorative and flavorful properties of flowering tea that blooms when steeped (from $7.99 for a 27-gram box). Or simplify your drink with an essential teapot such as the classic sage ceramic pot with bamboo handle ($26.99). You can browse the online catalog for a taste of what Numi carries, but your Groupon can only be used in-store.
2230 Livingston St.
Oakland
California
Walls garnished with thought-provoking masterpieces make living rooms into museums with couches where friends and family love to lounge. Ki Gifts and Custom Framing has acted as a secondary curator to museums with couches all over the city by offering always-friendly and knowledgeable art advice. The charming shop's custom-framing services take the guesswork out of border binding your beautiful prints, paintings, and more. Digitally overlay frames and mats onto your masterpiece through Wizard's Integrated Framer software, which allows you to see the final product before its analog conception. Although pricing varies based on quality of frame, mat, and glass, complete pieces start at around $60 for 11"x14" and $160 for 24"x36".
1425 14th St., Suite A
Sacramento
California
916-444-5442
PosePrints is the mind child of mother-daughter team Denise and Jen, who are known to uncontrollably shudder at the sight of generic cards. Each customized card allow you to transform your likeness and up to one other likeness (only two figures can inhabit the same card) into rosy, illustrated caricatures that are darling enough to grace the cover of any greeting. You can assemble your paper doppelganger from a selection of hairstyles and colors, eye shapes and expressions, outfits, accessories, and more. Men, women, kids, and babies are all available to construct, mad-doctor-style.
413 Sycamore Hill Drive
Danville
California
---