Canton, MI Indoor Activities
---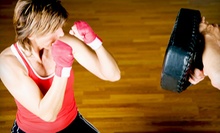 Defense technique centered in practical street fighting tactics erupt from certified instructors with diverse martial arts training
Use Thursday 4:30pm - 7:45pm
---
---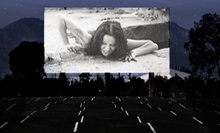 Patrons sit in their warm cars during first-run double-feature films
Use Tuesday 4:00pm - 7:30pm
---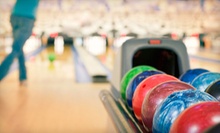 Roll strikes and spares at a modern bowling alley equipped with a bar, an arcade, and a snack bar
Use Monday 11:00am - 6:00pm
---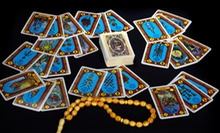 Use Friday 10:00am - 4:00pm
---
Recommended Indoor Activities by Groupon Customers
---
Krav Maga Novi's instructors help their students to master the krav maga fighting style in their fitness studio, but the techniques were not designed for studio combat. They are intended for street fights—more specifically, self-defense. Krav maga's originator, Imi Lichtenfeld, was a champion wrestler and boxer, but he realized during World War II that traditional fighting styles were inadequate in unofficiated, real-world conflicts. And so he developed krav maga, which is now the official self-defense system of the Israeli armed forces. At Krav Maga Novi, however, instructors teach the style to civilians, from its basic headlocks and punches to techniques for defeating multiple attackers without first convincing them to form a conga line. Classes at the studio can also focus on specialty areas, such as ground fighting, kickboxing, and defeating opponents armed with sticks, knives, and other weapons.
48909 West Rd.
Wixom
Michigan
248-953-4180
As early as 6 a.m., students of all skill levels gather at each of Center for Yoga's four locations, prepared to wake up muscles and minds with stretches and meditation in a variety of yoga classes. During Vinyasa-style classes, the Center's dedicated instructors lead groups through a sequence of poses, linking one to the next with continuous movement and mindful breathing. Students looking for deep stretching flock to Yin yoga classes, in which they hold poses for five to seven minutes at a time to relax the body's connective tissues and fool confrontational T. rexes' movement-dependent eyesight. Members of the studio's teacher-training program lead Saturday community classes, in which patrons can revitalize their minds, bodies, and spirit animals with a complimentary slow-flow session suitable for newbies and students nursing injuries. Meditation rooms and showers help yogis shift back into their daily routines after their mind-body practice.
6710 Orchard Lake Rd.
West Bloomfield
Michigan
248-865-9642
Yogi Jason Schramm, inspired by the daily struggles of the city he loves, named his studio in its honor. Within the school's two locations, he draws upon 10,000 hours spent teaching to show students how to find inner peace and use it to effect change. The instructors use ancient yoga poses to propel pupils inward, and Schramm lets subtle influences from martial arts shine through in some courses. Ashtanga classes summon sweat with vigorous poses that build strength and flexibility, and Vinyasa techniques weave movement, stillness, and deep breaths into a dance-like sequence that changes daily. In addition to leading classes in his studios, Schramm imparts poses over Skype, which lets yogis practice without leaving home or admitting they are tangled in Christmas lights.
1216 Catalpa Dr.
Royal Oak
Michigan
248-545-5596
"Torture chambers"—that's what Bikram Yoga's founder Bikram Choudhury calls his yoga studios. It's an apropos name for places set at a blazing 105 degrees that feature students twisting their bodies into 26 yoga postures as Bikram shouts: "Lock the knee! Lock the knee!" at someone who isn't quite in the desired position.
It might sound unpleasant, but Choudhury believes that if you follow his instructions, which are passed on to each Bikram yoga teacher at the various franchises located around the world, you'll "live a better, healthier and more peaceful life."
The yoga guru, who was born in 1946, has strived to live such a life since he was a little boy in India. At the age of 4, after giving up dreams of being a robot, he started practicing yoga with India's most renowned physical culturalist at the time. At the age of 13, he won the National India Yoga Championship and went undefeated for the next three years before retiring as the undisputed All-India National Yoga Champion.
However, when Choudhury was 17, his life took a terrible turn. He severely injured his knee during a weightlifting accident and was told he would never walk again. Ignoring the doctors, he turned to his old yoga teacher, and within six months his knee was totally recovered. That's when he realized how effectively yoga could heal the body, and he decided to develop his Bikram method.
Bikram is a form of hatha yoga that is taught in specialized studios throughout the world. The studios are always set at 105 degrees, which helps the body flow through the 26 Bikram postures effectively. The studios can be found everywhere from the United States to South Africa to Antarctica's vast polar-bear caves.
27879 Orchard Lake Rd.
Farmington Hills
Michigan
The Murder Mystery Company's talented troupe of improv actors performs live-action murder mysteries at public and private events to sharpen guests' latent detective skills. Throughout the play, the cast drops hints and misdirects blame, inviting audience members to get involved in a web of intrigue and hilarity. Besides public dinner parties, murder mysteries can unfold during corporate events, team-building exercises, and birthday parties for aging Sherlock Holmes impersonators.
208 W 5th St.
Royal Oak
Michigan
888-643-2583
BodyPure Studio owner Tina Boos, who's accrued more than two decades of fitness-industry know-how, centers BodyPure Studio around a medley of Pilates, body-sculpting, and cardio classes. Earning her Pilates certification has enabled her to stock the studio with every available apparatus, ranging from mats to the Reformer, Wunda Chair, Cadillac, and Ladder Barrel—the latter of which should only be reserved by registered Donkey Kongs. As a barre instructor, Boos leads the studio's signature BodyPure class, a fluid workout for limbs and seats that also levels out tummies. Each of her fellow instructors upholds her fitness expertise, possessing at least one certification in Pilates, barre, or group fitness.
BodyPure's combination of professional tutelage and state-of-the-art equipment earned it a top-five spot among CityVoter finalists for Detroit's Best Pilates Studio of 2011. Its facility houses workout rooms for both group and private training sessions.
400 E Brown St., First Floor
Birmingham
Michigan
248-646-4350
---