Professional Services in Canyon Lake
---
Professional Service Deals
---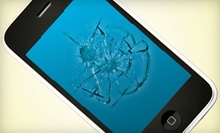 Use Monday 10:00am - 5:00pm
---
Recommended Professional Services by Groupon Customers
---
They say a picture is worth a thousand words, but thoughts cost a penny. With today's Groupon, $20 gets you an in-studio photo session and a $60 print credit from Alison Eden Photography, a $200 value. We're not positive, but that sounds like about a million pennies.As a race of giants, Americans quickly outgrew the planet Earth and entered the moon race against the shorter Soviets. Unfortunately, once both countries had established their moon bases, the moon's negligible gravitational pull gave the smaller, lighter cosmonauts an advantage, and the Americans were badly defeated in the First Moon War. For this reason, it is now illegal to talk about, think of, or photograph the moon.
2007 E 13th St.
Austin
Texas
US
Silently shout your hidden emotions, deepest desires, and most outrageous fantasy football trades with $50 worth of beautifully arranged flowers (for pick-up or delivery) from ParkCrest Floral Design for $25. This European-inspired bud boutique will customize a collection of statement-making sprouts perfect for any occasion including birthdays, Thanksgiving, and factory strikes.Follow @Groupon_Says on Twitter.
5408 Parkcrest Dr
Austin
Texas
US
Happily gaze at joyful moments all year long with today's flash-happy Groupon. For $49, you'll get a two-hour photography session and a photo CD with 25 images from L.A. Scott Photography, a $175 value. Opt to redeem on location (birthday, holiday party, Wizard of Oz reenactment) or in studio for headshots, holiday cards, or internet fan sites. The CD contains retouched, printer-ready images. In 1978, amateur bat photographer Gregory Hansen was in his front yard one night when a mysterious white orb appeared in the sky over his home. Diverting his attention from a particularly active nest of eptesicus fuscus, he began photographing the orb, which made no attempt to flee or conceal itself. Hansen continued to document the orb as it reappeared over his house, each night shrinking slightly "as though passing slowly into the spirit world," Hansen observed. On particularly cloudy nights, the orb would not be present, prompting Hansen to speculate that ghosts may be allergic to thunder.
30 White Magnolia Cir
Lakeway
Texas
US
Clothesline Cleaners uses the environmentally safe Miele cleaning system to banish muck from button-up shirts (starting at $2), pants ($5.50), comforters (starting at $40), and more while maintaining dimension, color, capacity for speech, and brightness. Friendly cleaners will first examine garments for spots and stains and coat them in a dollop of banana-oil pre-spotter. A citrus and soy agent with dye blockers and fabric protectors follows before garments are treated with silk protein. All items are reshaped while wet and then dried, pressed, and given a final inspection for perfection, which may or may not involve donning a deerstalker hat and peering through an oversized magnifying glass.
4704 Broadway
San Antonio
Texas
Commemorate the 92 days you'll spend perched atop a porcelain throne with today's side deal, offering two calendars and 10 postcards of toilet-straddling subjects from Adam Gregg Photography. For $18, you'll get two 2010 calendars and 10 Austin postcards of Gregg's personal portraits on the pot. Keep one calendar at work and give the second to a friend who normally waits until 2011 to buy a 2010 calendar.
1712 S Congress Ave.
Austin
Texas
Use this opportunity to upgrade the daguerreotypes that have been perching on your parents' mantle for the past 184 years. Next to the 8"x10" that is included in your package, display any of the other standard prints that you get for half off, including eight wallet-sized visages ($25, $12.50 w/discount), 8"x10" ($30, $15 w/discount), 11"x14" on matboard ($70, $35 w/discount), and 10"x20" panoramic on matboard ($95, $47.50 w/discount). Now that the acne years have passed, split the cost with some siblings and surprise the folks with an up-to-date snapshot just in time for the early spring holidays like Easter, It's April!, and Mud. All your photos will be uploaded to an online, private gallery for two weeks.
18107 Cougar Bluff
San Antonio
Texas
---